The Diary is where you log all the daily items you wish to track. The mobile diary screen has a slightly different layout than the web diary.
This is the main screen you will be directed to when you open your app. There are 3 different sections on this screen:
You can also access more functionality by swiping left and right on diary entries and using the action menu in the top right corner of the screen.
The diary can be refreshed at any time by swiping/pulling the diary toward the bottom of the screen.
Bottom Console
Select the Orange + Icon to open your dashboard.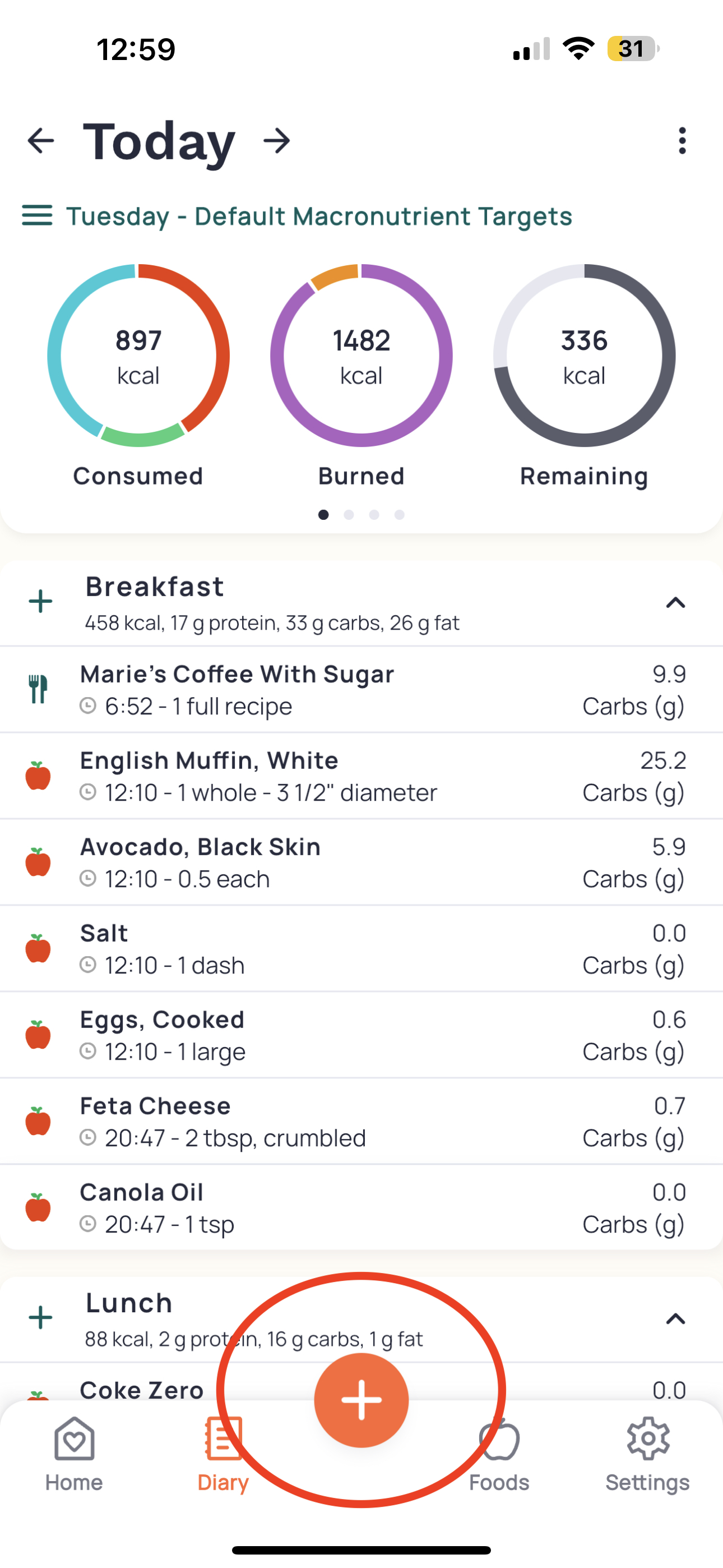 You can access 6 different functions by choosing items from your dashboard.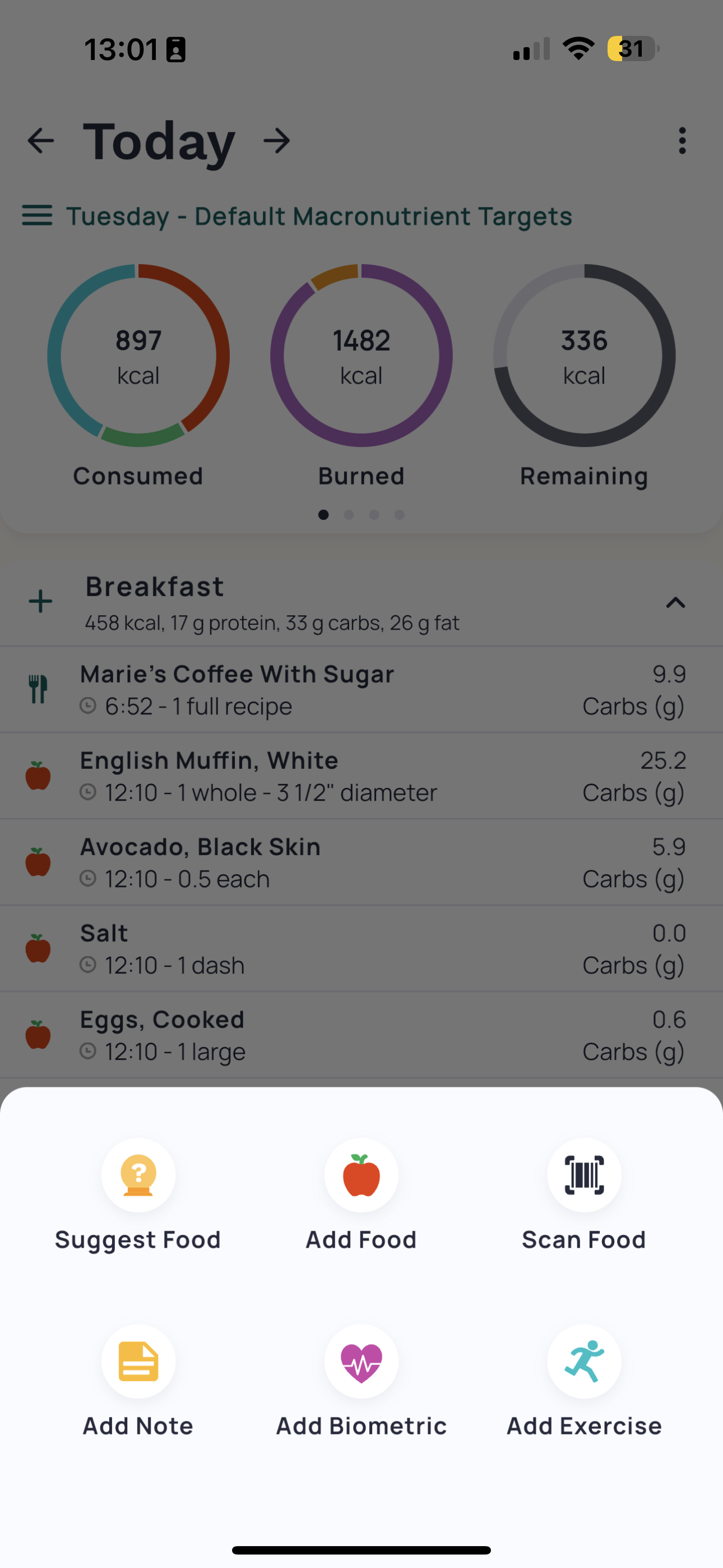 Top Summary
You can scroll through the top banners to view the following infographics. Tap each screen for more details and to access the full nutrient breakdown in the Nutrition Summary.
View your energy consumed, energy burned and energy balance. Tap on any of the pie charts for more information.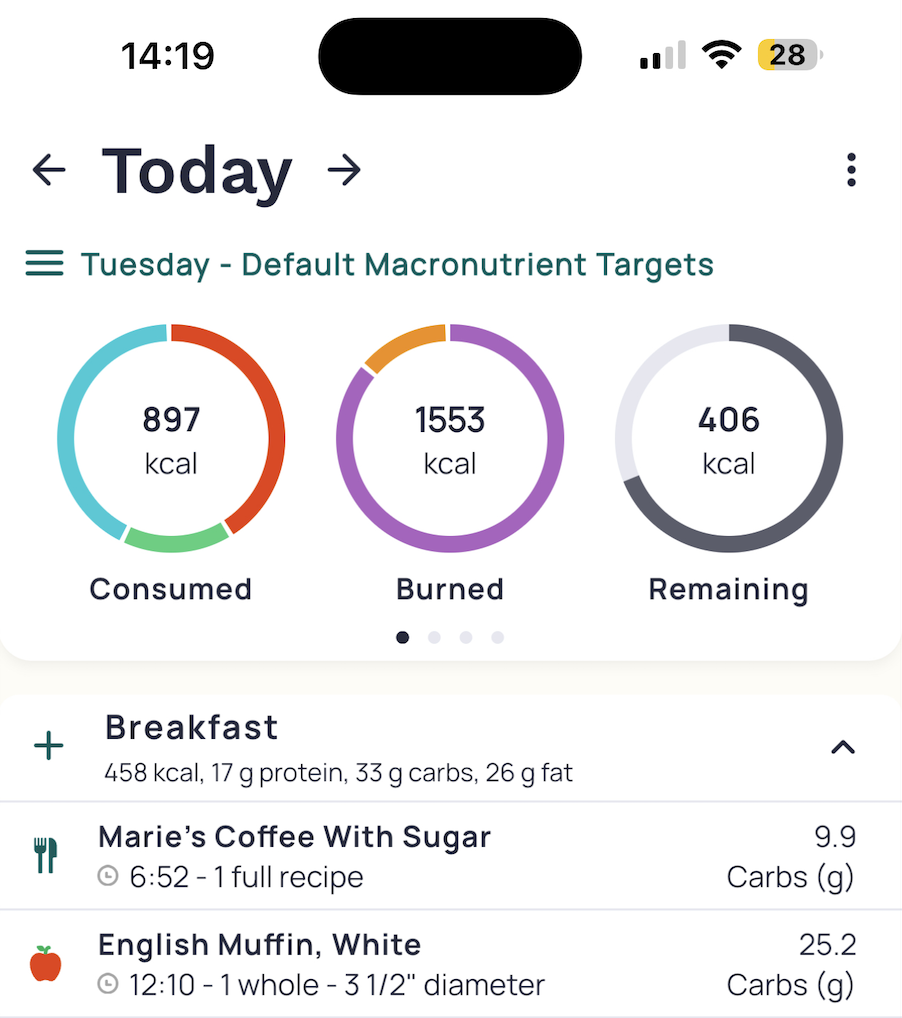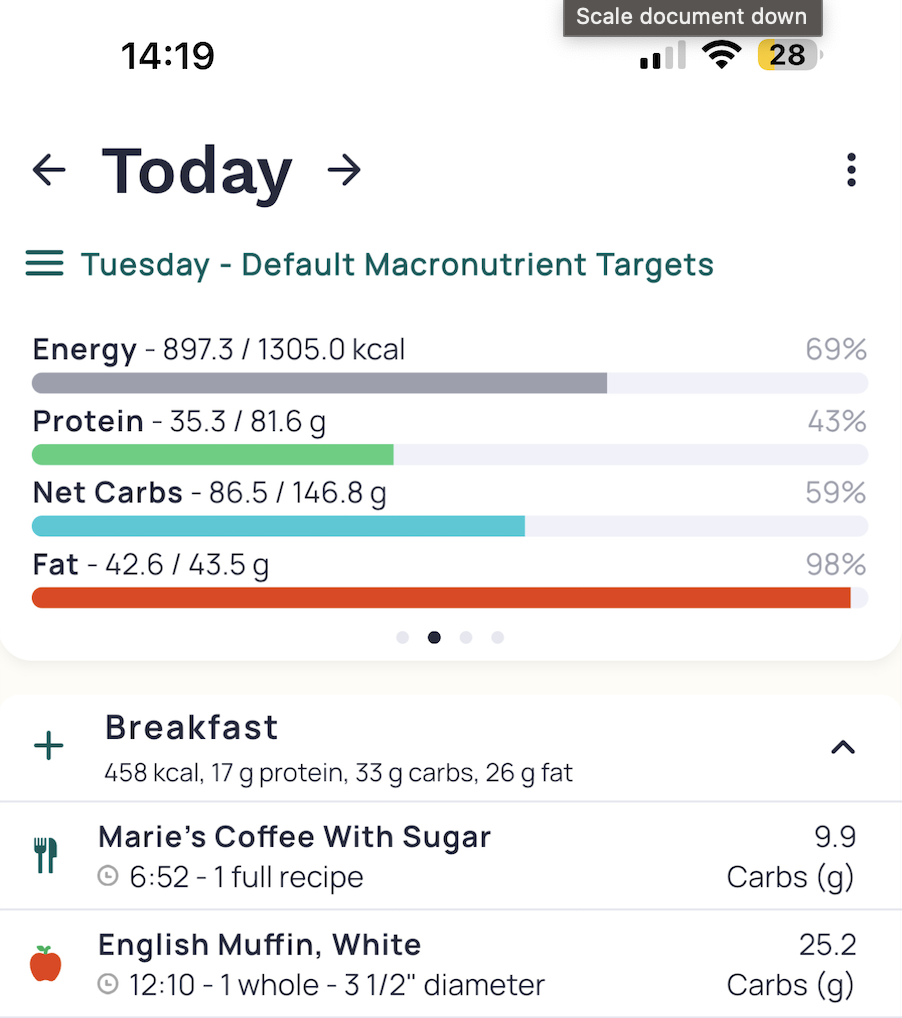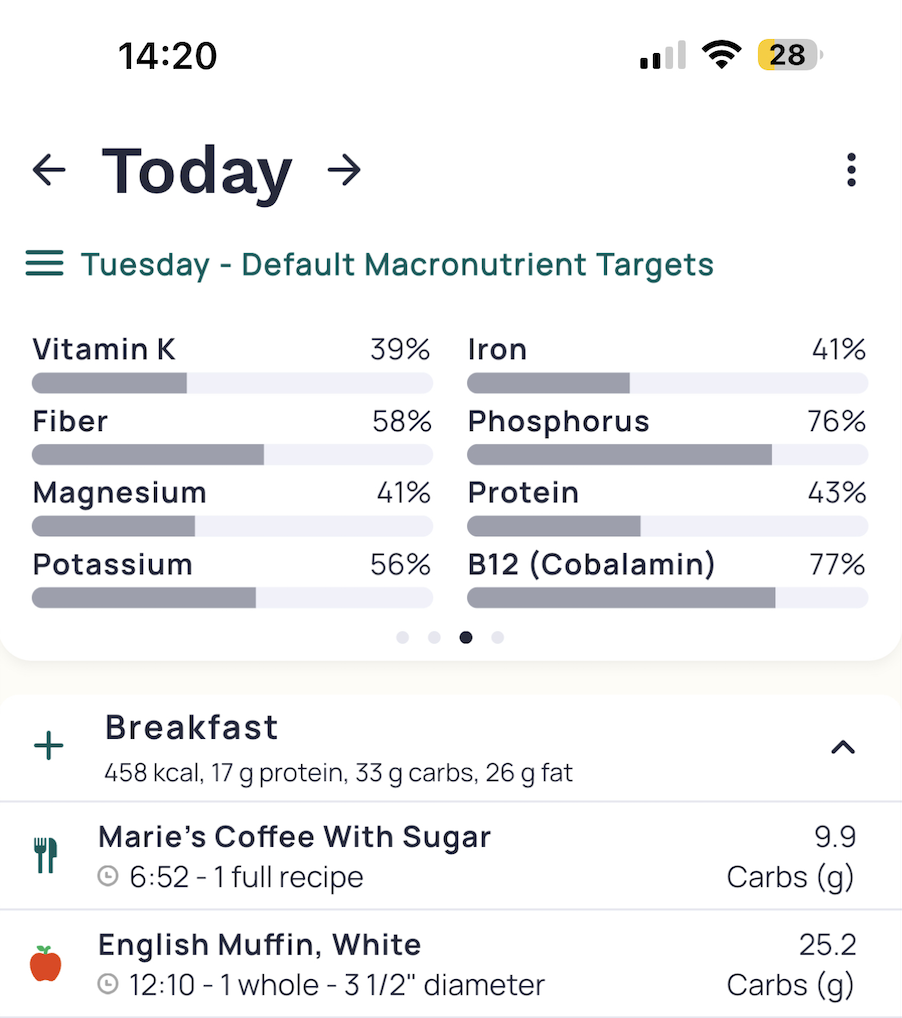 Main Diary
The diary will default to Today, you can navigate to a different date using the arrows at the top of the screen. Tap the date to display the Calendar.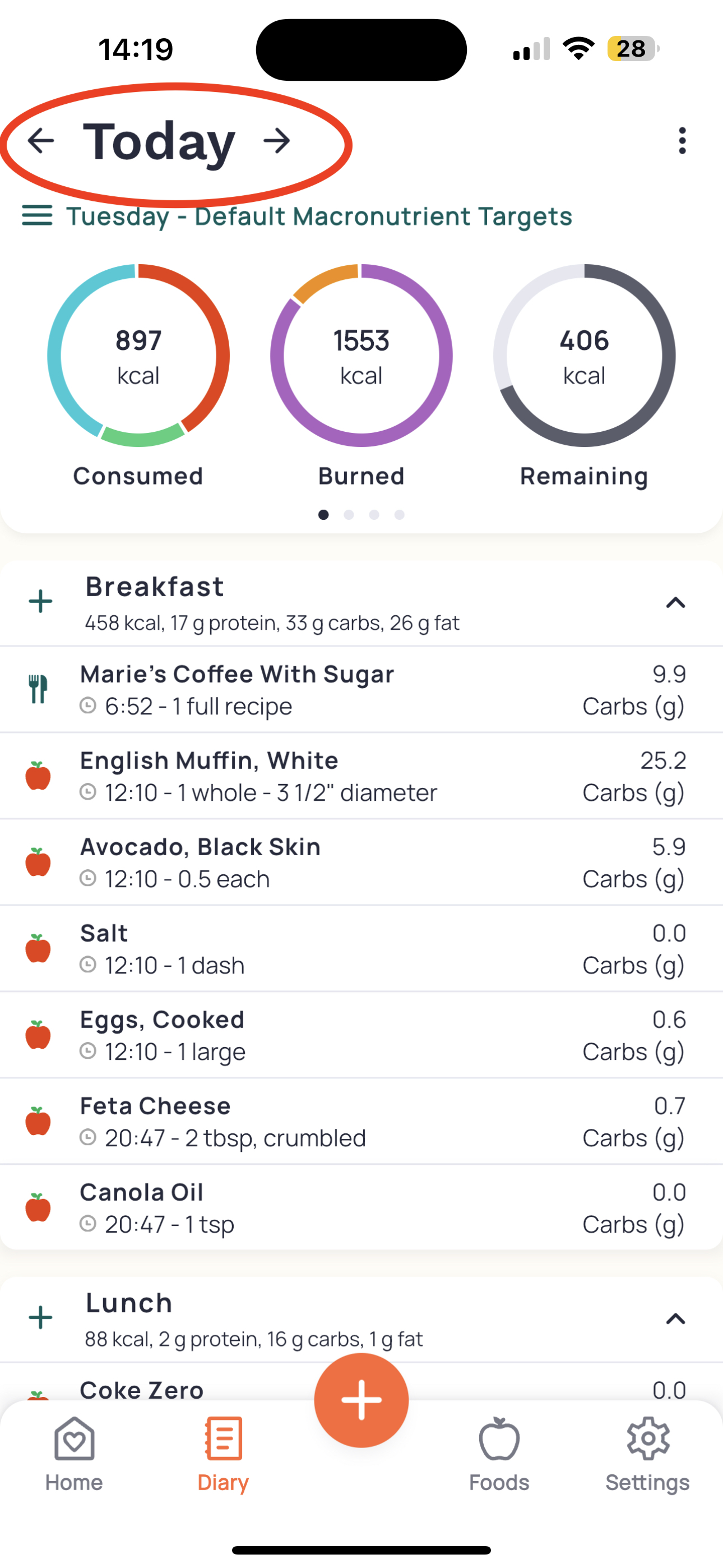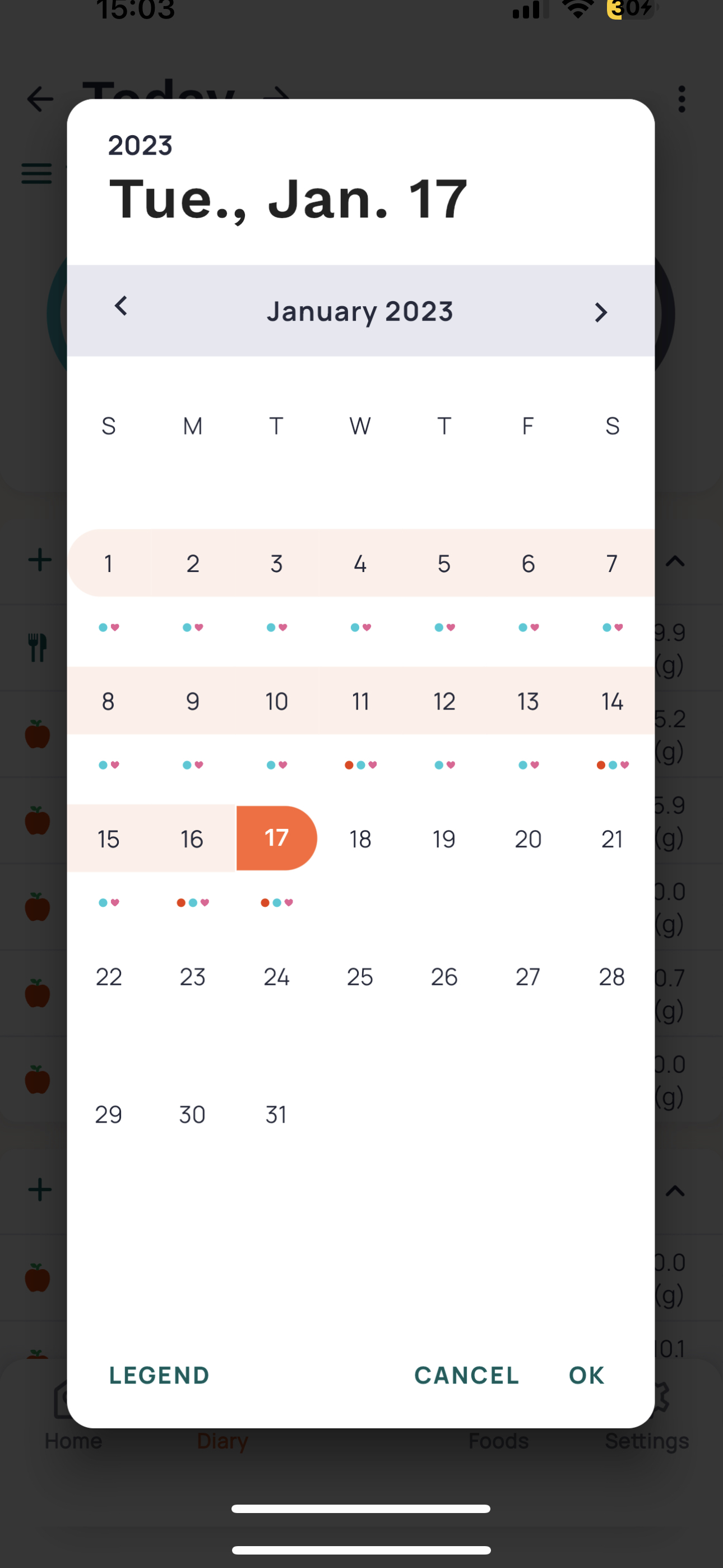 You can edit diary entries by tapping directly on the item itself. You can find editing options by selecting the settings menu or swiping an entry to the left or right.
Learn more about editing diary entries here.