Fasting is available to Gold subscribers. Fasting can be enabled in the Settings tab > Targets > Fasting section. Enabling this setting will turn on the Fasting Widget on the dashbord.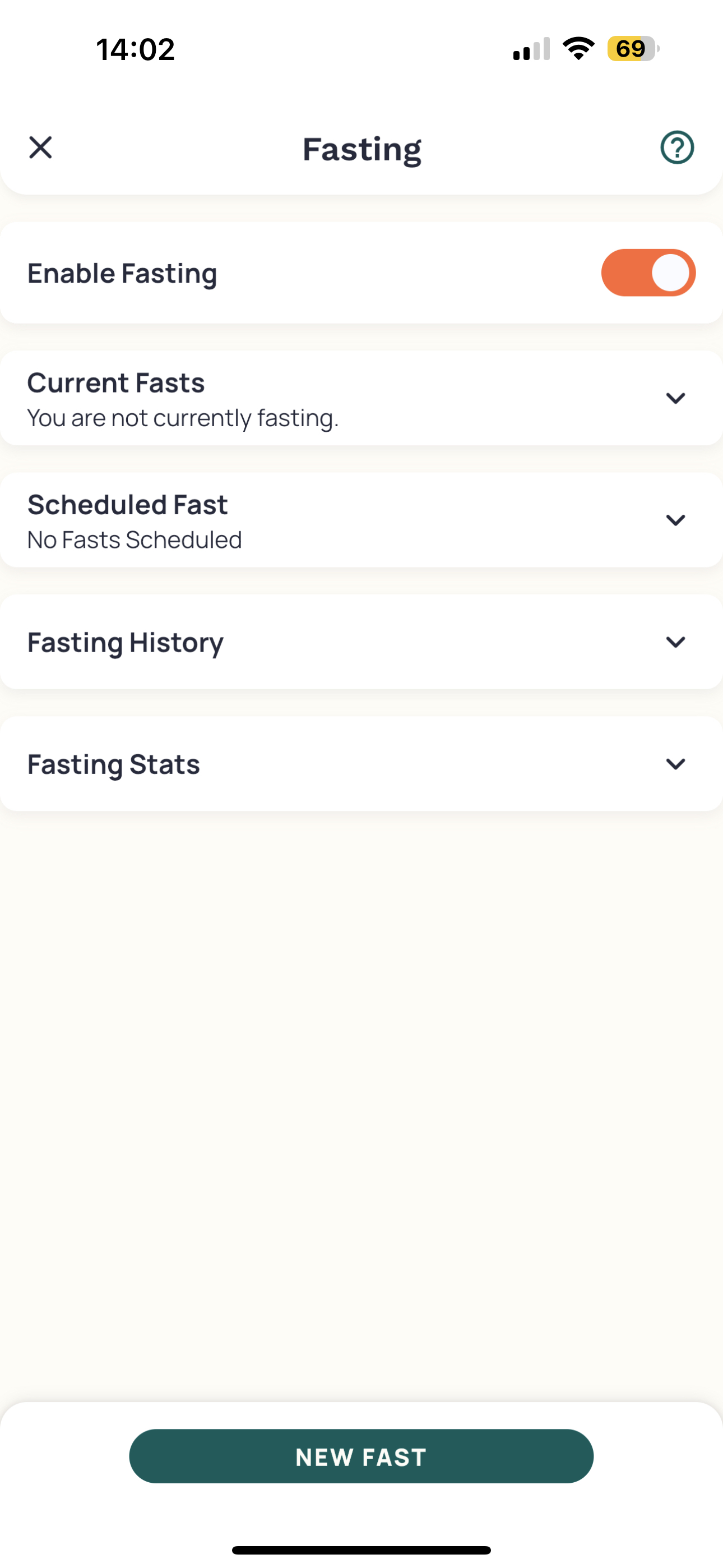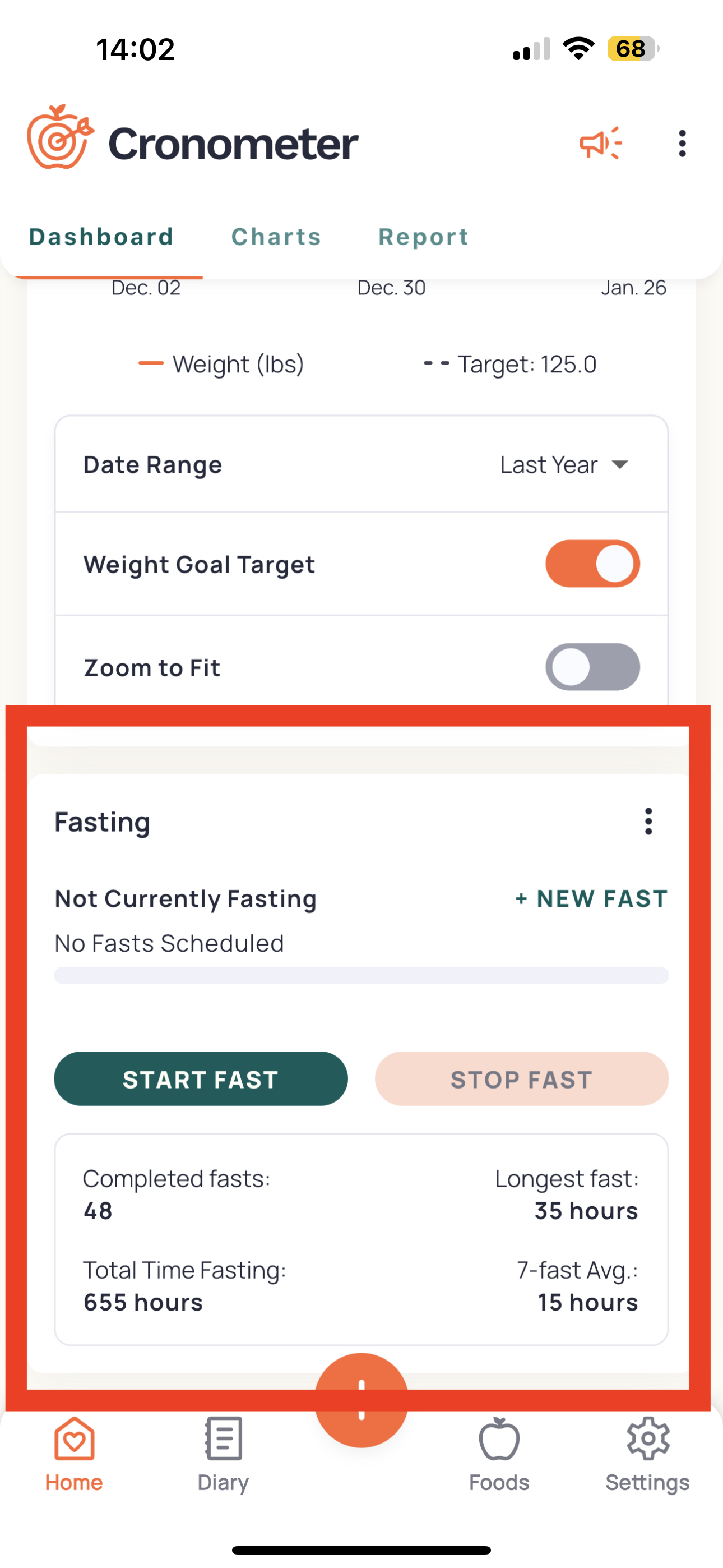 Quick-Start a Fast
Go to Dashboard > Fasting
Tap on Start Fast
Tap on Stop Fast to end the fast
Name your fast and add some notes

Schedule a Fast
Go to Settings > Fasting
Enable Fasting using the toggle
Go back to the diary
Swipe to the last page of the top banner to access the widget.
Tap on +New Fast

Enter the details of your fast in the popup which will appear

Name your fast
Enter a duration (number of hours)
Choose if the fast repeats on a daily or weekly basis.
Choose the start date of your fast. The end date will adjust based on the duration of your fast
Fasting History
Fasting History can be found in the Settings > Fasting tab. Edit and annotate your fasts from here.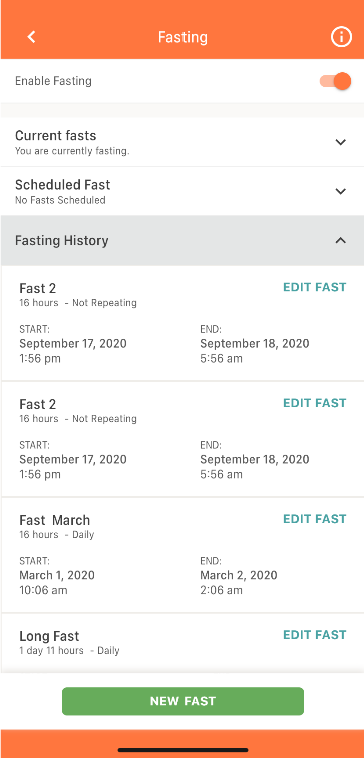 Fasting Stats
Fasting stats can be found in the Settings > Fasting tab.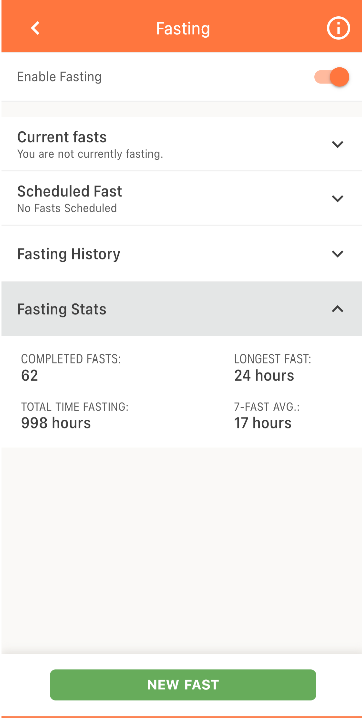 Show fasting on Charts
Show fasting periods in your charts in the Trends > charts tab