Access your Account settings options in the Settings tab on the bottom right of your screen.
You can manage account details including: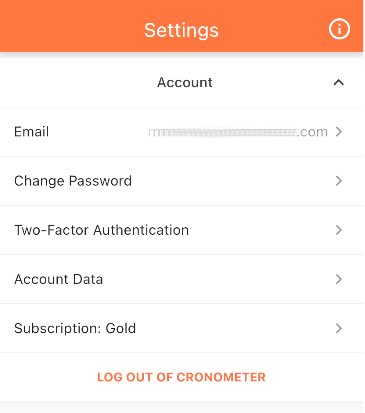 Email
Tap on Email to change the email address associated with your account. A validation email will be sent to that address. You must verify the new email address to access your account again.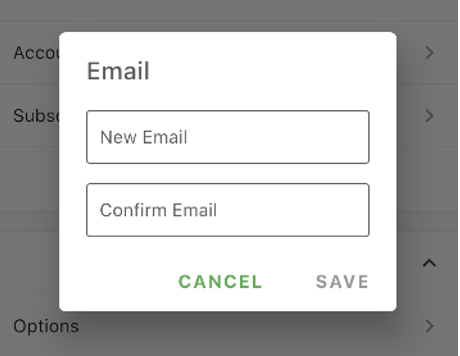 Change Password
Tap Change Password to set a new password. Enter your current password, your new password and confirm the new password. An email notification will be sent to notify you that your password has been changed.
If you have forgotten your current password, log out of your account and use the Forgot Password link on the Login Page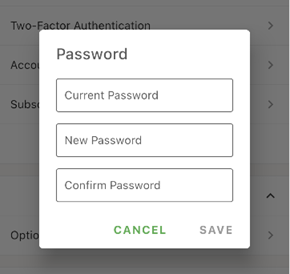 Two Factor Authentication
Access this section to turn on two-factor authentication. This is an optional added security feature.
Account Data
Use this section to Delete your account. Deleting your account will permanently delete your account and all information associated with it.
This is irreversible and there is no way to retrieve the information once an account has been deleted.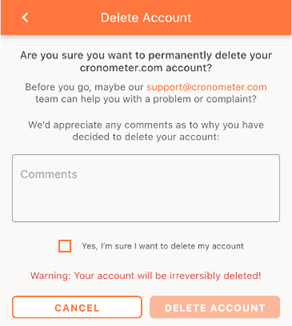 Gold Subscription
View the status of your Gold subscription by tapping on this section.
If you are not a Gold subscriber, you can subscribe to Gold here.
Logout
Tap on Log out of Cronometer to log out of your account on your device. You'll have to re-enter your password to log back into your account next time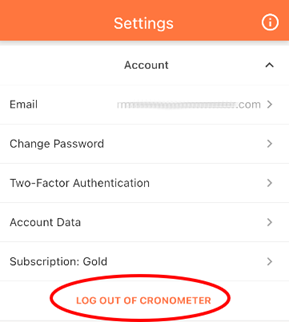 Learn how to edit your account settings on the web version of Cronometer