The Account Tab is the section where you update any sign-up information and manage your subscriptions and personal data.
Learn how to:

Login
In this section, you can change the email address associated with your account and update your password.
Two-factor authentication can also be set up in this section.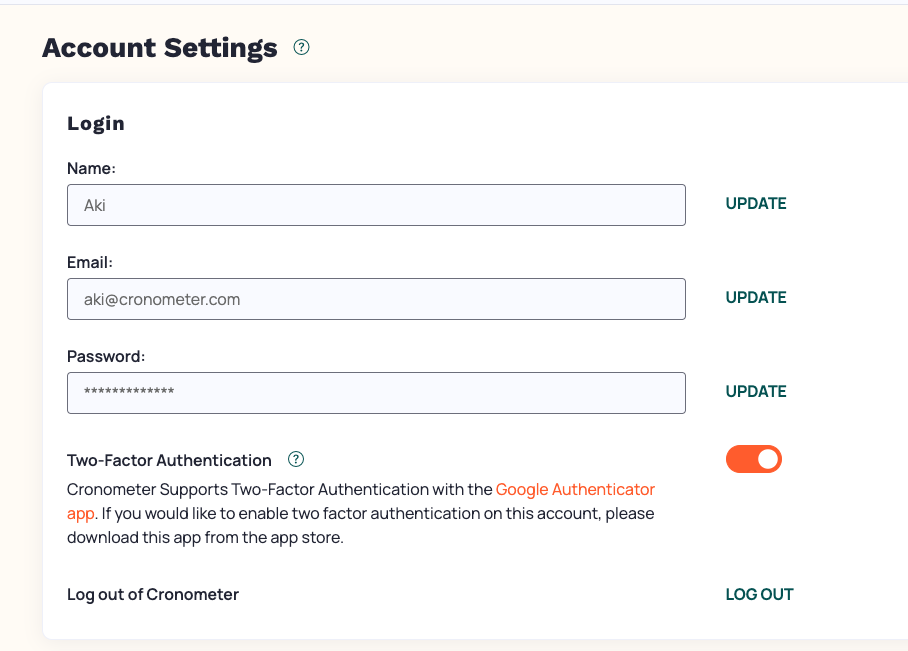 Subscription
Manage your subscription and payment method here.
You can upgrade your account to a Gold or Professional subscription. Learn more about these subscription options, including pricing, by clicking on Upgrade

Cancel your Gold subscription at any time to prevent your subscription from renewing at the end of your current term. Select Do Not Auto-Renew from the drop-down menu to cancel.
If you've replaced your credit card, you can update it in this section by selecting Update Card.
Notifications
Use this section to change what we notify you about.
Toggle the button next to 'Send me newsletters and promotional emails' to unsubscribe or subscribe to our email list.
Set email reminders to log foods in your diary.

Account Data
We respect your right to access your data, as well as your right to be forgotten.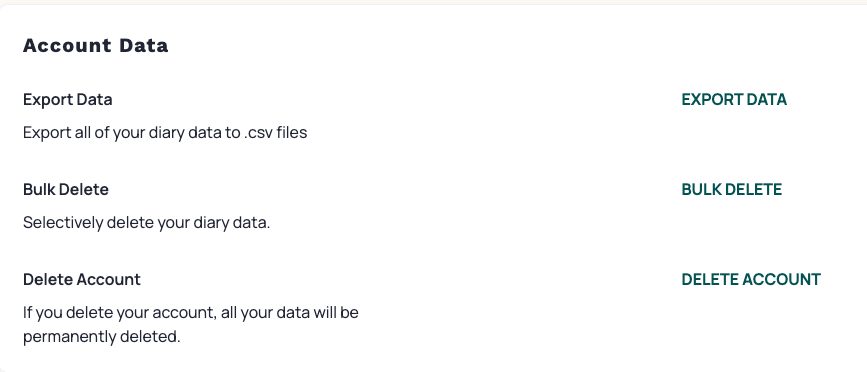 Export Data
Export your diary data in a .csv file. You can choose to export servings, exercises, biometrics, and notes that you have entered in your diary. You can also choose the date range you would like to export from the top drop-down menu.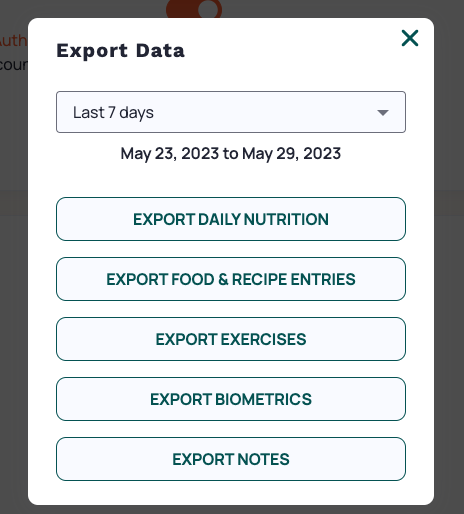 Bulk Delete
You can bulk delete data. You can choose to delete diary entries (foods, Notes, Exercises, Biometrics, Notes) or Fasting data from selected time range. Be aware that any deleted data cannot be recovered.
Delete Account
Deleting your account will permanently delete your account and all information associated with it. This is irreversible and there is no way to retrieve the information once an account has been deleted.