Swipe the top header of the diary page to the 3rd page to view a summary of your Highlighted targets.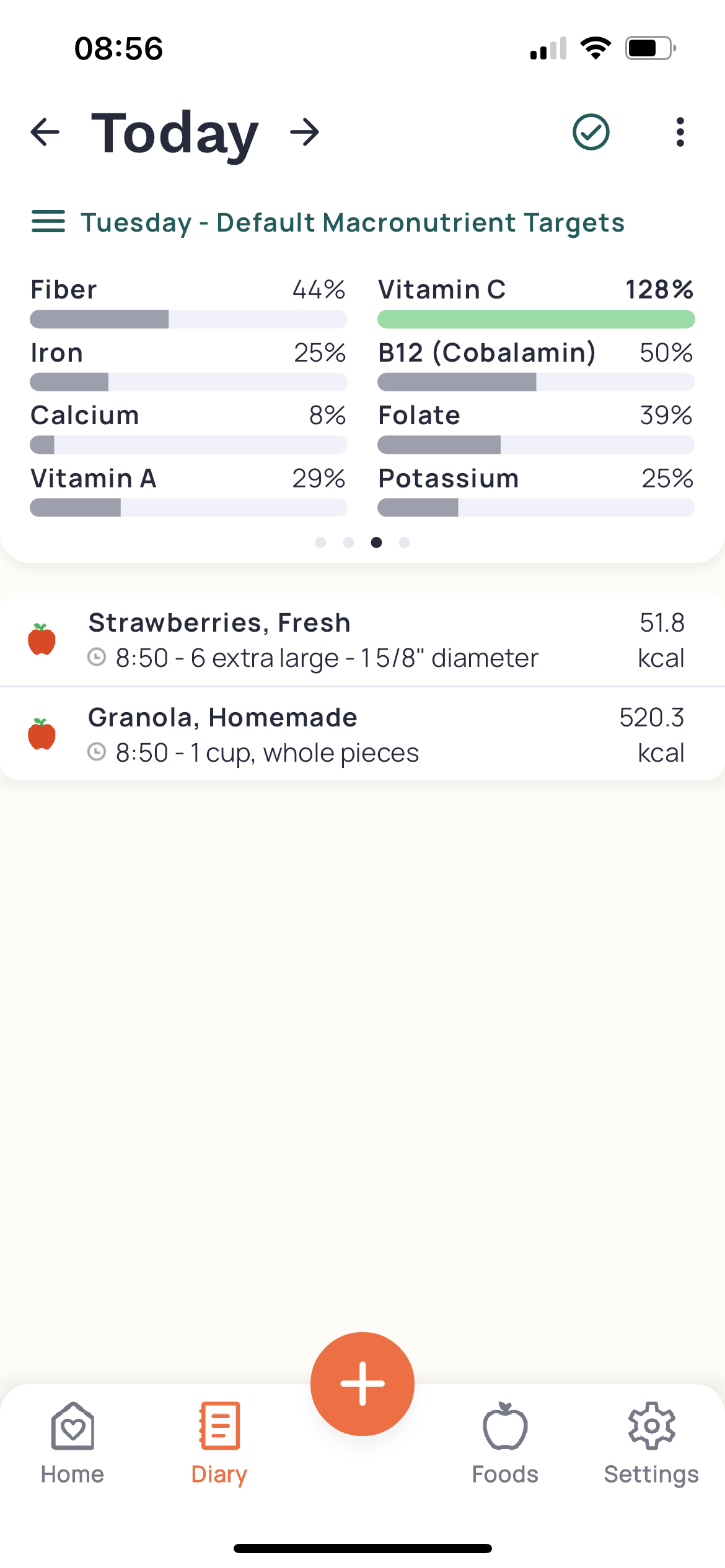 You can customize this list to quickly view nutrients that are important to you! Edit this list in the Settings tab > Targets section > Nutrient Targets.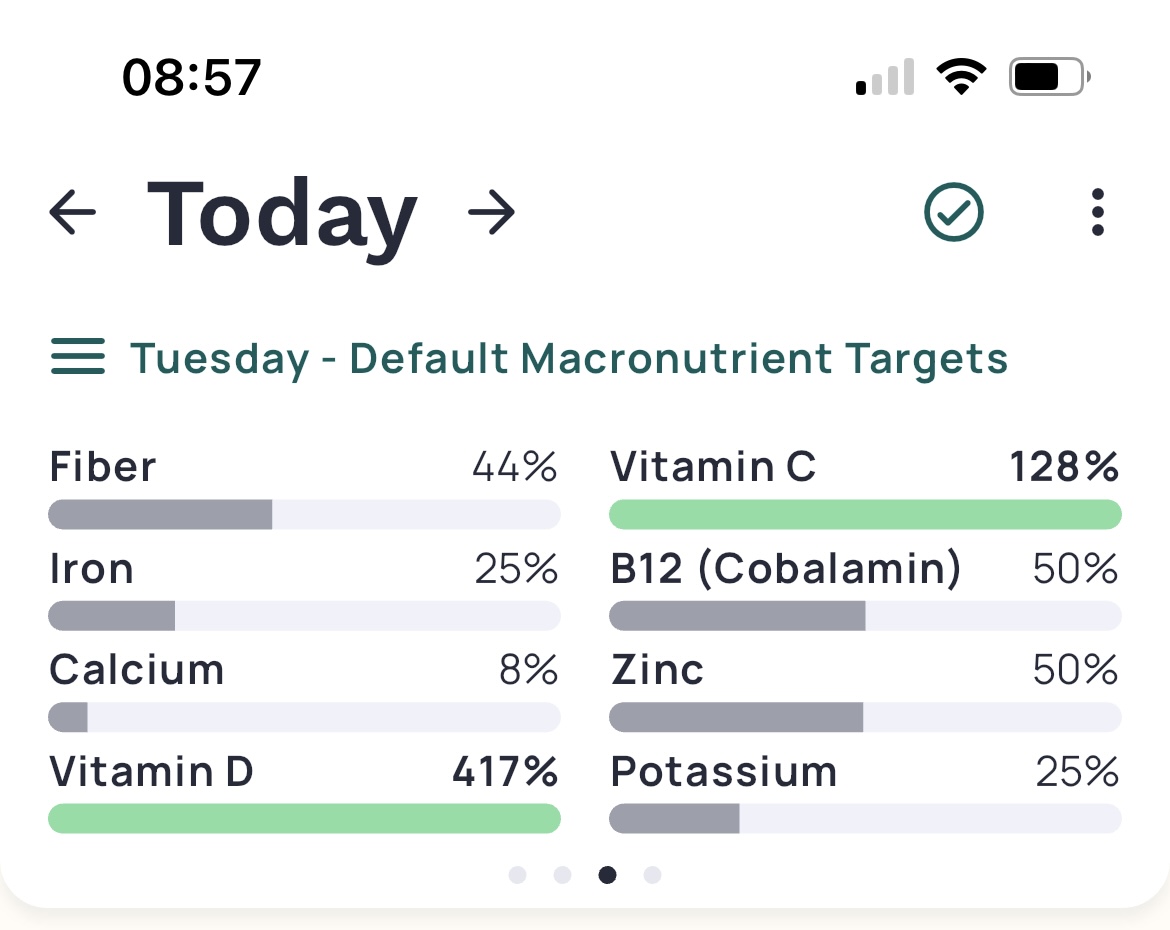 Tap a nutrient target bar to view top contributors and for a quick shortcut to your Full report.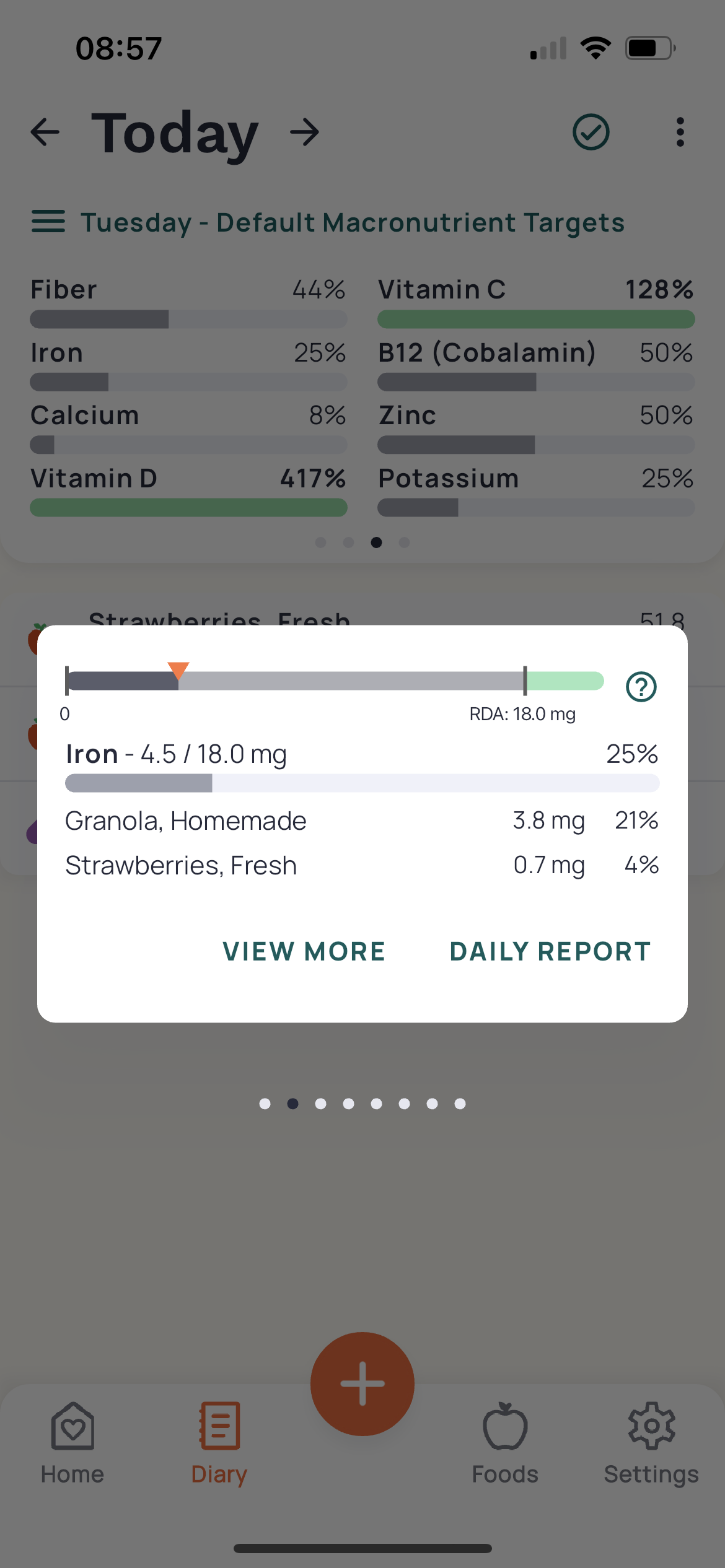 You can also find your Highlighted Nutrients in the Full Report. Below, you will find a complete nutrient summary of all visible nutrients as well as any nutrient balances you have made visible (Gold Feature).