Welcome to Cronometer!
Sign up for an account with Cronometer at https://cronometer.com/signup/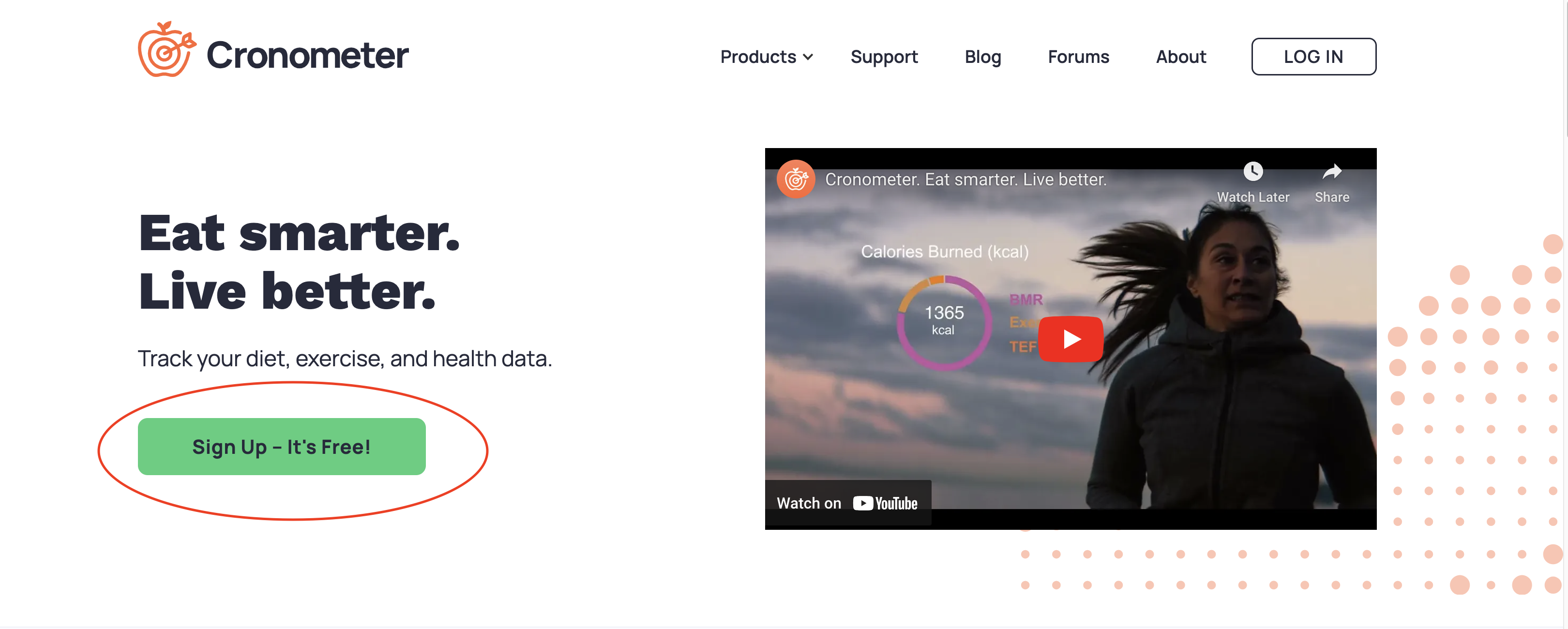 Enter your details correctly as these will be used to calculate your targets.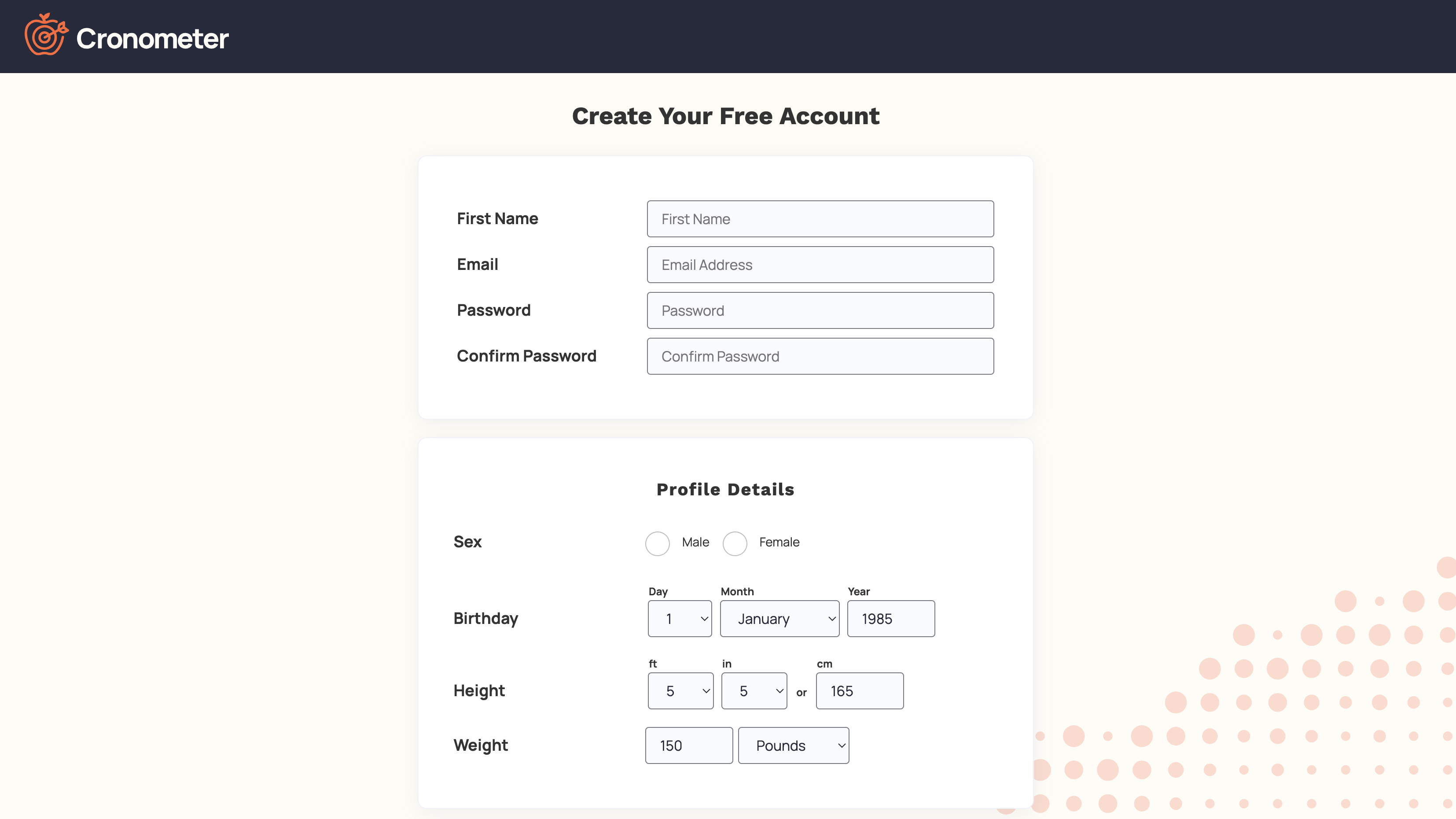 Don't worry; if you do make a mistake in the sign-up process you can always edit it later, once you have logged into your account.
Once the account has been created, you will receive an email to validate your account. Follow the link in the email, and you will be ready to start tracking. If you cannot click the link in the email, copy the link and paste it into the URL bar in your browser.
Once logged in, go to More > Profile + Targets, to make sure all your details are correct.
Double-check the details you added in the sign-up process.
Select an appropriate Activity Level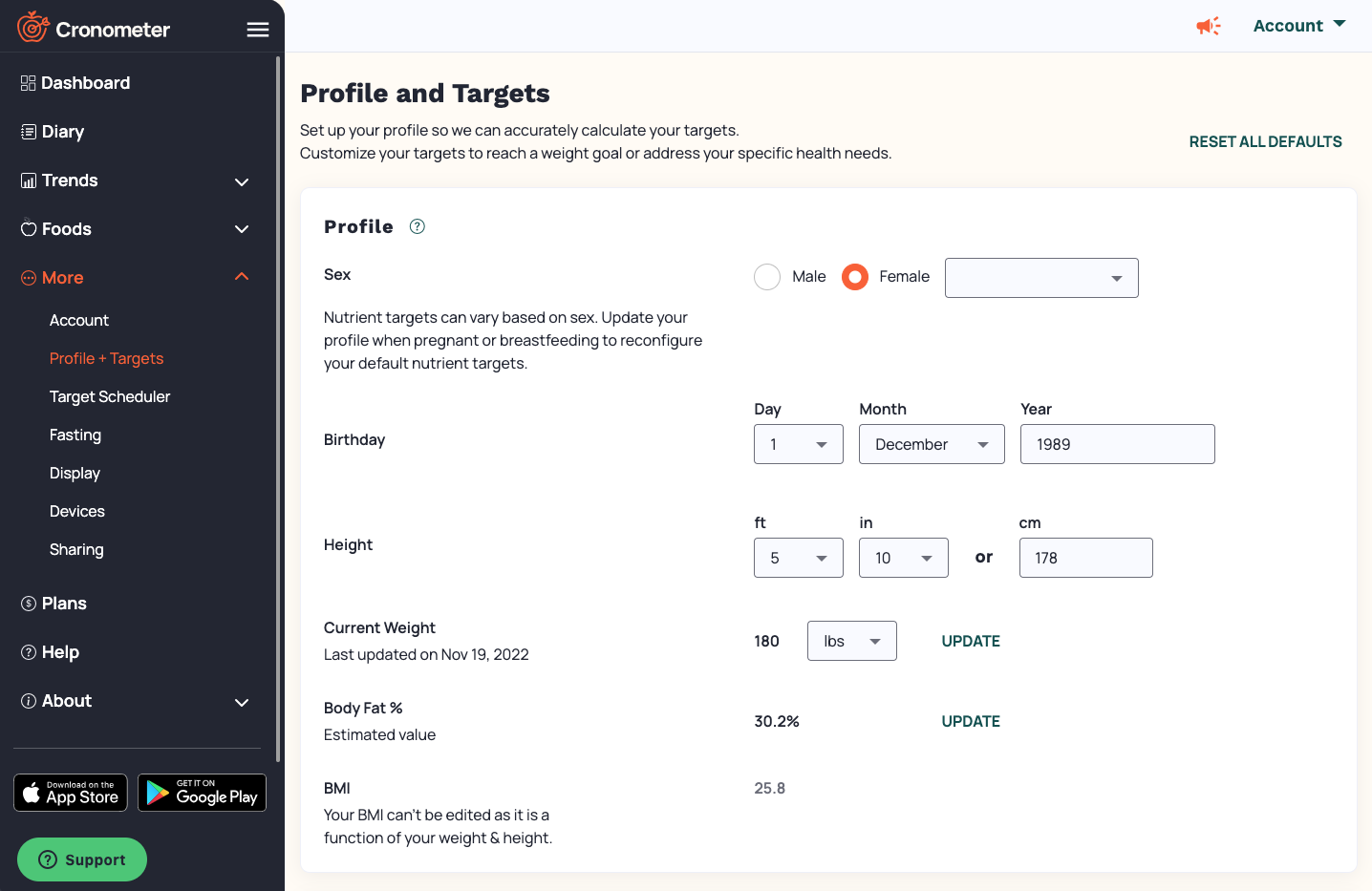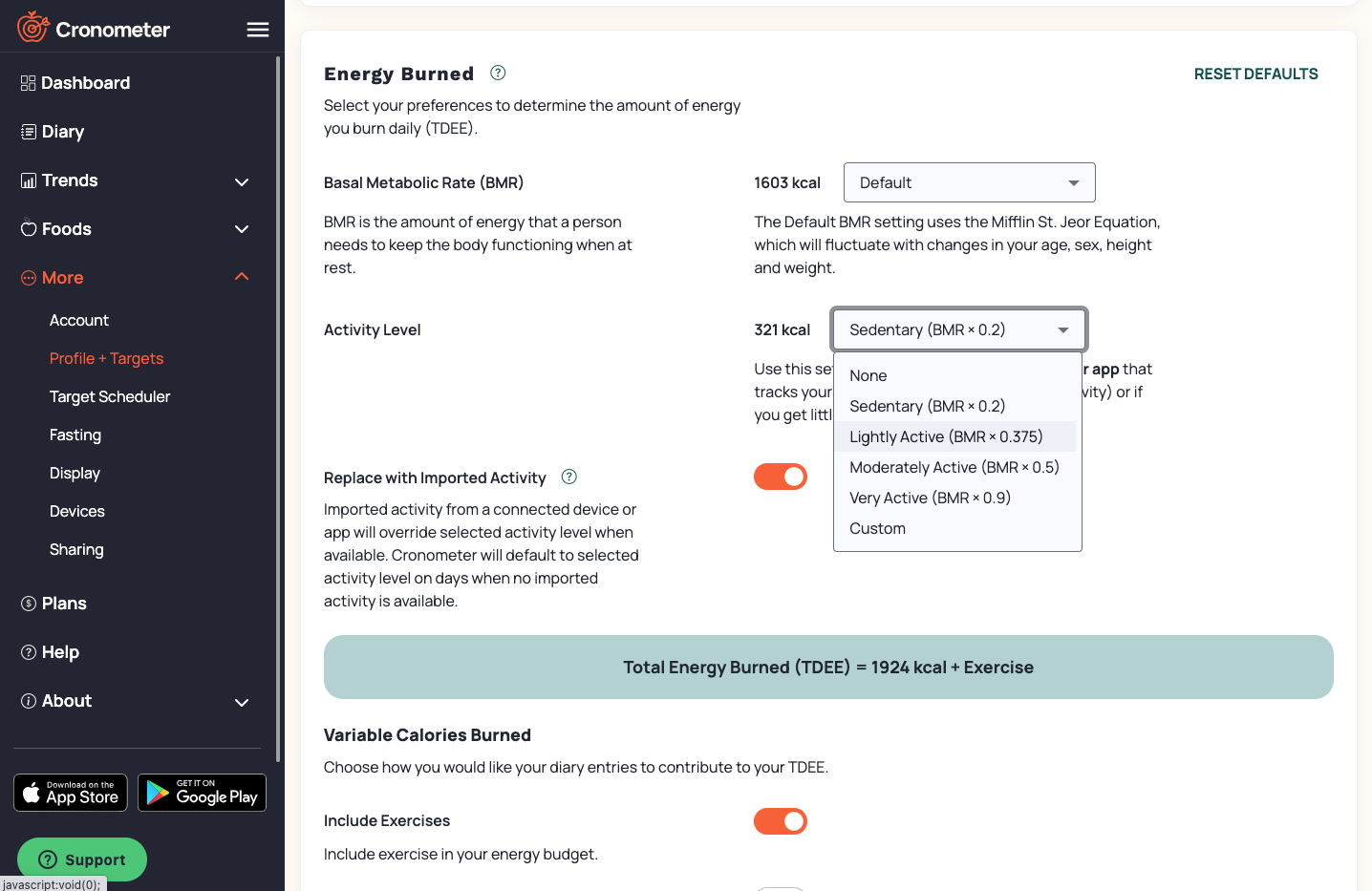 Make sure you also check that your targets are set to work towards meeting your health goals! At Cronometer, our aim is to assist our users to achieve their weight and nutritional goals regardless of a specific diet, or in conjunction with a specific diet. Cronometer is a tool to track consumption, and all targets we have set by default are not for everyone. If you have different needs, we encourage you to make the changes based on personal preference or your healthcare professional's recommendation.
The default targets will set the targets for protein, carbs, and fat to the minimum amounts needed by your body (as per the Dietary Reference Intakes). If you are unsure what targets to set, please contact your health professional.
Once you have set up your profile, you are ready to start tracking!
Navigate back to the Diary tab, and add your first food. To add a food to your diary, click the Add Food button at the top of the page. You can also add Biometrics, Exercises, and Notes to your diary. Learn more here:
Once you have added items to your diary, you may want to edit them. Learn more about editing here:
You can also create custom foods and recipes in the Foods Tab. Add a custom food when you are unable to find it in our database. Add a custom recipe if you make a particular recipe frequently and would like to be able to add it to your diary quickly.
Once you have become familiar with basic functions in Cronometer, you may wish to use some of our premium features. The basic version of Cronometer is free for you to use as long as you like, however you can upgrade to our Gold subscription to unlock features such as: