Gold users have the option to timestamp diary entries. This can be useful for organization of your diary as well as noting food/biometric/exercise interaction throughout the day.
To utilize timestamps, gold users must turn on timestamp visibility. To do this, go to the More > Display.
Then, toggle ON Show timestamps in diary. Here, you can also choose your time format (12 or 24 hr).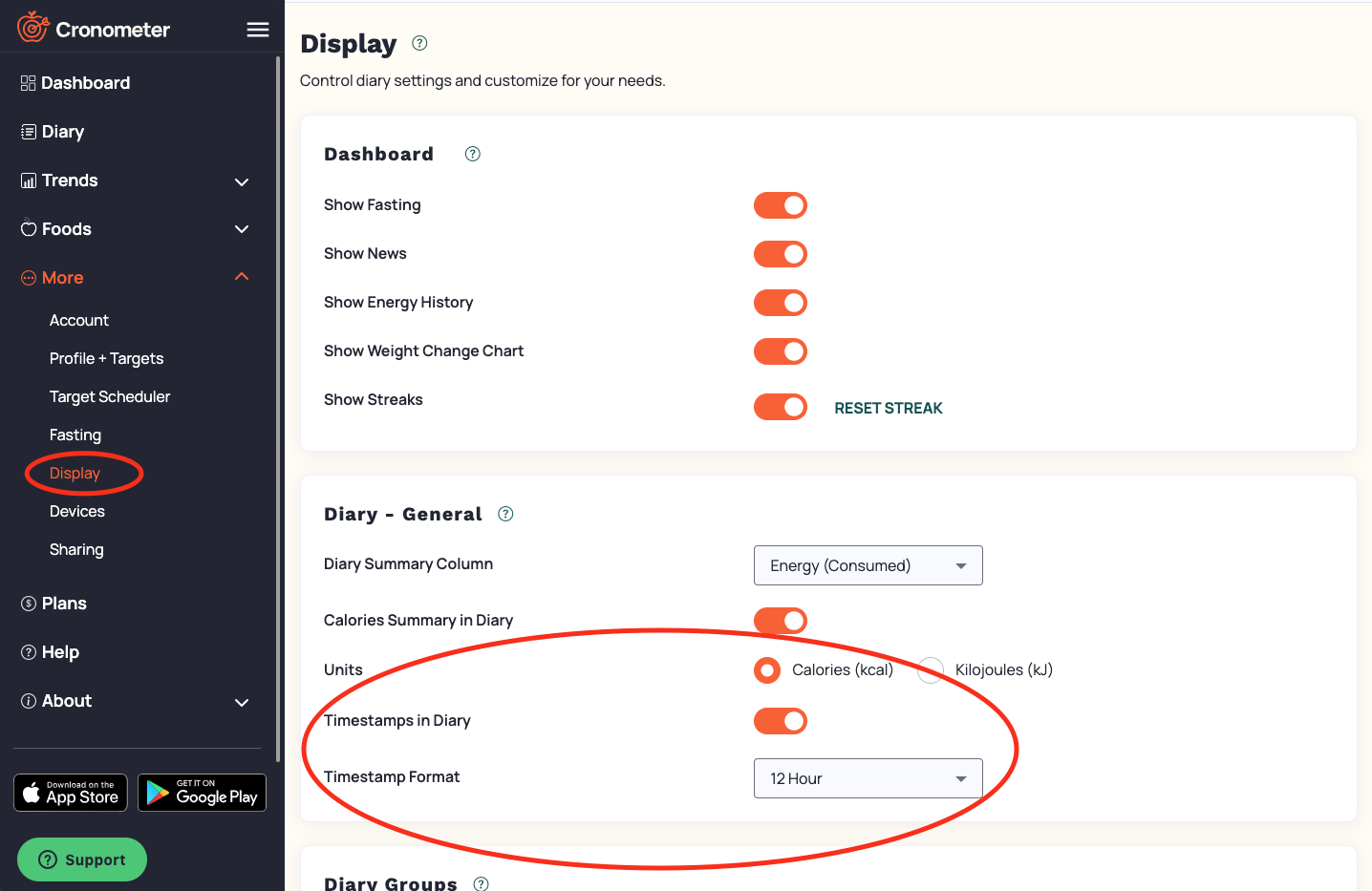 Now when you add foods, biometrics, exercise or notes to your diary, there will be a Time of day box that will be ticked by default add times to your entries. You can click directly on the time to change it to another time, or if you wish to turn off timestamp visibility for that entry, un-tick the box.