Don't see the biometric you're looking for? With a Gold subscription, you can create a Custom Biometric by following these steps:
Login to the website https://cronometer.com/login/
Click on Add Biometric
Click on the Add Custom Biometric


Choose a name for your biometric and a unit of measure





Your custom biometric will now appear in your Most Recent list or Browse All > Custom: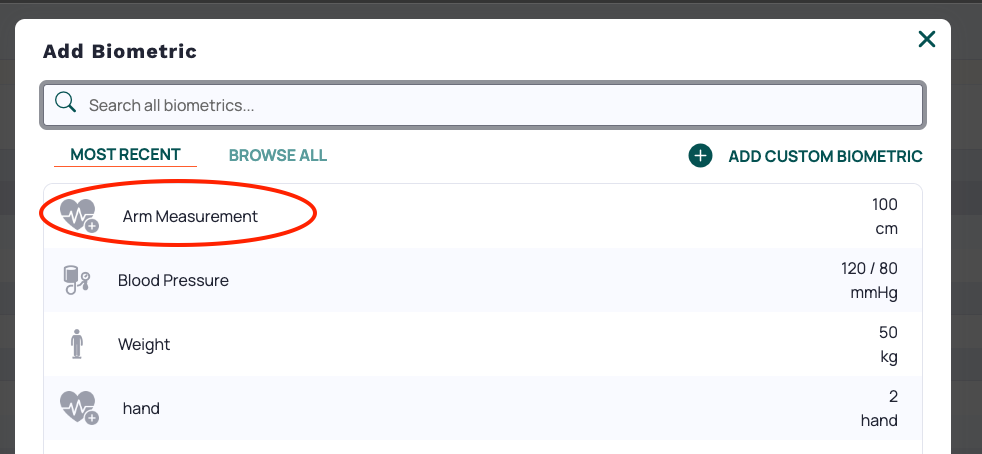 Unfortunately, Custom biometrics can only be created on the website. After it has been created, you'll be able to use it in the mobile app!