Add biometrics to your diary to record measurements like your weight, body temperature, blood pressure, and cholesterol to track trends over time.


In this article, learn more about:
How to Add a Biometric to your Diary
Creating a Custom Biometric
Steps to Add a Biometric
Open the bottom console by tapping the orange + at the bottom of your screen and select Add Biometric.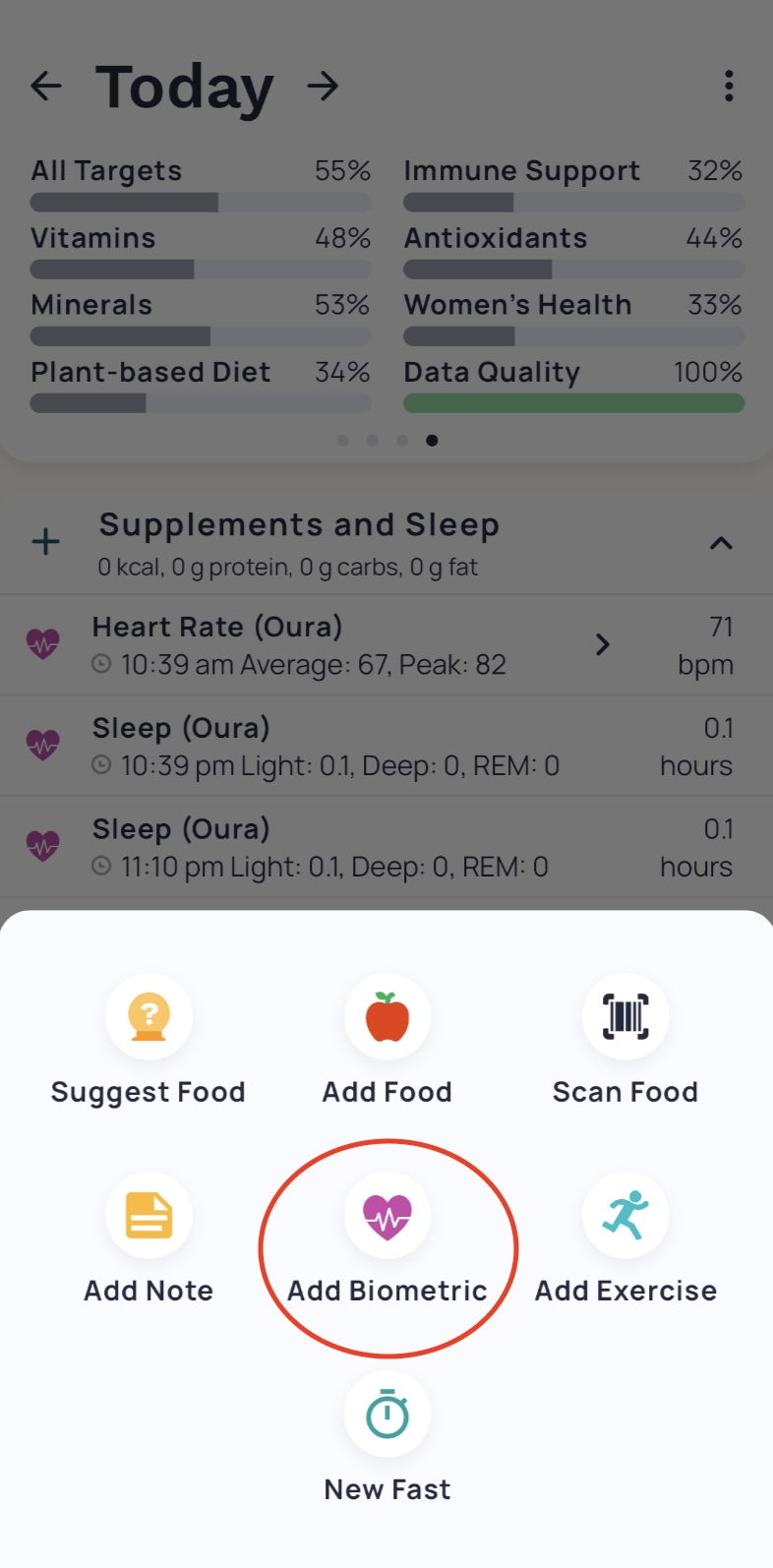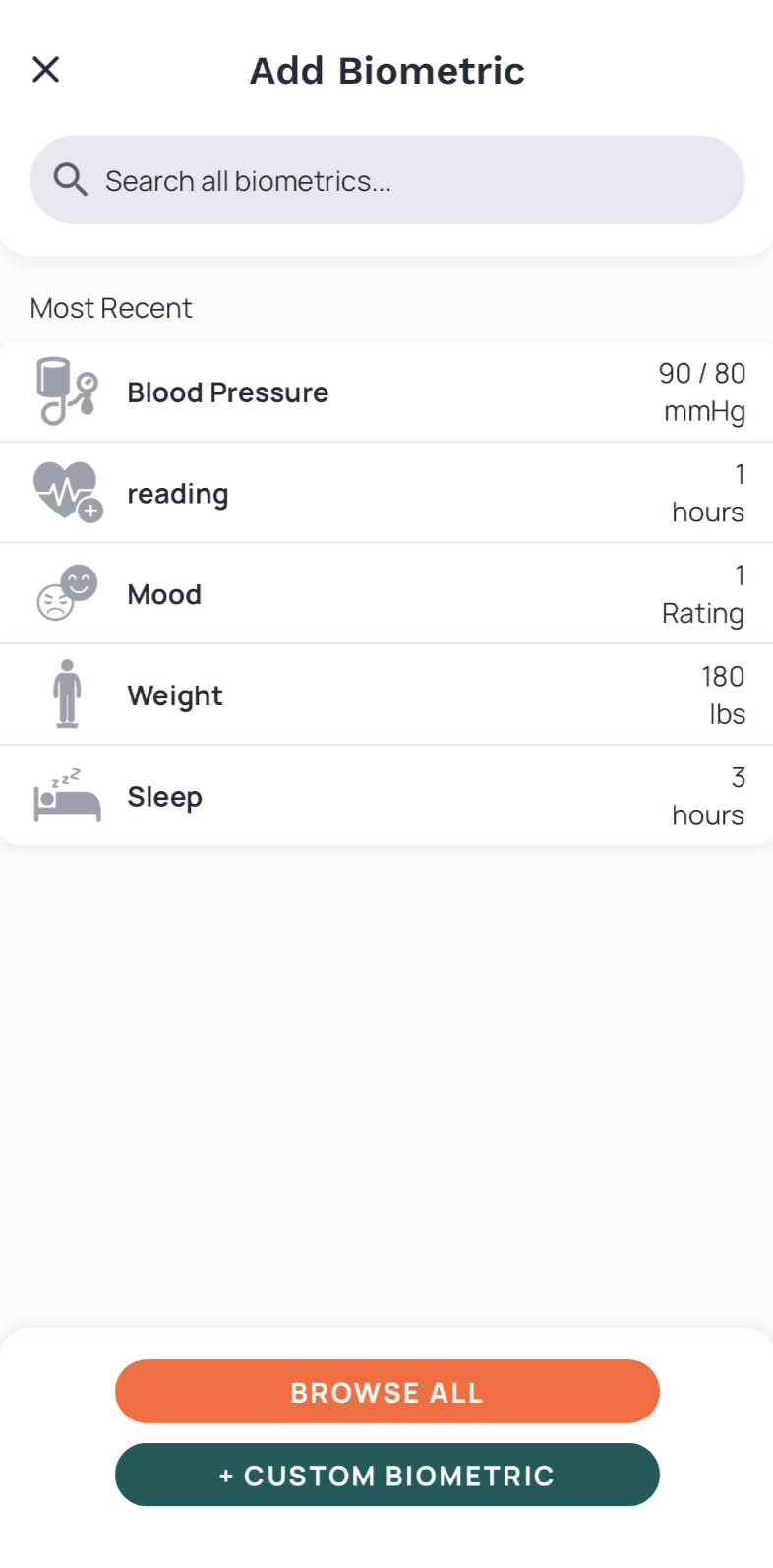 Select Add Biometric from the Bottom Console
Use the search field to type a biometric name or browse all to view all categories.
Select a biometric from one of the categories.
Enter a value and choose your units if multiple units are available
Add a timestamp to your biometric (Gold feature)
Choose a diary group to which you would like to add your biometric (Gold feature)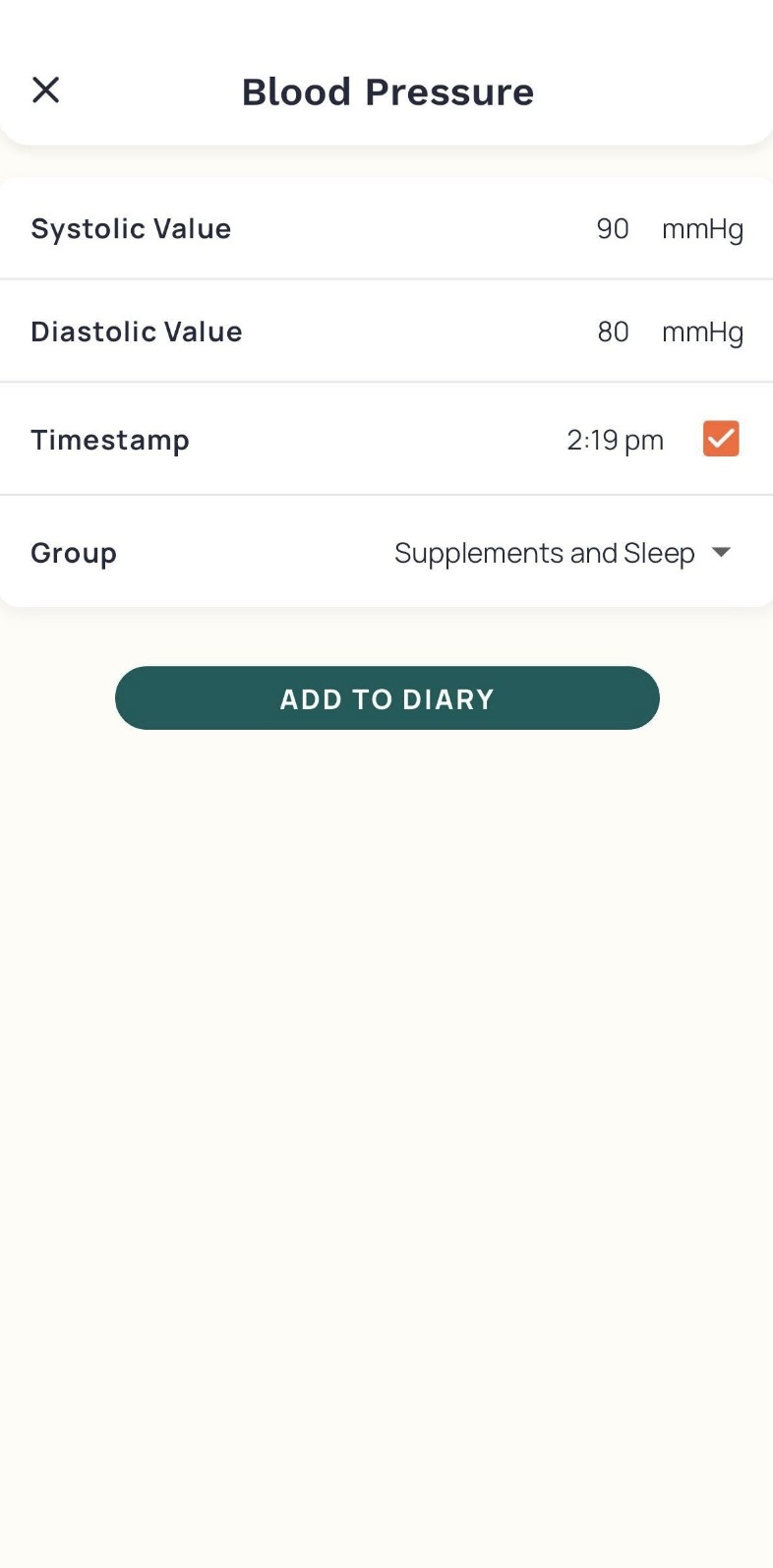 Create a Custom Biometric
Tap the orange + at the bottom of the screen to open the bottom console.

Tap Add Biometric.

Tap Add Custom Biometric.

Choose a name for your biometric and a unit of measure.

Add to Diary.
Your biometric will be saved in your Custom category to add to your diary again in the future.