Import a Recipe from a Website
From the Foods tab, tap the Import Recipe tile.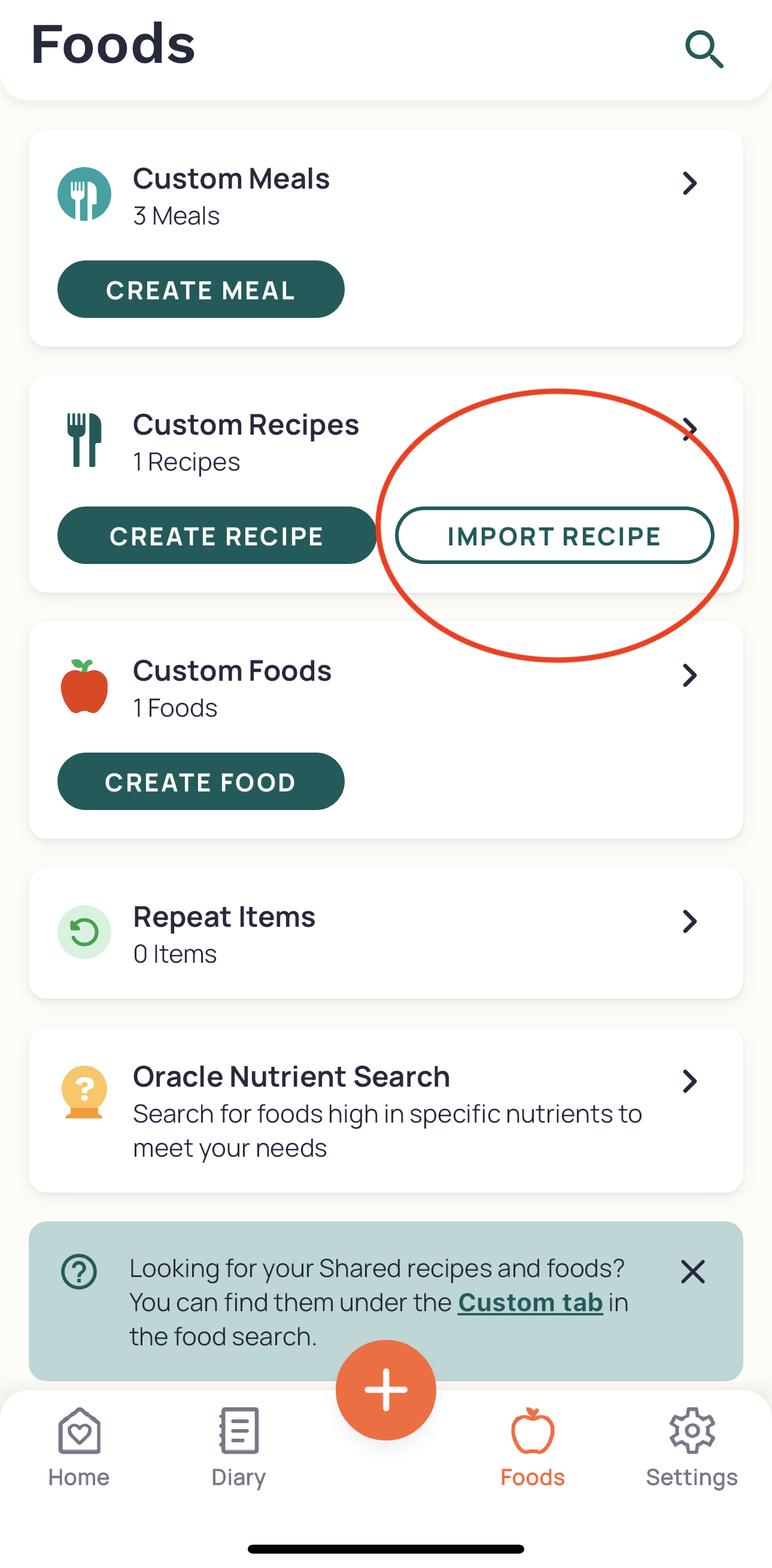 Upload a recipe with ingredients, serving size and instructions from a website. Copy the url for your recipe in your browser, then open the Cronometer app.
Create a custom recipe in the Foods tab, then tap the Import Recipe from url button.
Tap the paste button or manually paste the url in the text field.
Next, tap Import.
Tap Cancel to return to the Add New Recipe screen.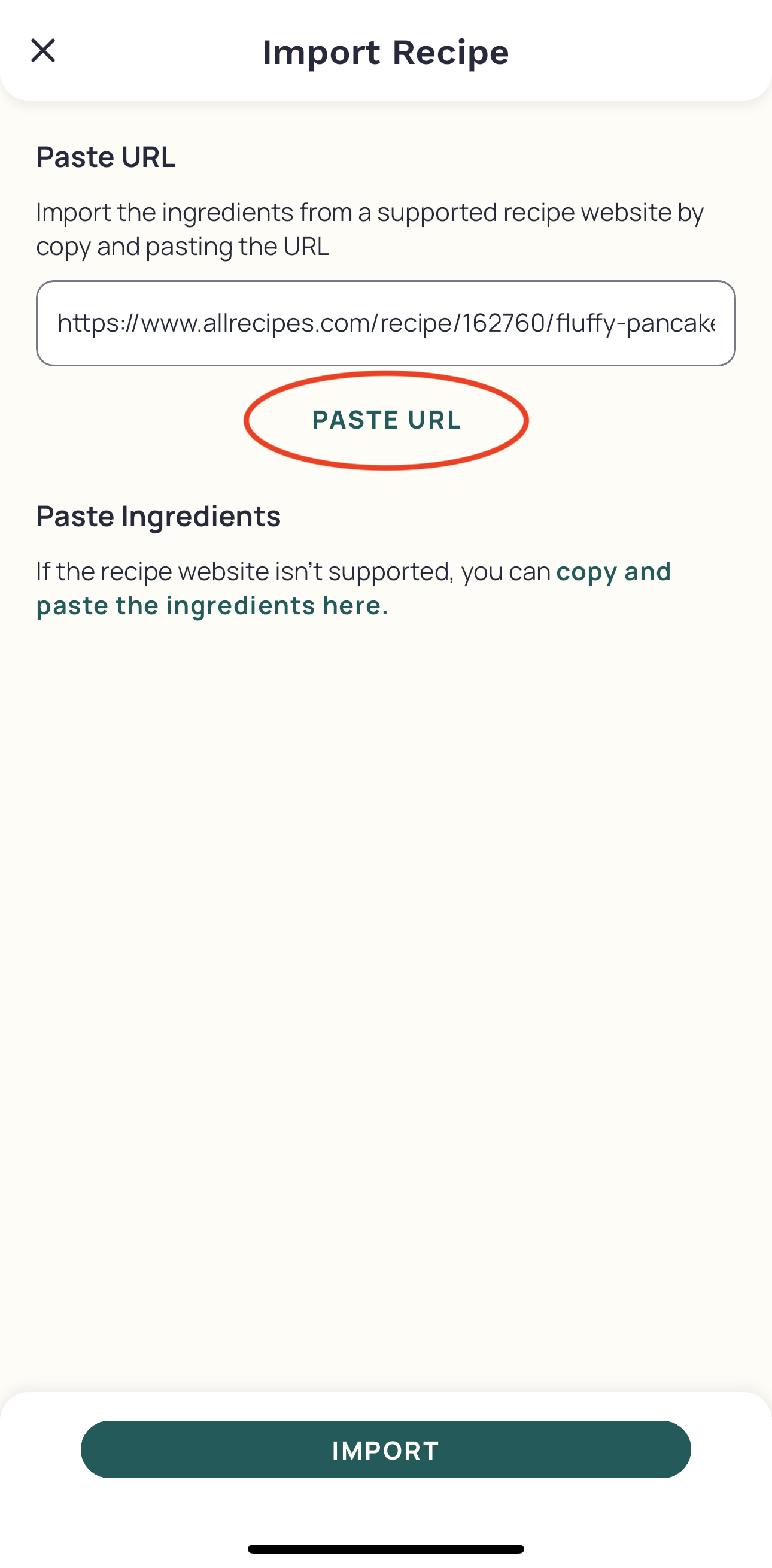 We'll upload the recipe name and ingredients. Each ingredient displays what your recipe called for above the ingredient we found. Look over the details and make any adjustments you'd like.
Manually Paste Ingredients
If you have any trouble importing a recipe or you'd like to add Grandma Jane's recipe she sent by email, copy the ingredients list and paste them in the Manual Ingredient Submission box. Use the Paste Ingredients button, or manually paste them directly in the box.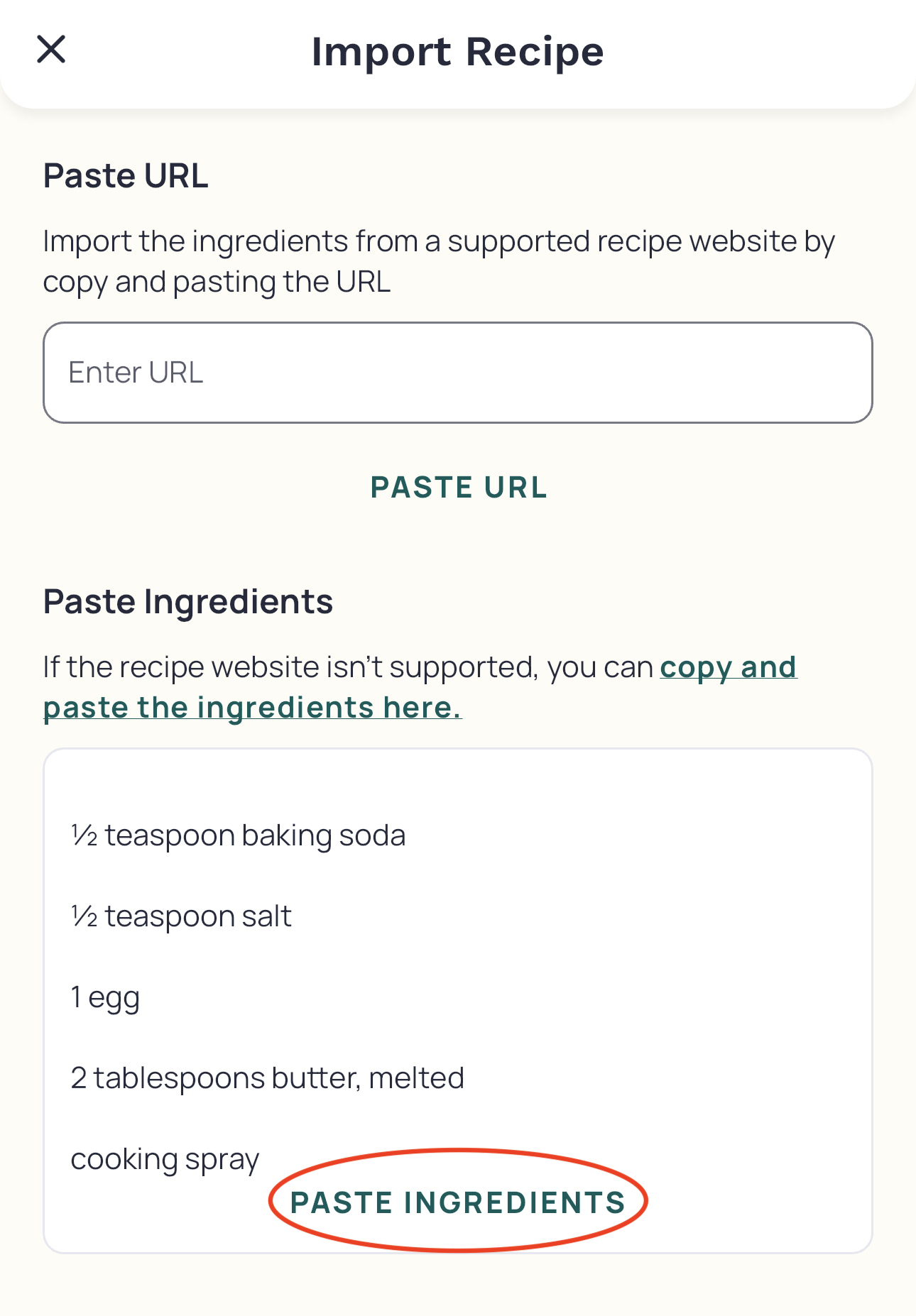 Enter one ingredient on a line so we can match them for you.
Tap an ingredient to adjust the serving size or swap it for a different ingredient.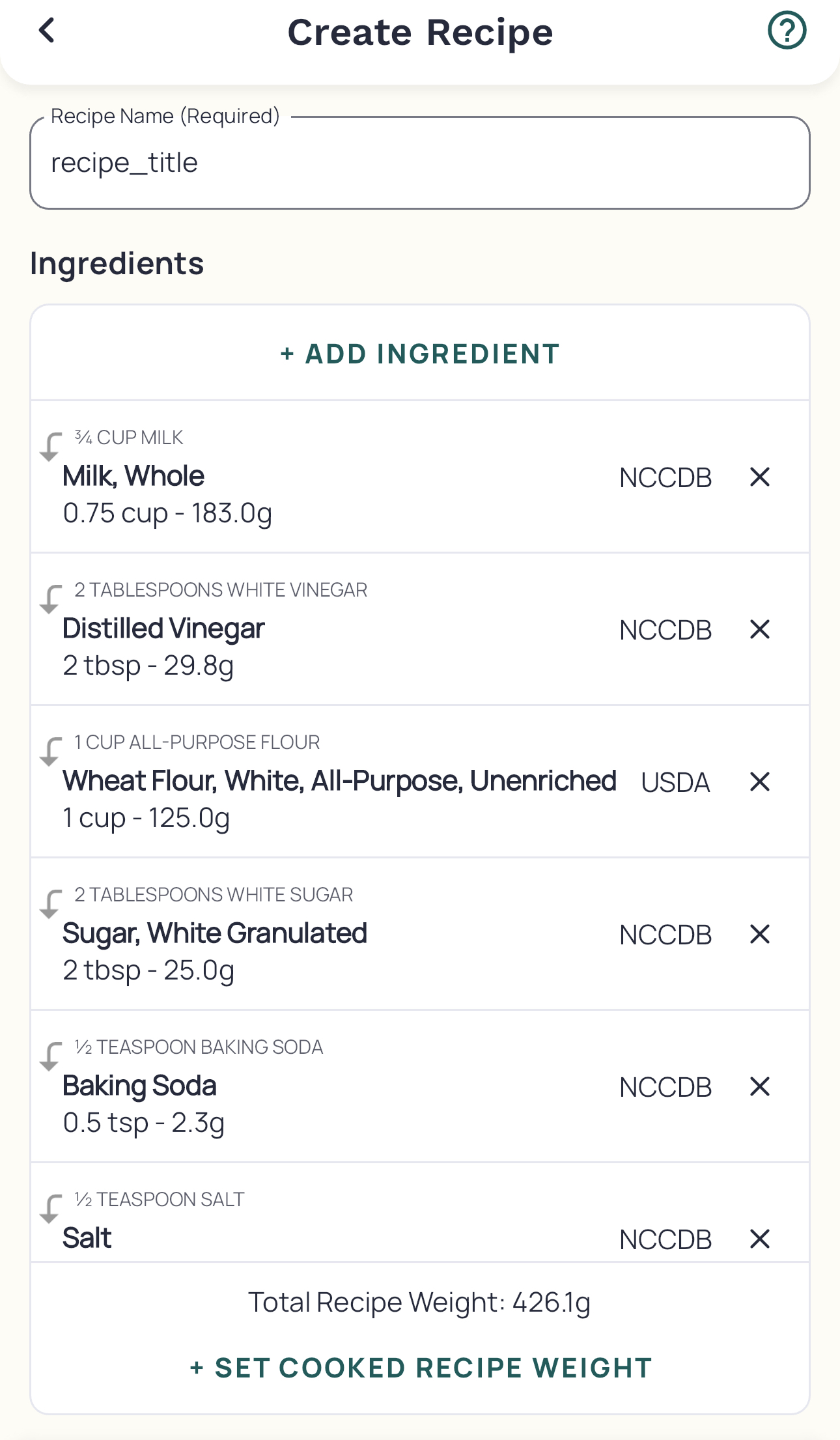 x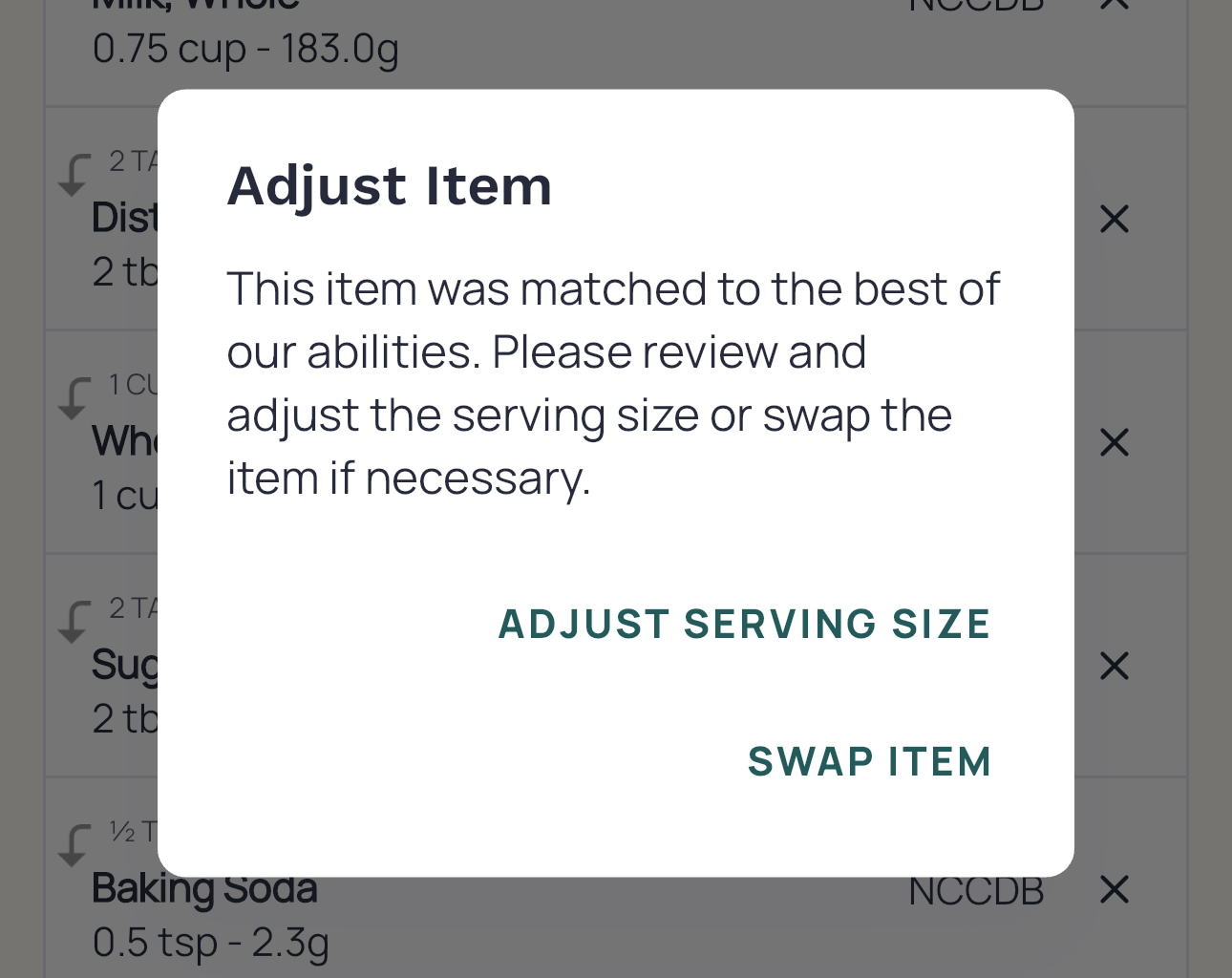 If we we weren't able to find a match for an ingredient or serving size we'll flag the item to bring it to your attention. You must resolve these items before you can save your recipe. Replace the item or adjust the serving size by tapping on the ingredient in the list. Or delete the item by tapping the x to the right of the ingredient.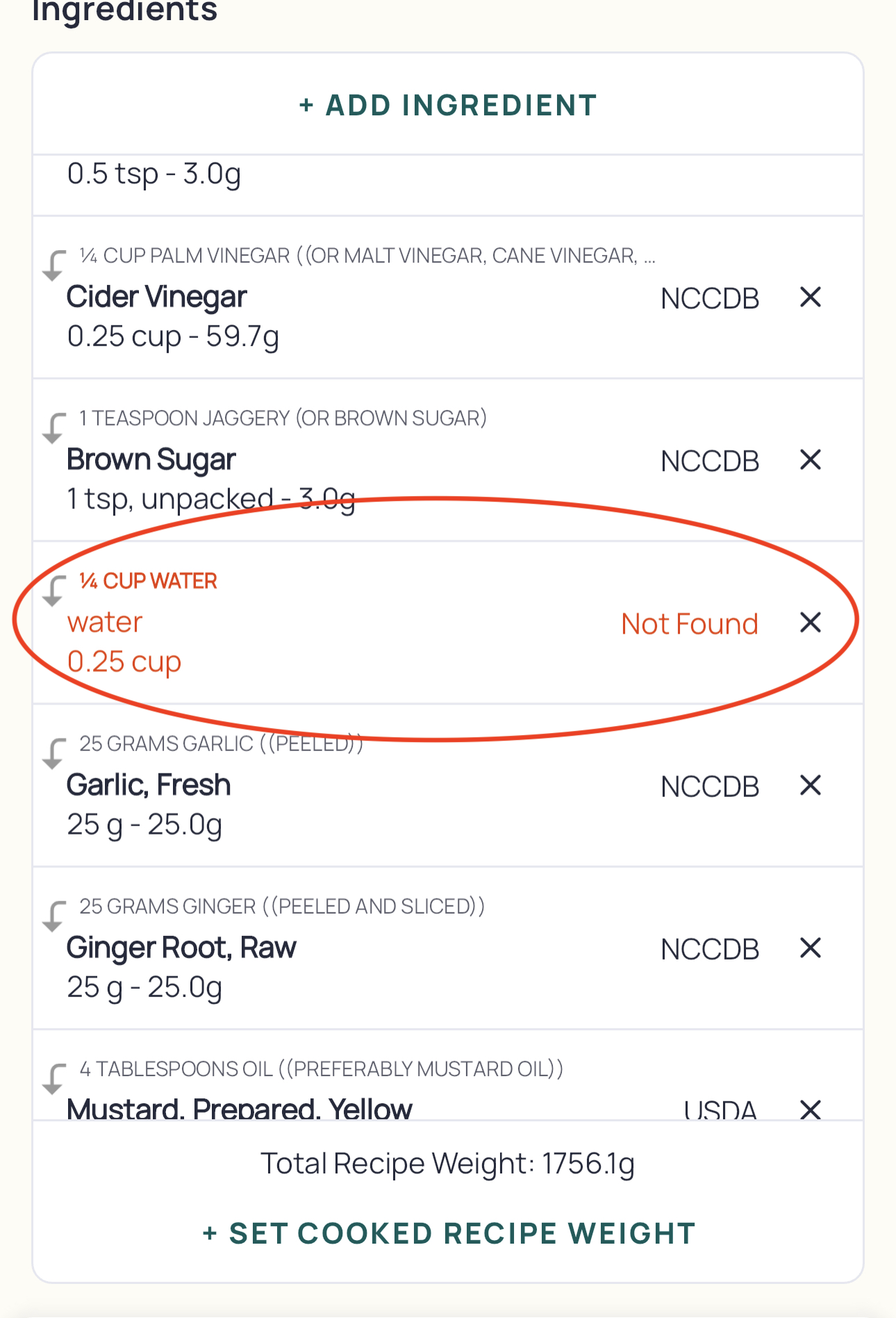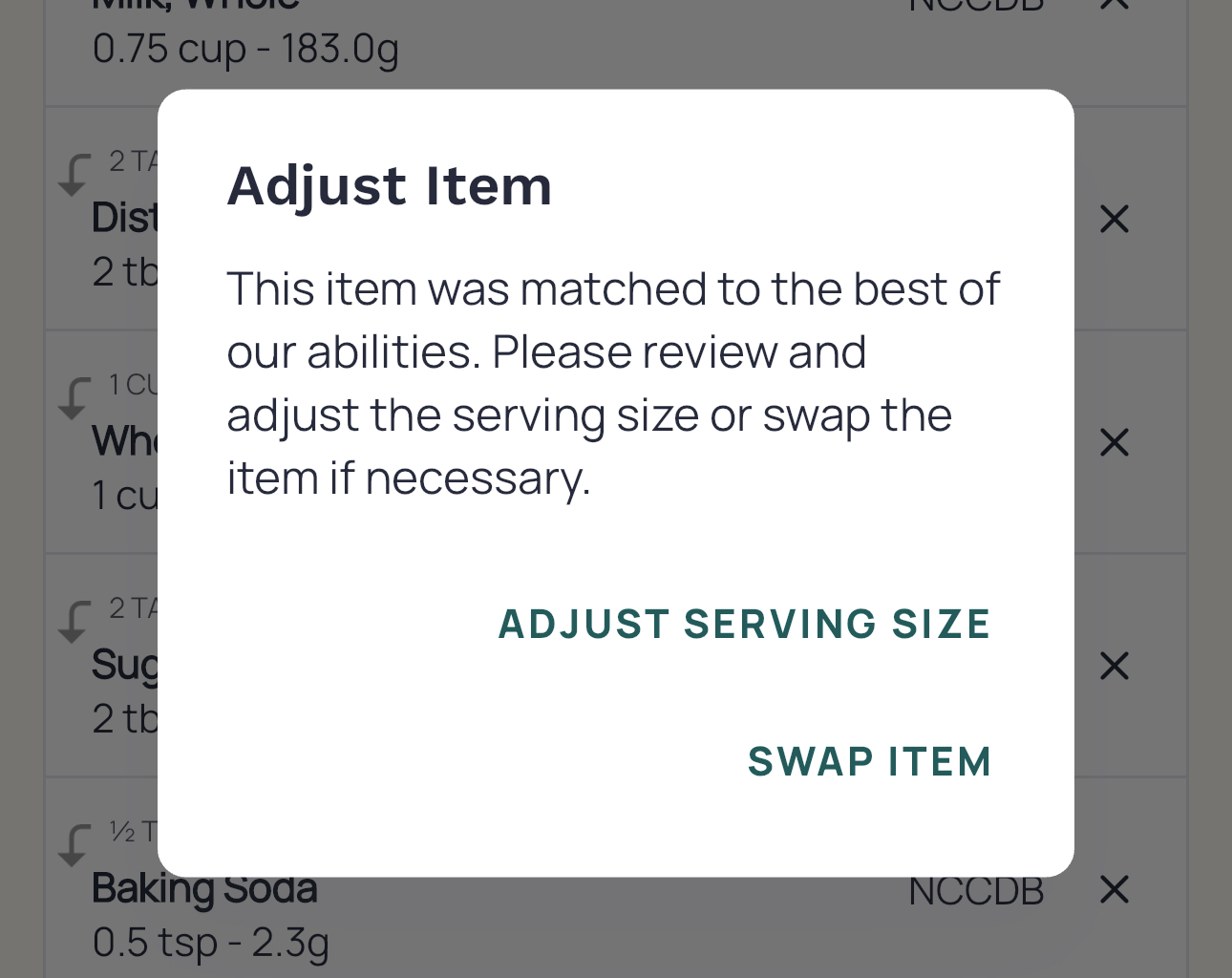 When you swap an ingredient or adjust the serving size, the original ingredient and serving size will be displayed for easy comparison when you are searching for a replacement.
Save the serving size then tap add to recipe.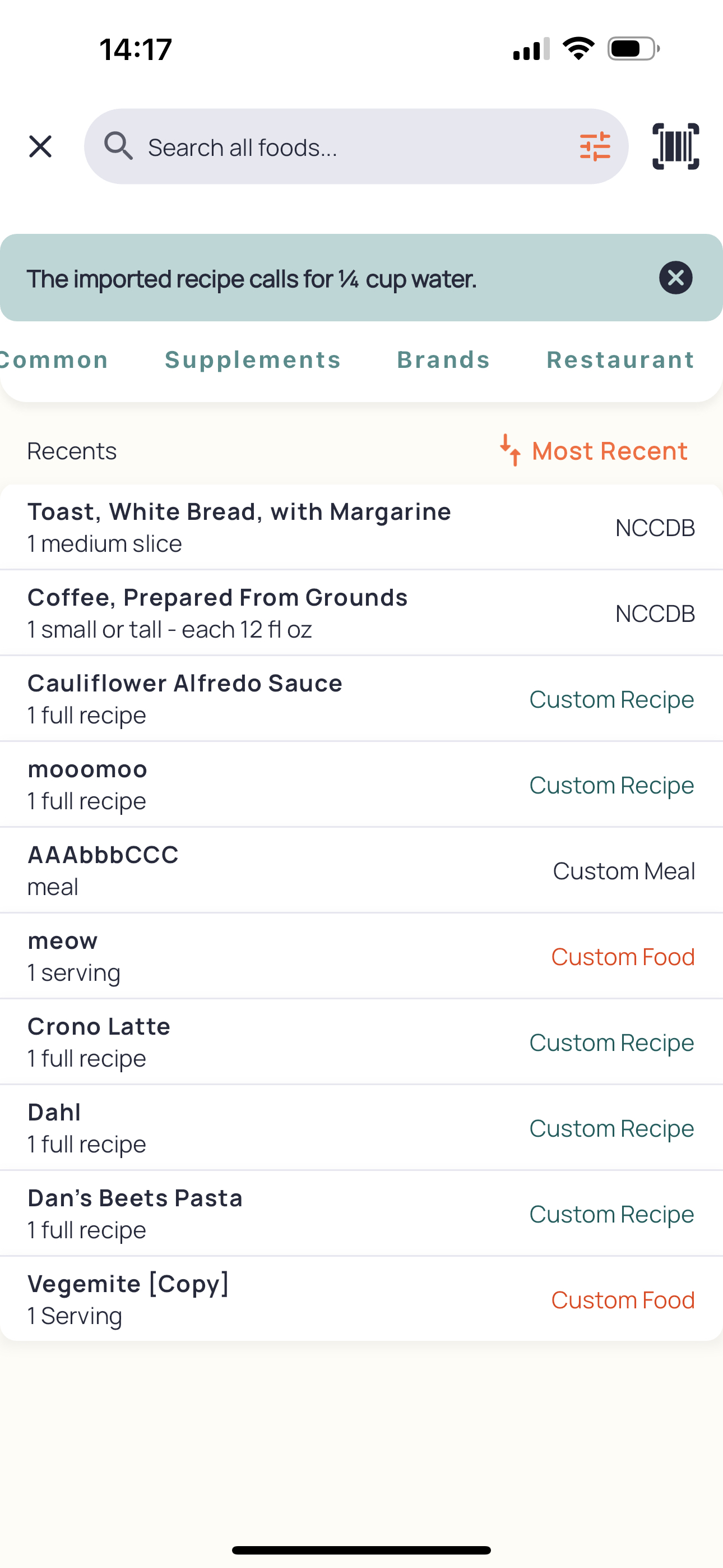 When you are satisfied with your ingredients, tap next to confirm the serving size.
Cronometer will import the servings from the recipe website for you, though you can make any changes here. Then tap Next.
Enter the recipe instructions in the Notes for your recipe, if you like, or tap the URL at the bottom of the screen to visit the webpage directly.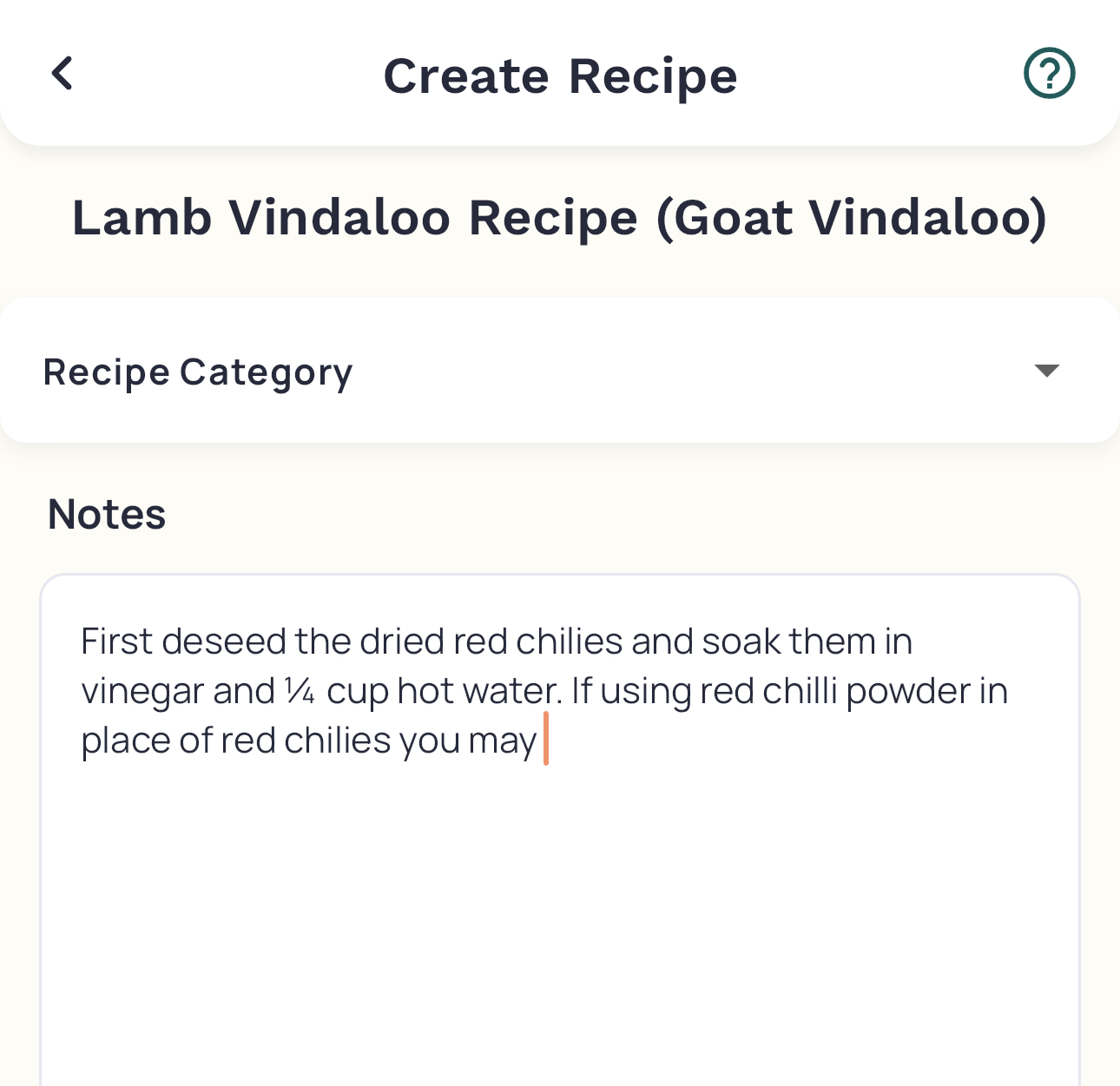 Review the Nutrition Summary for your recipe, then tap Save Recipe.