If there is a product in our database that you would like to change, you have the option to 'Edit a Copy'. This will save a custom food to your account that matches the data listed in our database but can be edited by you.
If you spot erroneous data in our database that does not match the nutrition label you can submit it to our curation team for review by using the
Report Issue
function.
To Edit a Copy of a food:
Select 'Add Food' > Search for the food you wish to edit > Tap on the food to bring up its nutrition summary > Tap the '...' menu > Select 'Edit a Copy'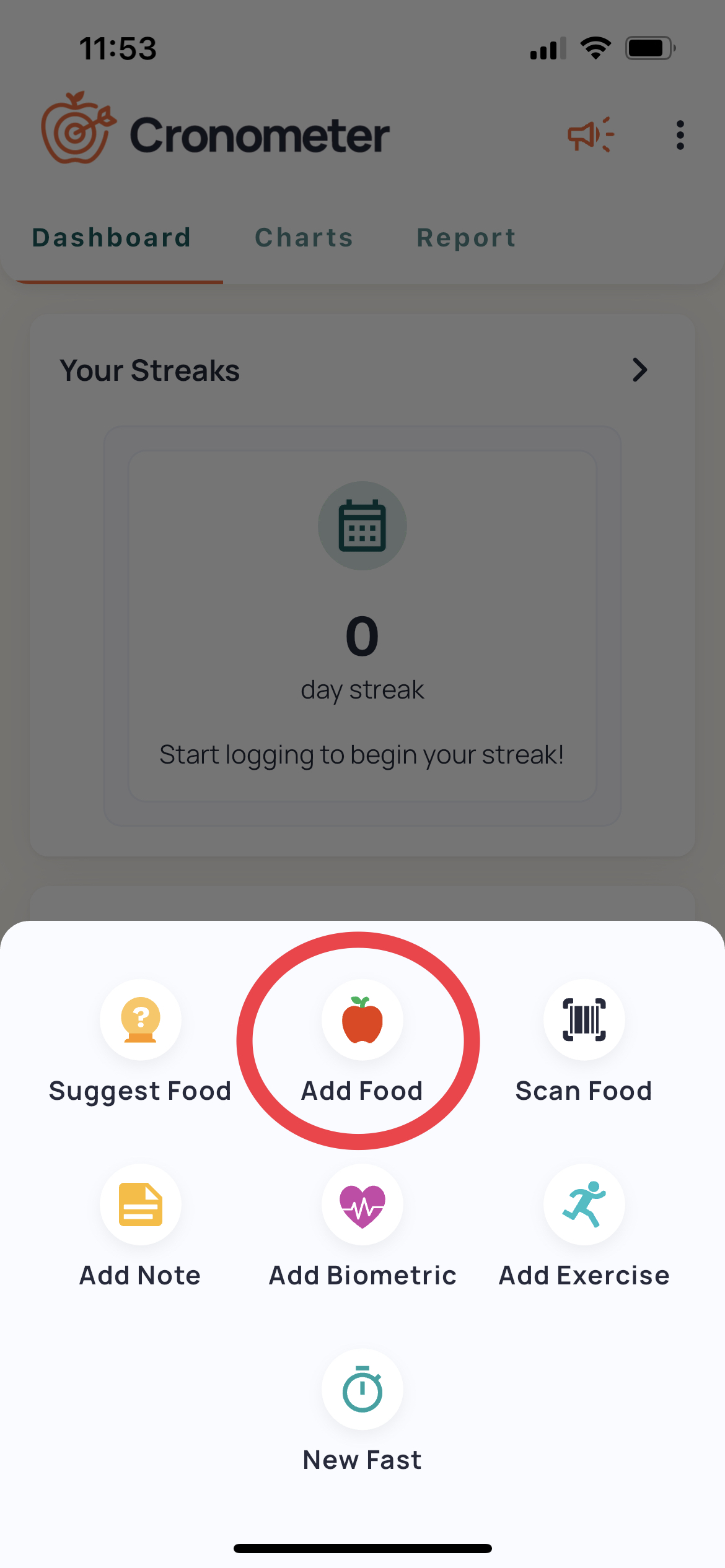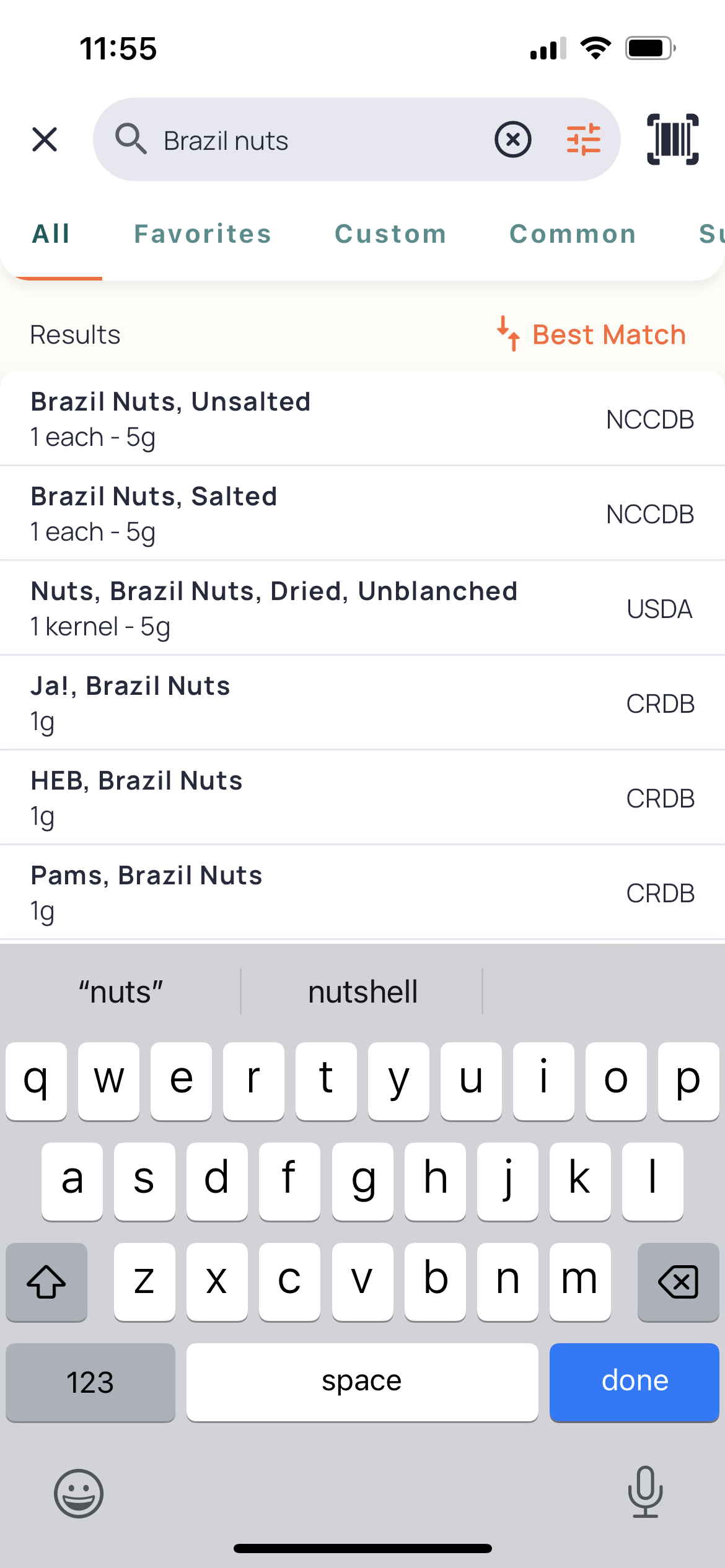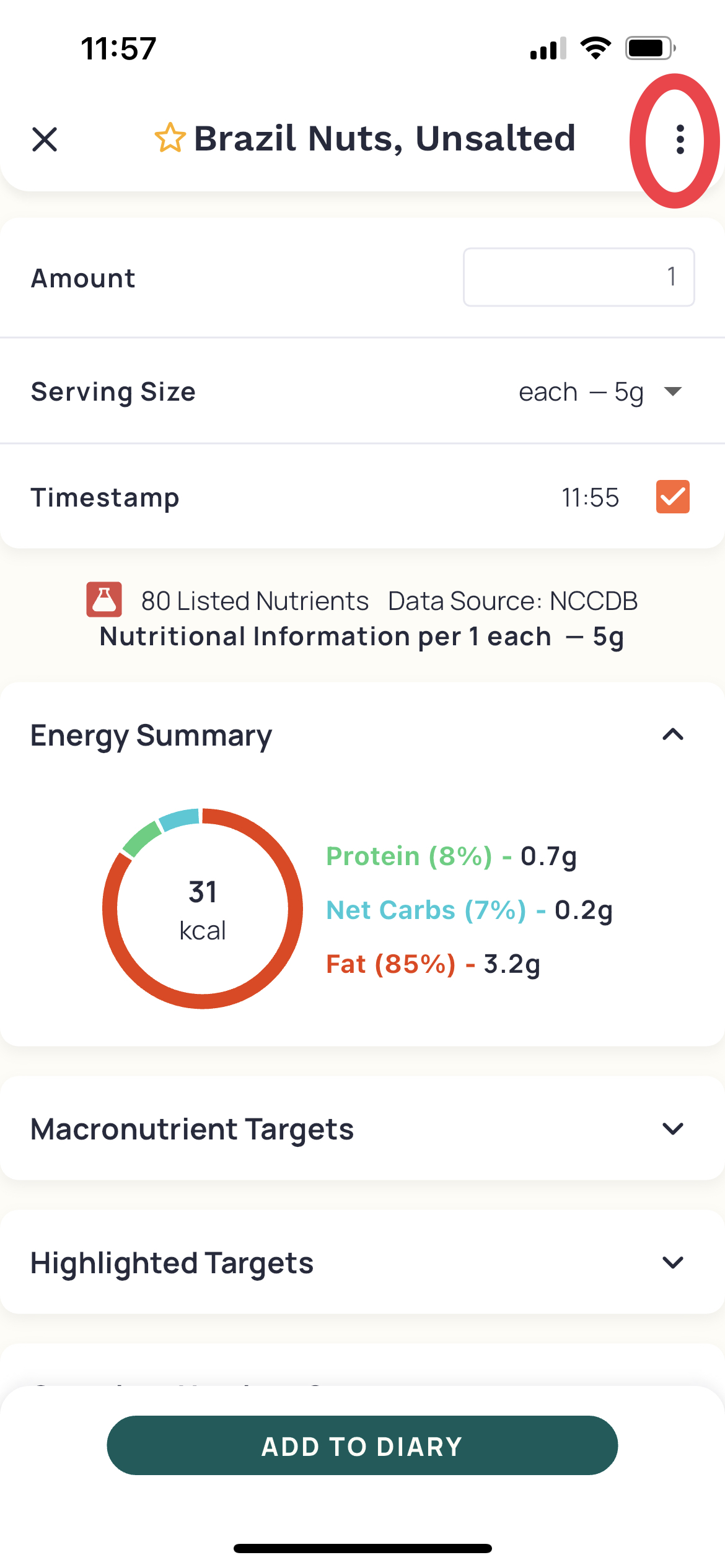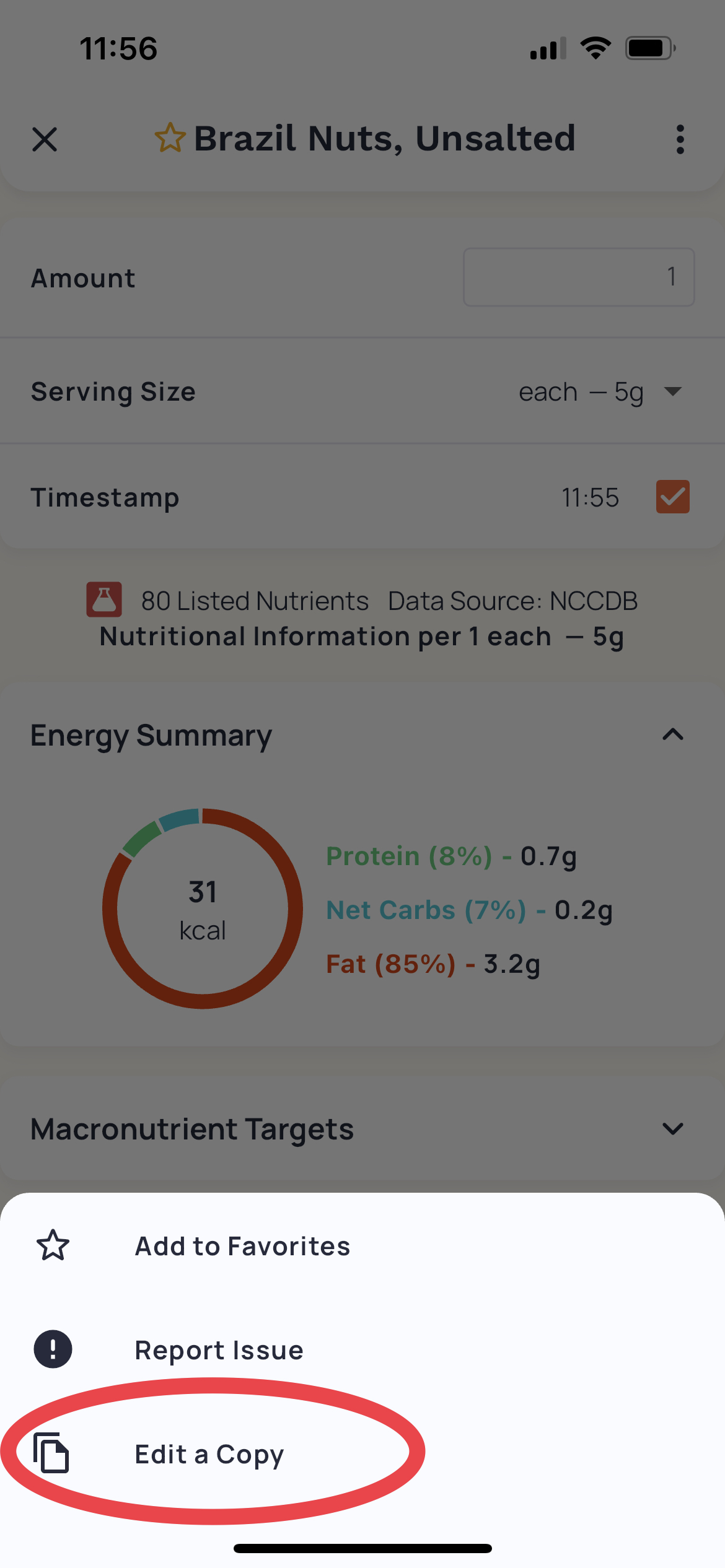 The nutrition details from that food will be copied into a custom food for you to edit, to complete the process follow the process below:
Edit the name and the serving details of the food > Edit the nutrition information for that food > Change the category and add notes > Review > Save Food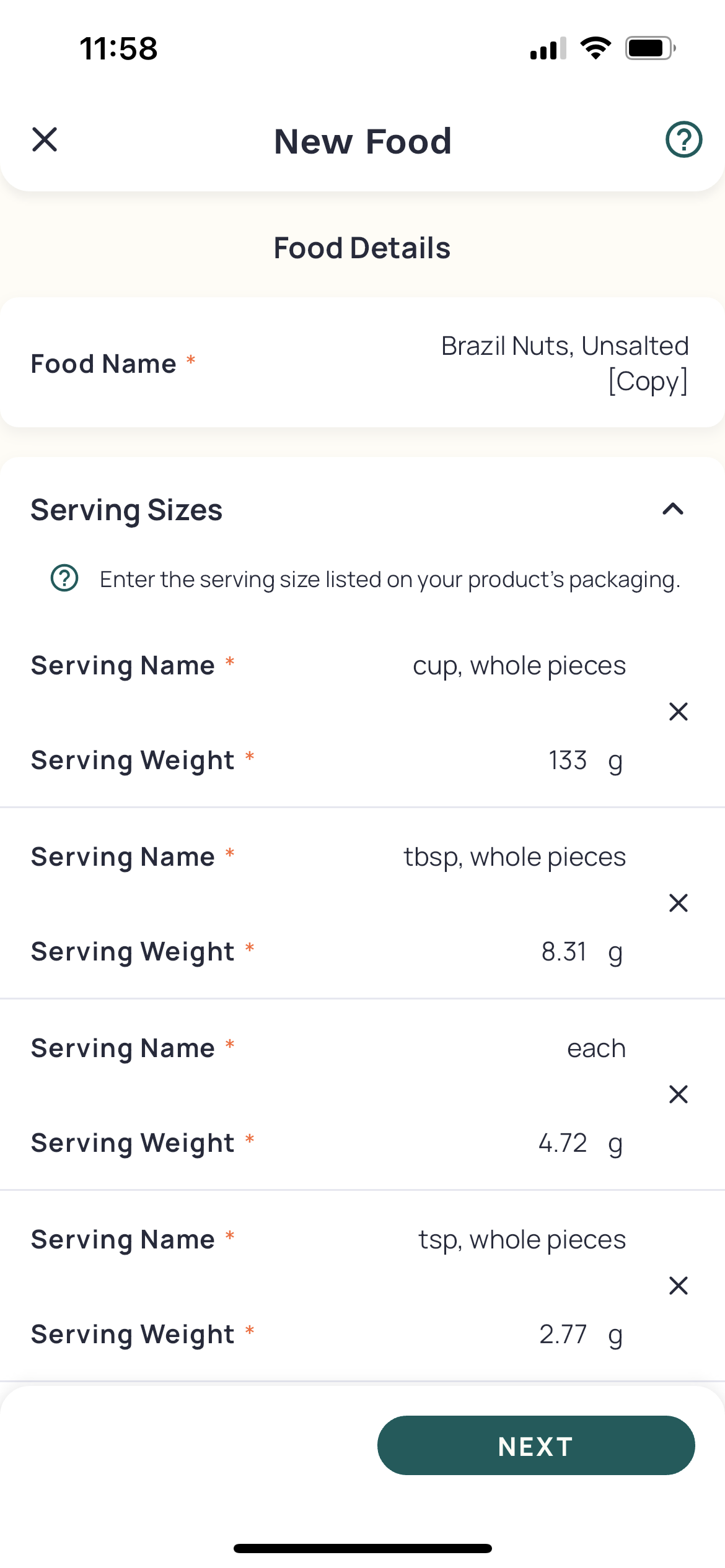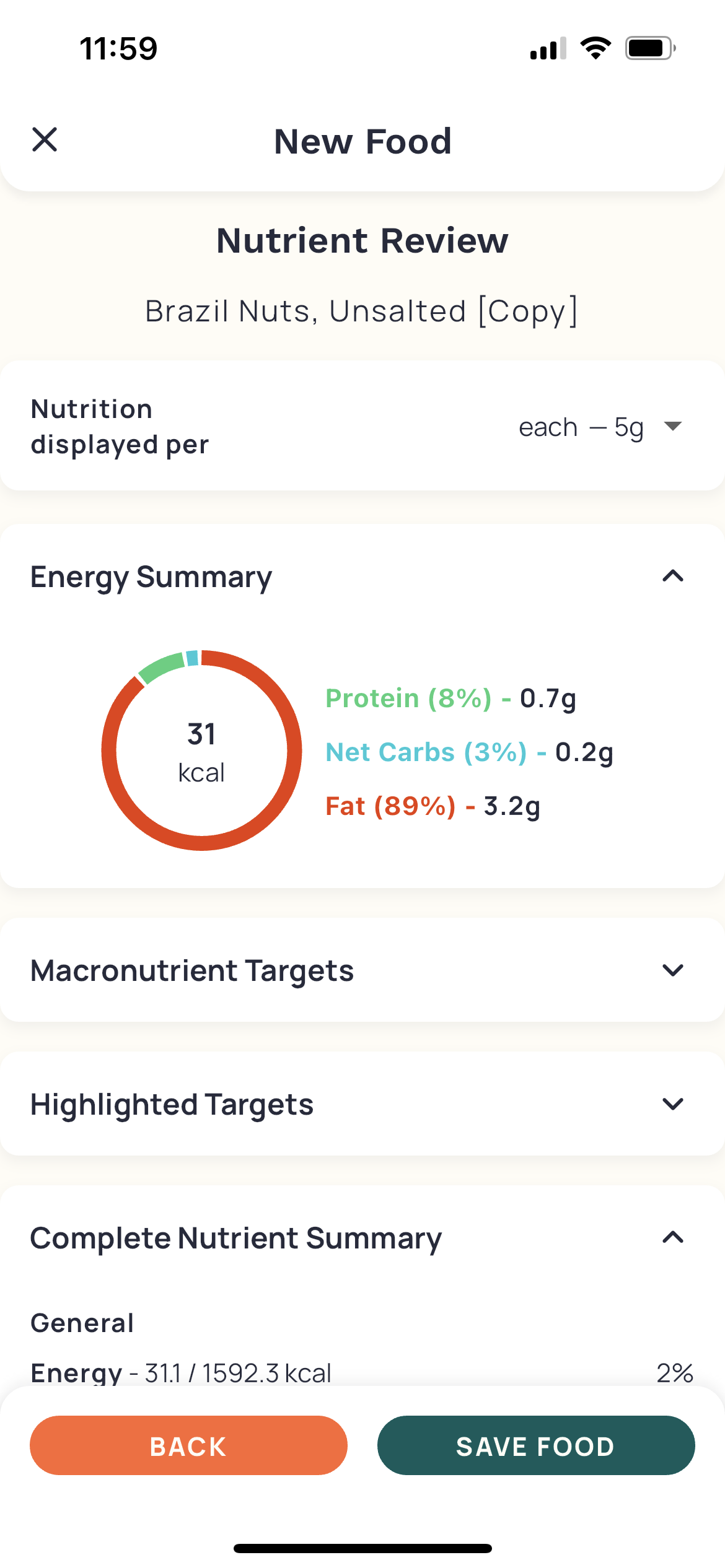 Once you have saved the edited food it will be available for you to add to your diary or to your custom recipes via the custom foods filter in the food search options.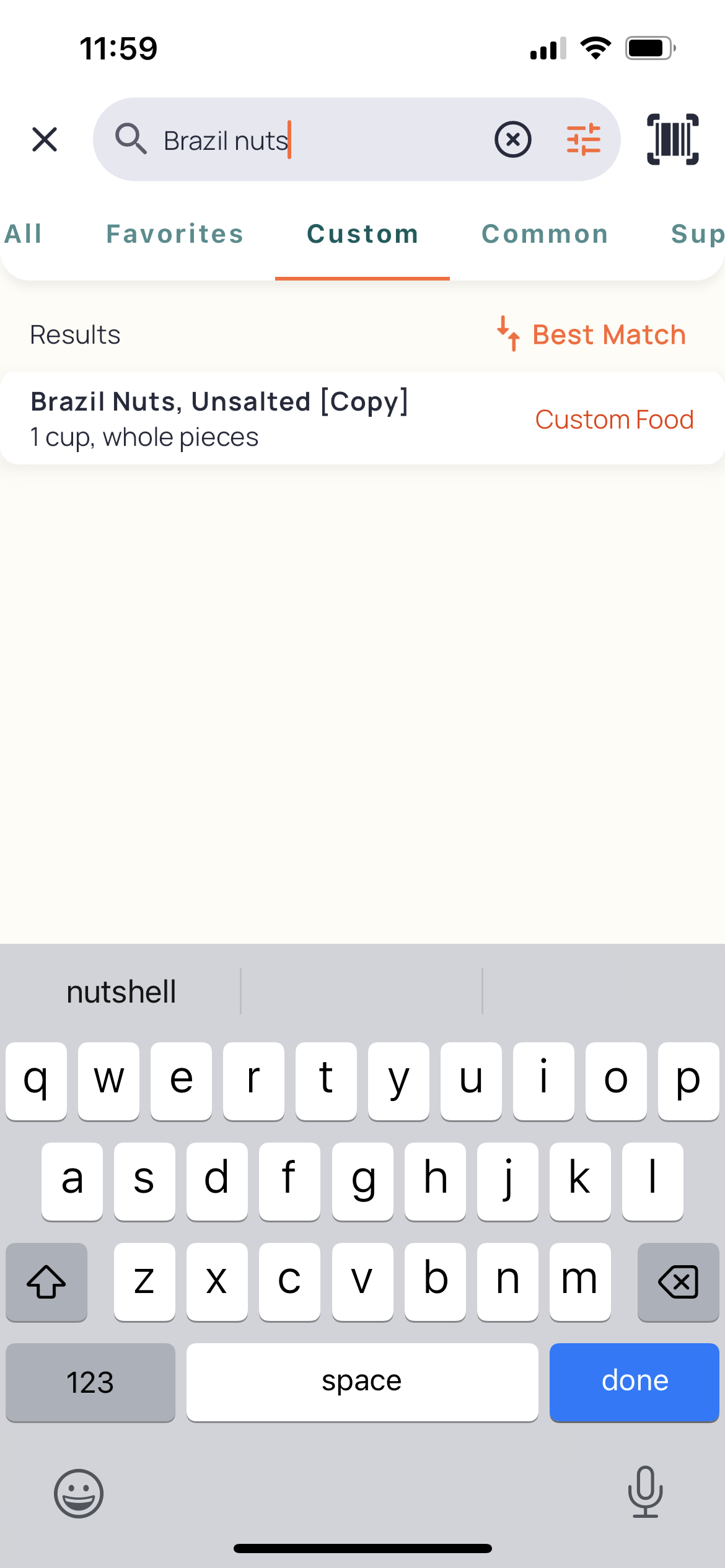 You can always come back and edit this custom food through the 'Foods' tab.