Use the Foods tab to organize, edit, and review your custom foods and recipes. Here, you can also browse our database of foods and use the nutrient Oracle to search for foods high in certain nutrients.
Access the foods tab by tapping on the button labelled foods at the bottom of your screen: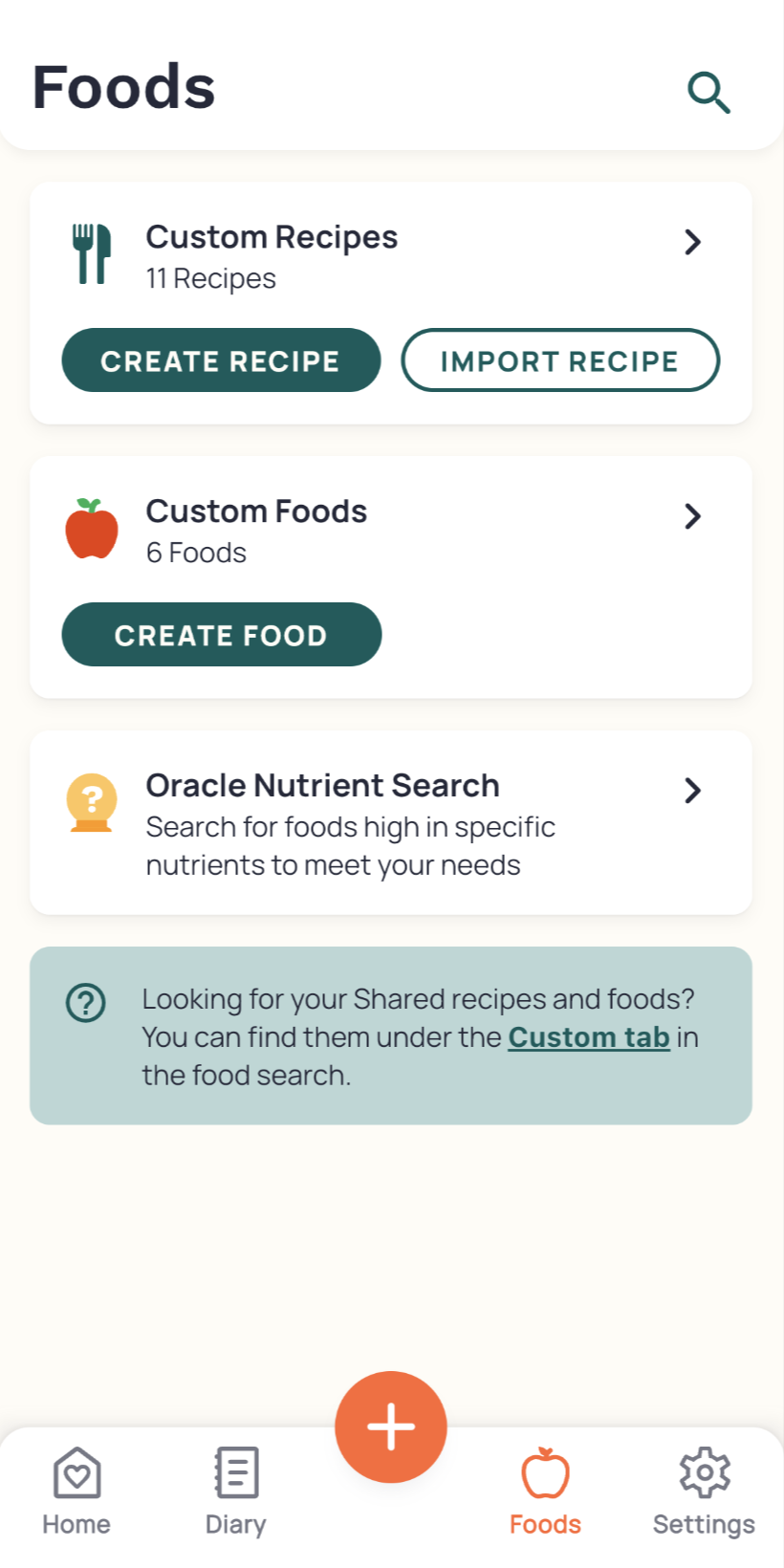 The foods tab contains your custom Foods and Recipes, to which you can add, edit, delete, retire, add to your diary or share with your friends.
Custom Recipes
Custom Recipes help group foods together in your diary. You might choose to create a custom recipe to easily add something you have made at home, a meal you ate at a restaurant, foods you commonly eat together, or even for your daily supplement or medication regimen.
Create a custom recipe by adding ingredients manually, or, try importing a recipe from a website, or pasting ingredient names directly into our importer.
Crono-hacks for power users:
Explode Recipe: Once you have added the recipe to your diary, swipe right to explode, and interact with ingredients as separate diary entries
Adjust Recipe: Once you have added the recipe to your diary, swipe right to adjust your recipe. Make an edit to this unique diary instance only, while retaining the original recipe for future use.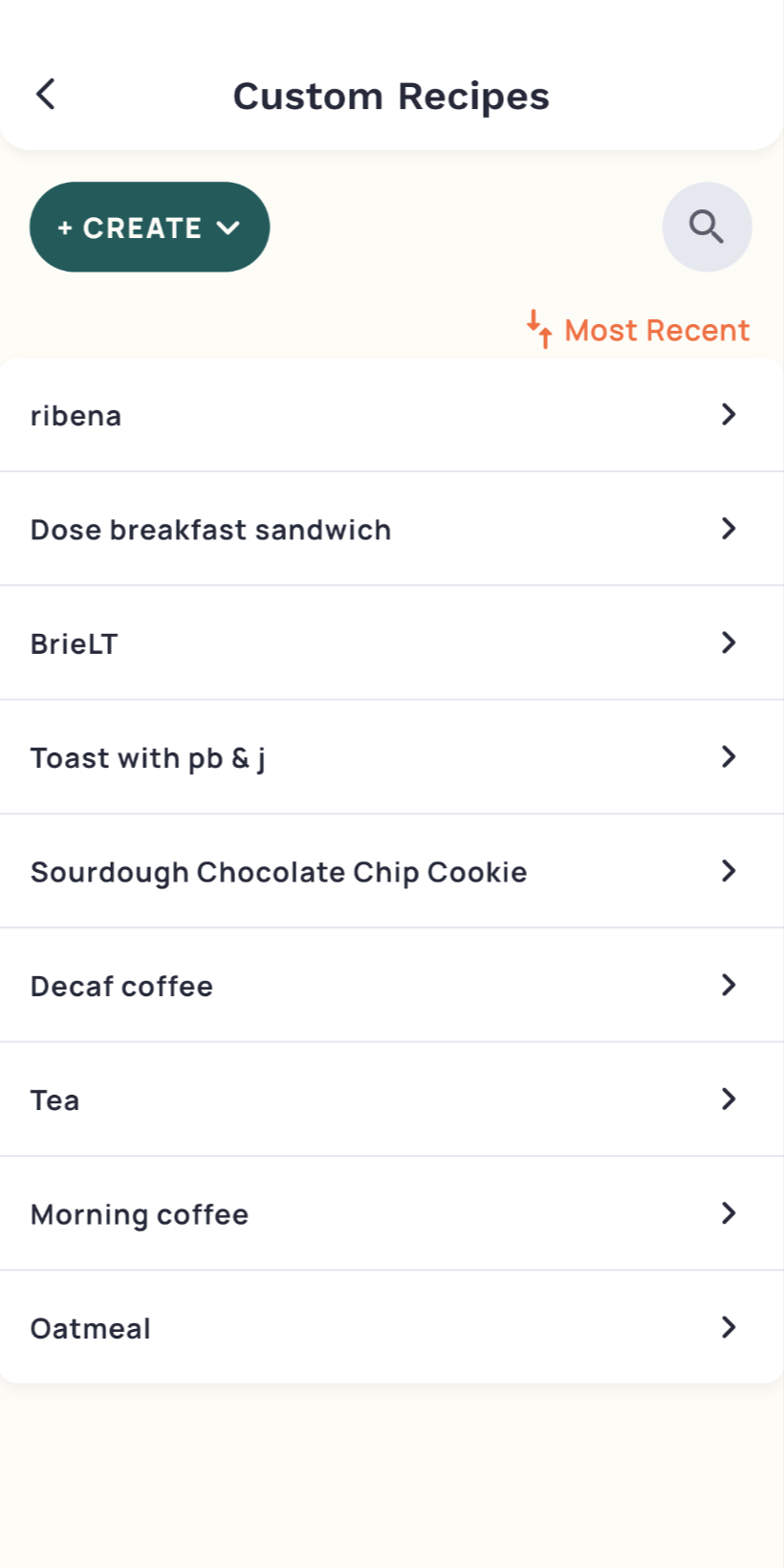 .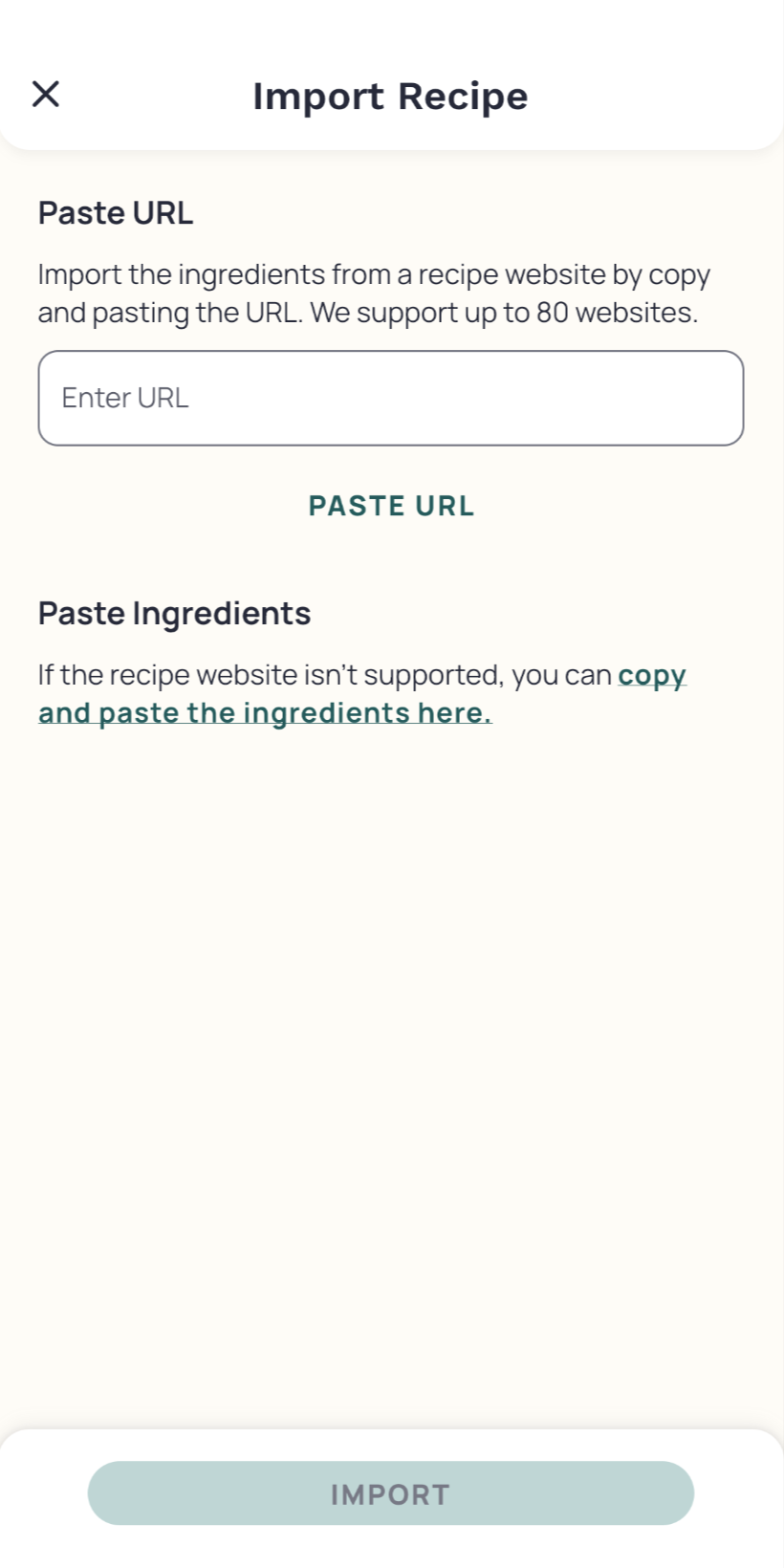 .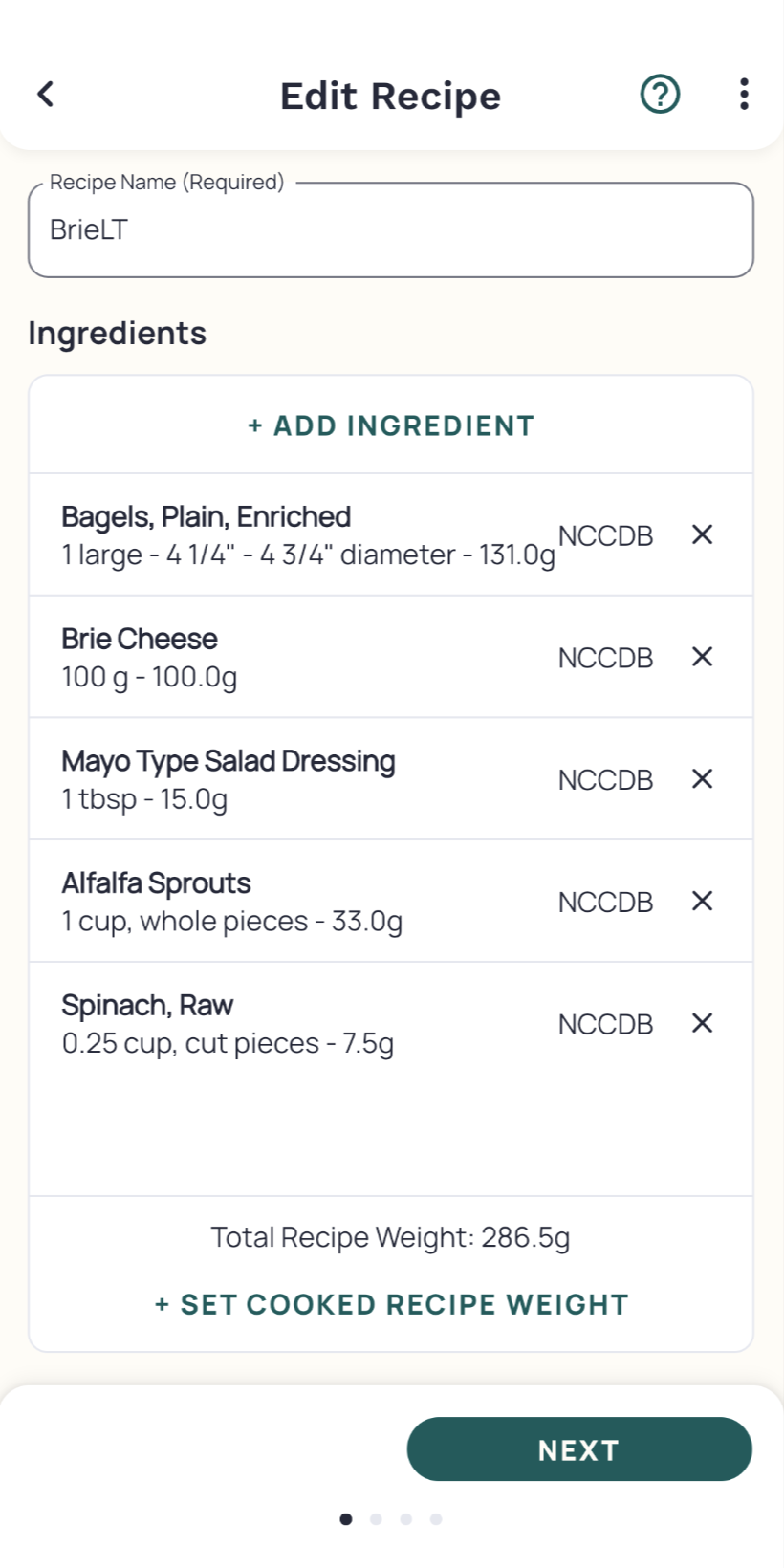 Custom Foods
Custom Foods are a good way to add nutrients for a food that is not included in one of our databases.
Create a custom food via the foods tab by adding nutrients manually. You can also create a custom food directly from the Barcode scanner if no associated barcode is found.
Note: If you can't find your food by scanning the barcode, try a text based search to see if you can find a generic option from one of our lab analysed databases. Often, these listings contain more complete and accurate data! Learn more about our data sources here.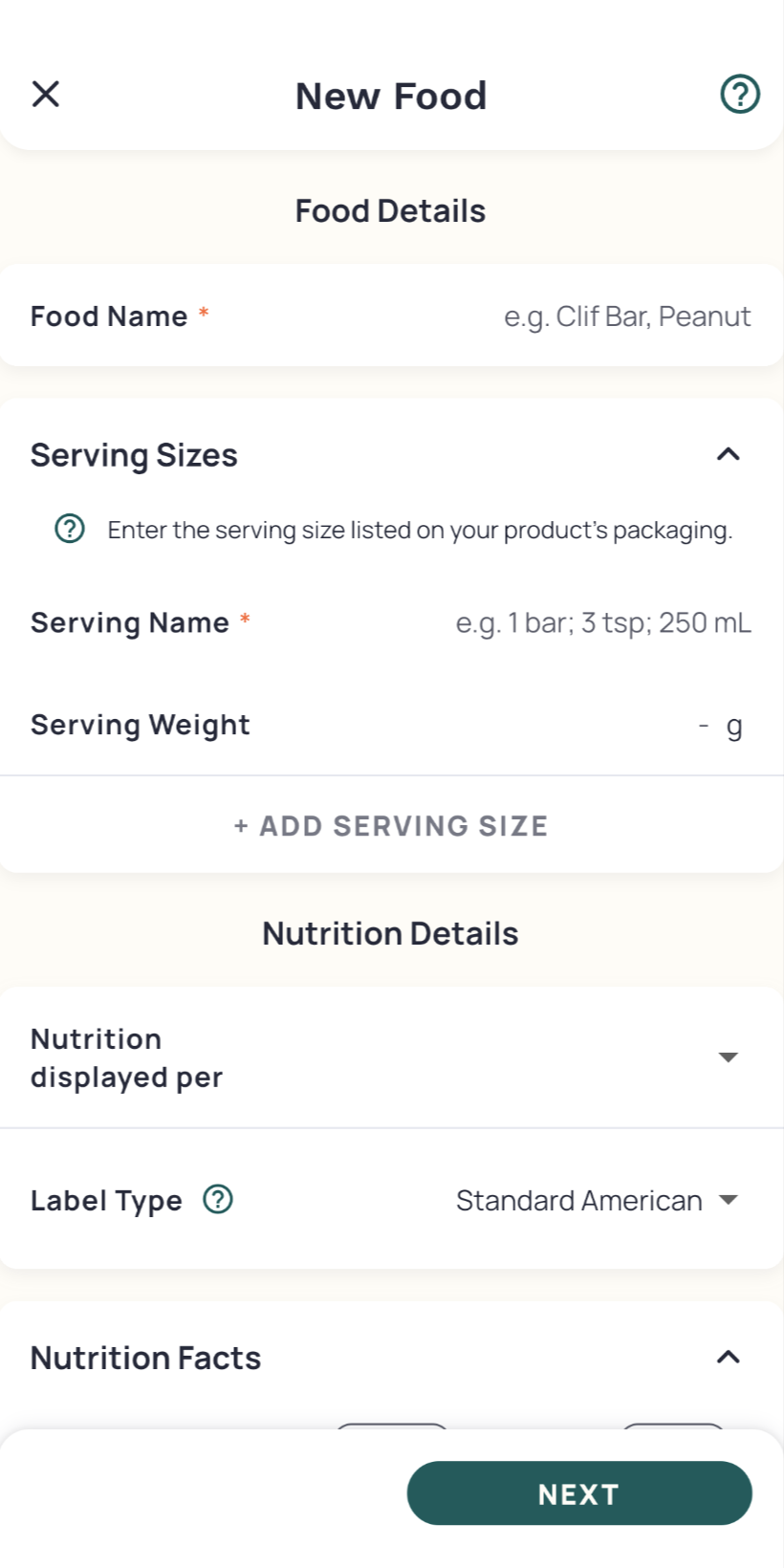 .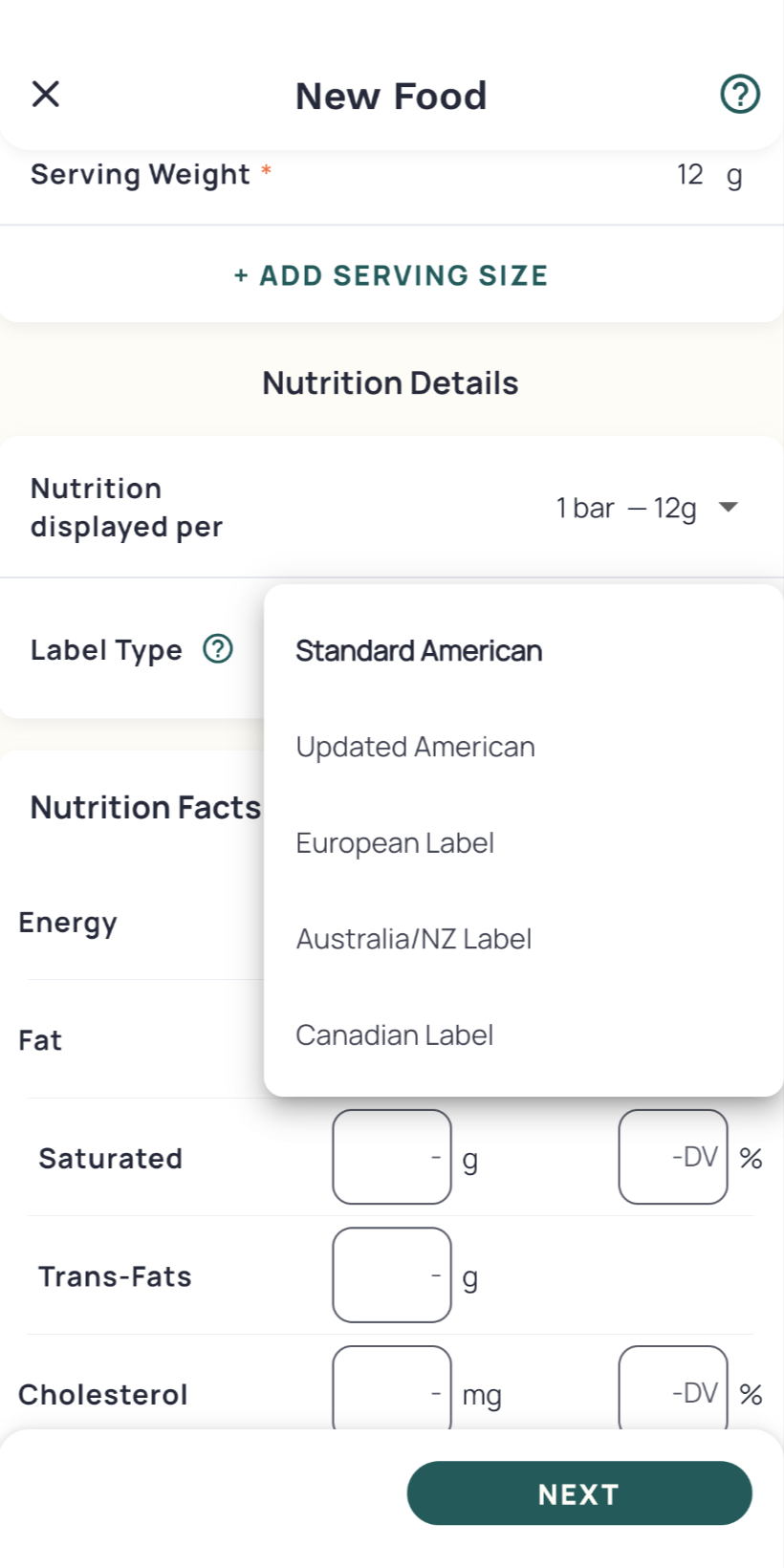 .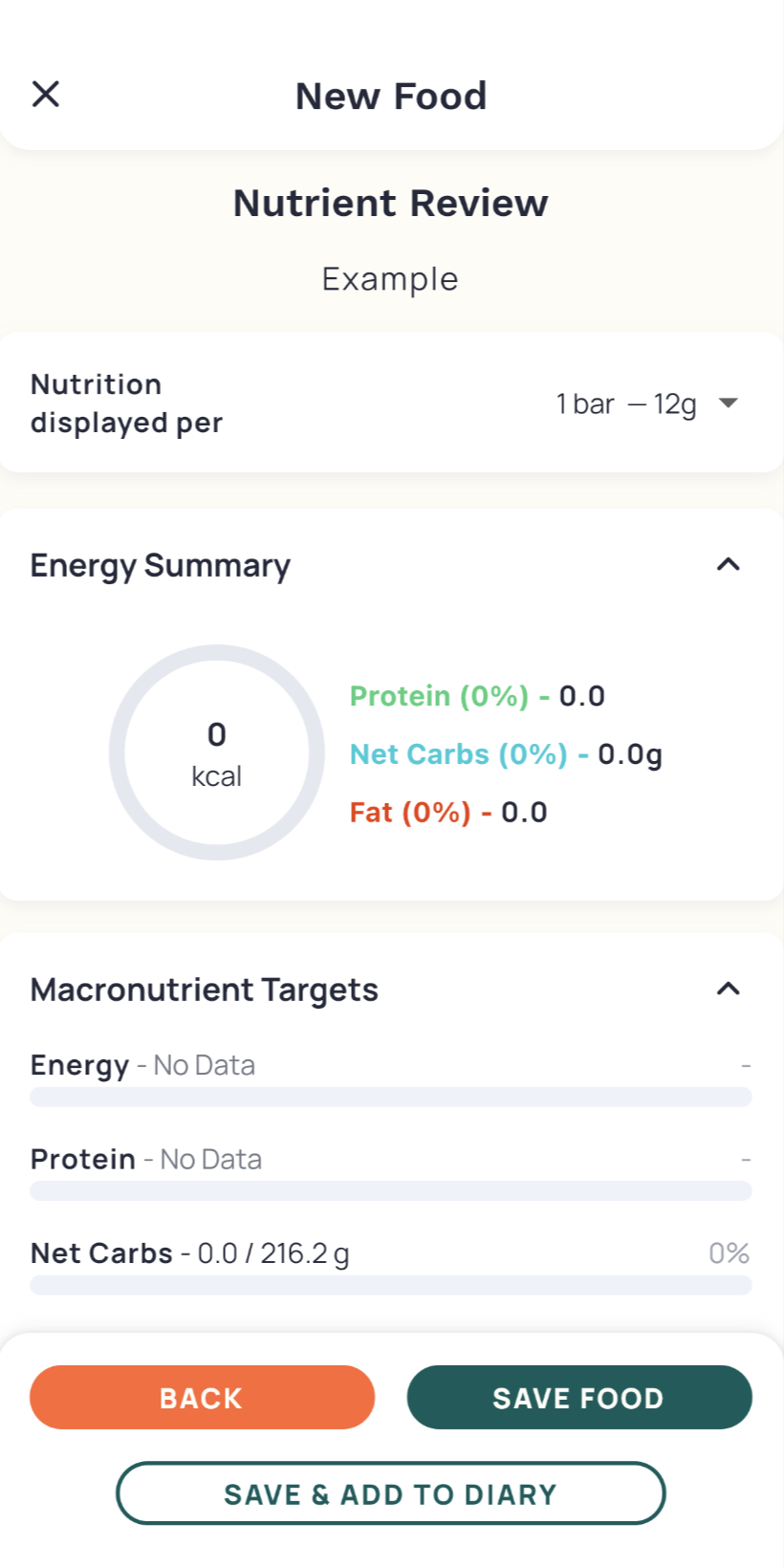 Custom Food and Recipe Actions
Once you have created a custom food or recipe you can:
Add your food or recipe to your diary - Once you have created your custom item, you'll be able to search for it in the food search. Crono-hack for Power Users: You can also simply add it to your diary directly from the Foods tab by swiping the list item to the right and tapping 'Add to Diary'.
Edit your food or recipe including past diary entries - Did you forget to include an ingredient? After editing the recipe, you can choose to apply the change to recipes in the past as well, so no worries if you messed up the first time!
Edit your food or recipe excluding past diary entries - Are you an experimental chef? Maybe finally found the perfect combination? Or maybe you changed up your daily supplement regimen? Edit your recipe and choose to apply the changes only to diary entries in the future. This will preserve your past diary entries.
Edit a copy - Edit a copy of your food or recipe if you have different versions of the same recipe you like to use! Make sure you edit the name as well so you can easily find it in your list.
Delete - Choose to delete a recipe if you want to delete all instances from your diary, as well as removing the item from your custom recipes list.
Retire - Retire a food or recipe to remove it from your Custom recipe list, but keep all your past diary entries of this food!

Crono-hack for Power Users: If you retire a food, you wont be able to get it back in your list easily; but if you go back to a past diary entry, select edit a copy to easily save a new version of the same food to your list

Share - Use the sharing functionality to easily allow your friends and family to add your custom food or recipe to their own diary. Once you have enabled sharing, your friend will be able to view and use all your recipes in the 'custom' tab in their food search screen
Scan - Crono-hack for Power Users: If you use the Website version of Cronometer, add a unique barcode number to your food or recipe. This way, you can just scan it using your mobile app to quickly find it and add it to your diary.
Search Foods
Use the search icon in the top right corner to search all foods in Cronometer's database, including lab analysed foods, branded foods, Restaurant items, your own custom foods and recipes, and custom foods and recipes shared to you by your friends or professionals.