Imports
Weight
Body Fat
Sleep
General Activity
Exercise
Blood Pressure
Heart Rate
Body Temperature
Pulse Wave Velocity
Backfill/ Force Sync
You can backfill data from Withings to Cronometer using the Force sync option in Settings > Devices > Withings after you have connected Withings to your account.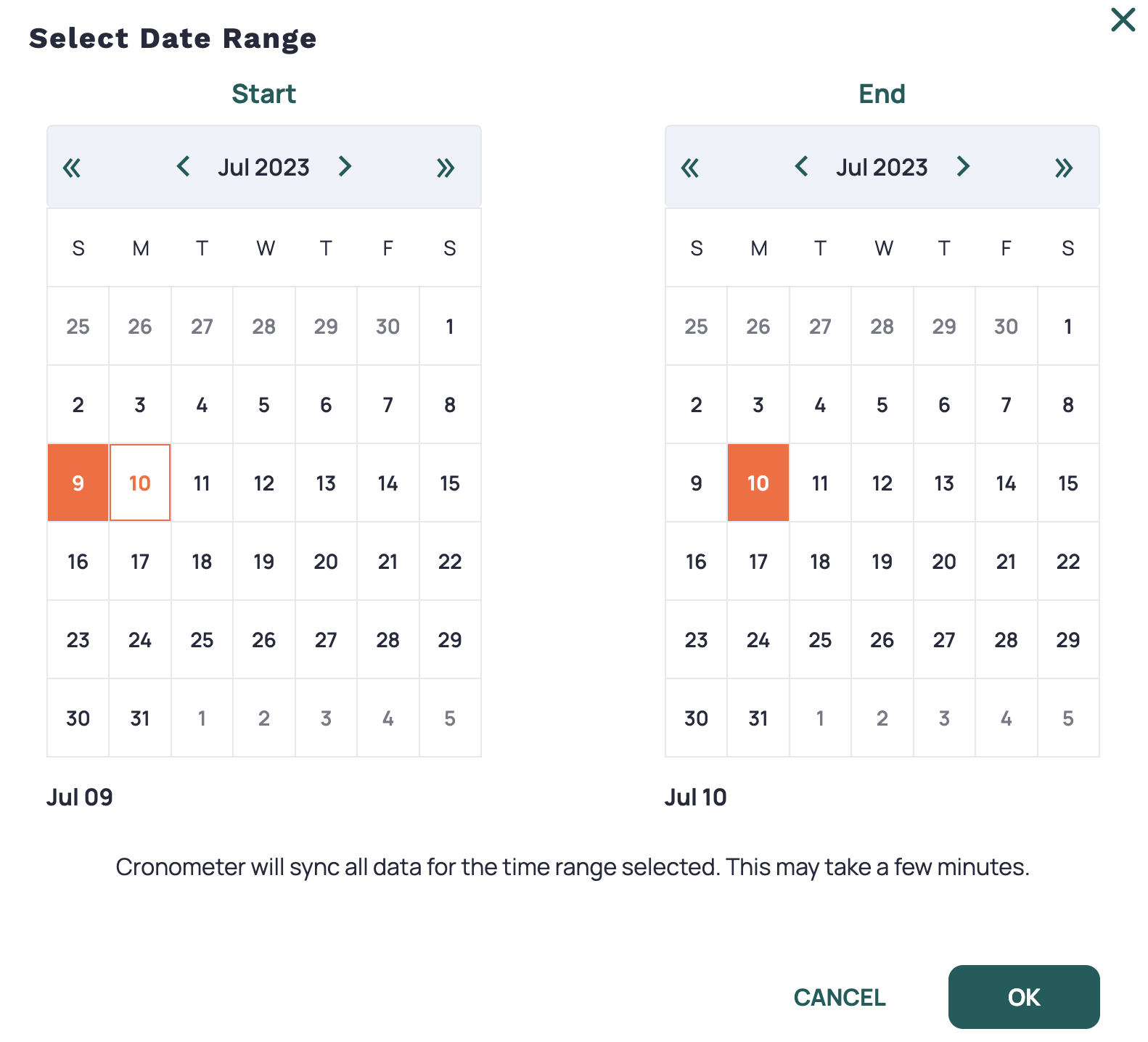 Troubleshooting
Connection Issues
Try unlinking and Relinking your Withings account from Cronometer
Login to your Withings account at app.withings.com
Click your profile in the top right corner
Scroll down to select 'Settings'
Select 'Manage my partners'
'Cronometer' will appear on the next page. Click disconnection > disconnect
Then reconnect Withings via the settings > devices on your Cronometer account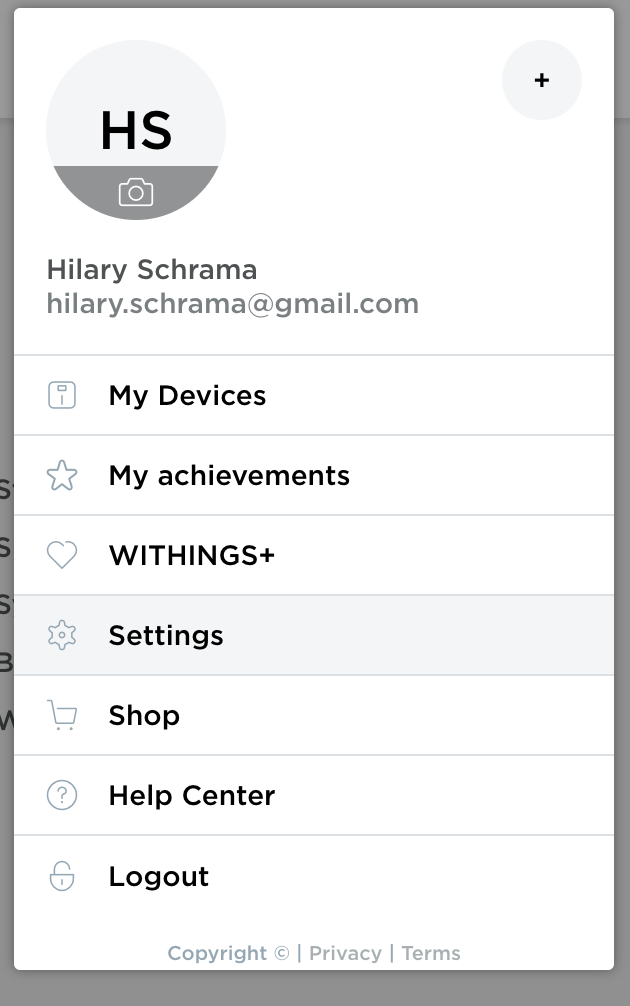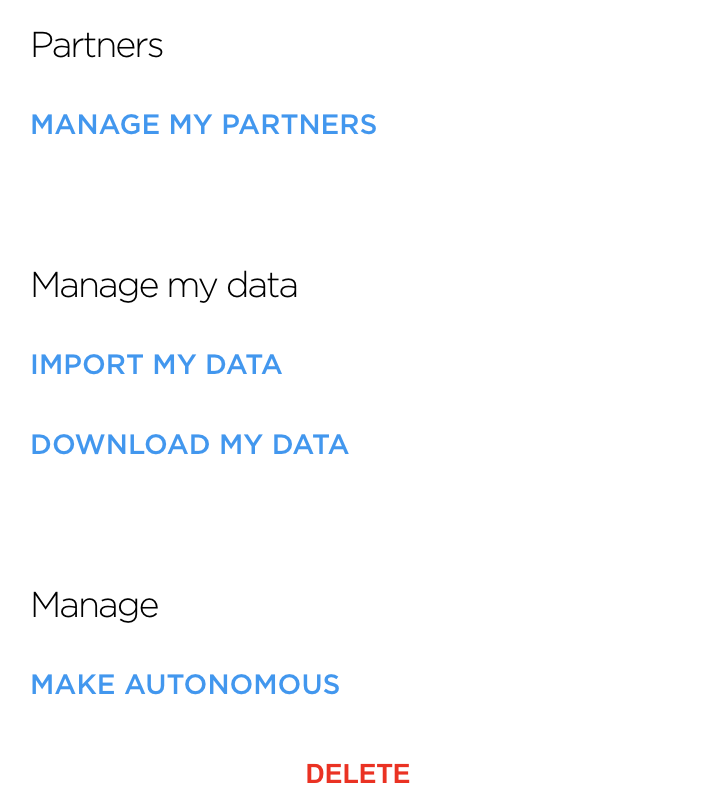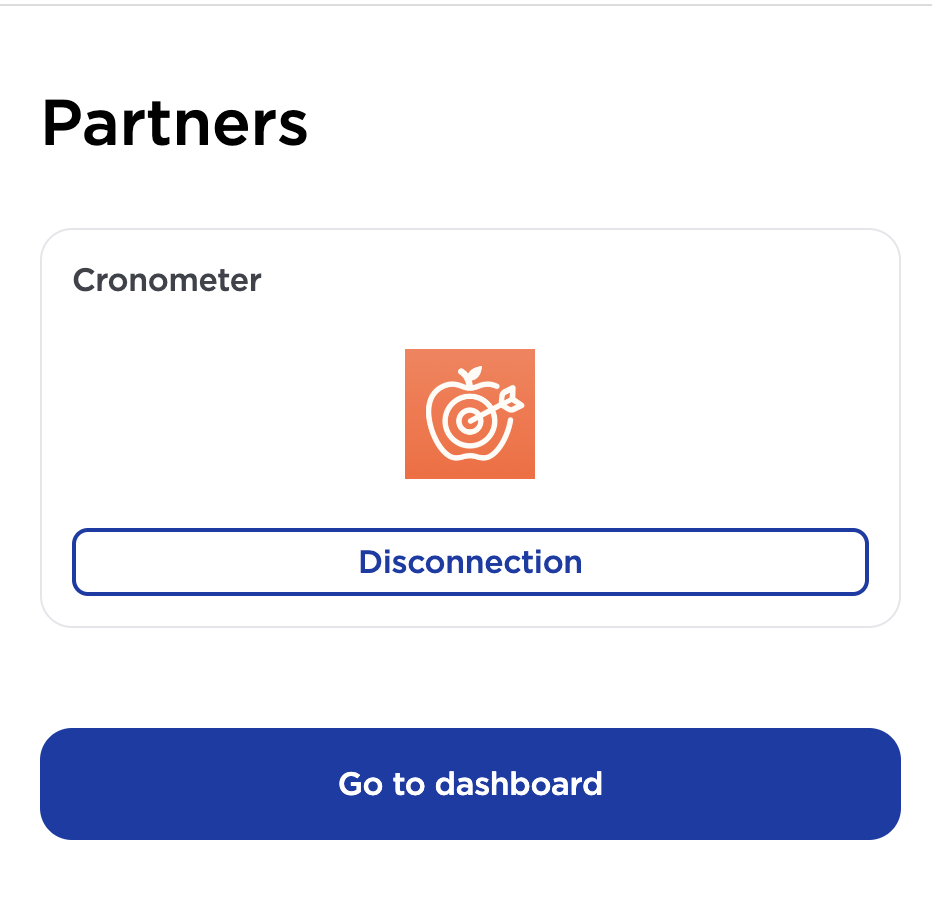 Double Counting/ Incorrect Data
Cronometer integrates with
Garmin
Oura
Fitbit
Strava
Withings
Whoop
Polar
Dexcom
Ketomojo
Biosense
Suunto
Qardio
Apple Health
Google Fit
Samsung Health.
Please ensure you are only importing data from one device integration. If you have more than one of these integrations connected you may see incorrect values imported into your diary.
Please also note, if you are importing data from an unsupported integration into one of our supported integrations, we cannot guarantee that the dat will be imported without error.