Gold subscribers can organize their diary into different meals. This is done by turning on the Diary Groups in the Display section of the Settings tab. This will add labeled sections to your diary; you can customize the labels for your needs.
Diary groups are only available to Gold subscribers. Learn more about Gold subscriptions.
In the Diary tab, tapping group header will select that group. If you add a new diary entry while a group is active, it will automatically be placed in that group. If you don't have a group selected, the first group is always the default.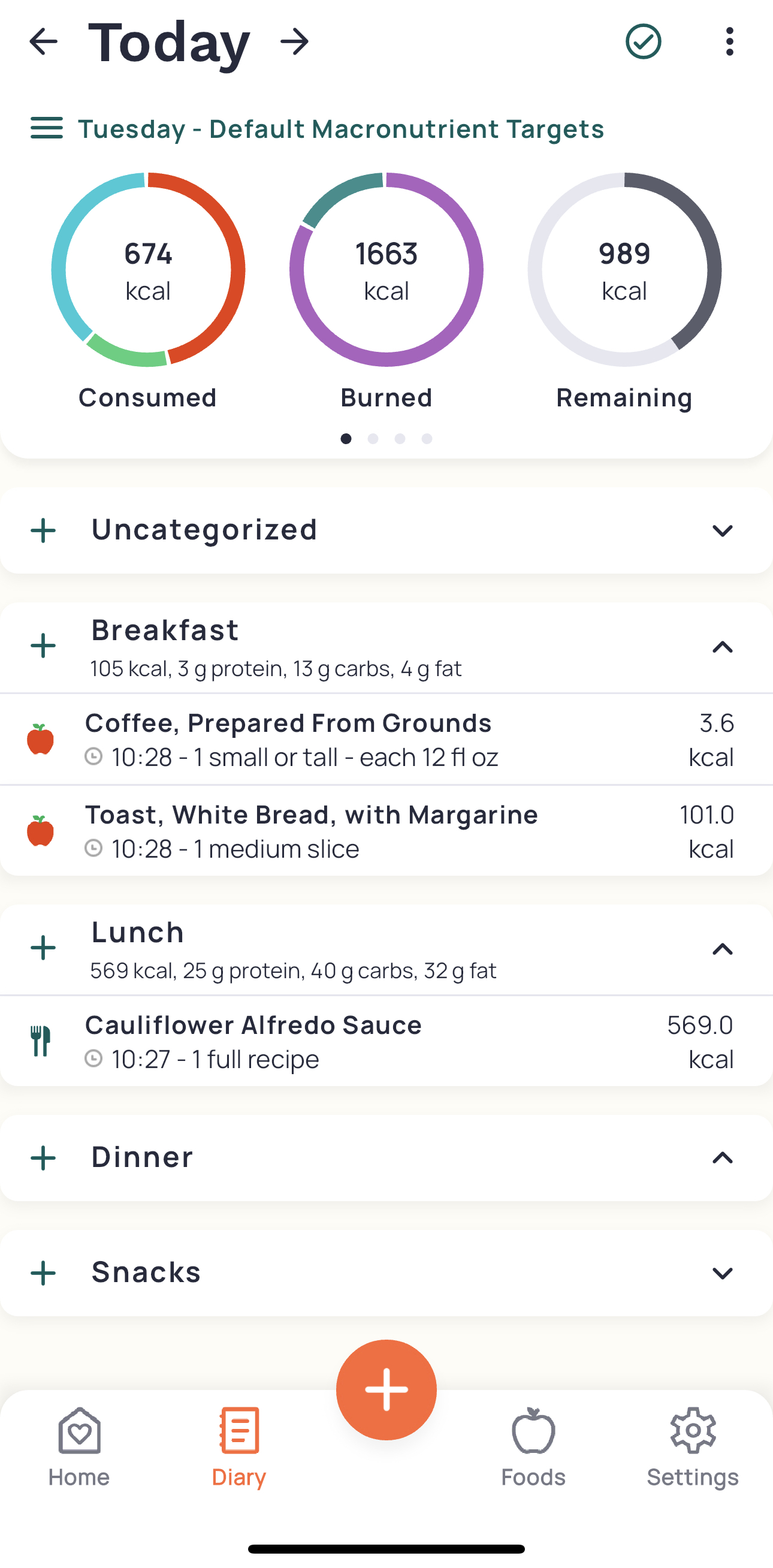 Tapping on a group header will select the group; after tapping the header any item you enter will go into that group.
Tap the green + next to a group to add items directly to that group. You can customize a shortcut for each diary group or show the following 4 options when you tap the green +: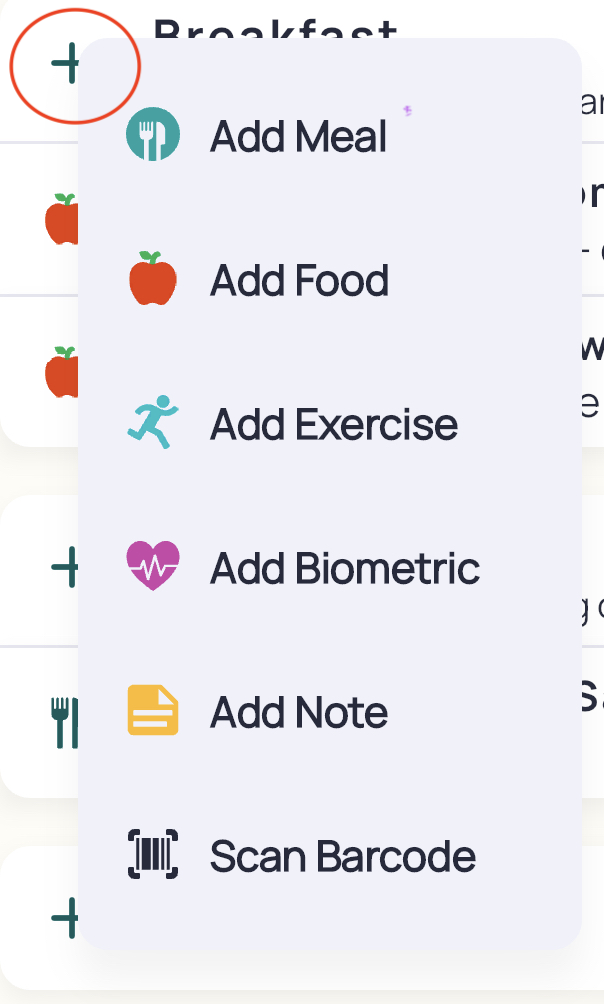 To customize the shortcut for each diary group, swipe the diary group to the right and select 'Edit Group Quick Add Default'. Then select the shortcut you'd like to use, or return to displaying all four options when you tap the green + next to that diary group. You can also edit these settings from the Diary Settings menu.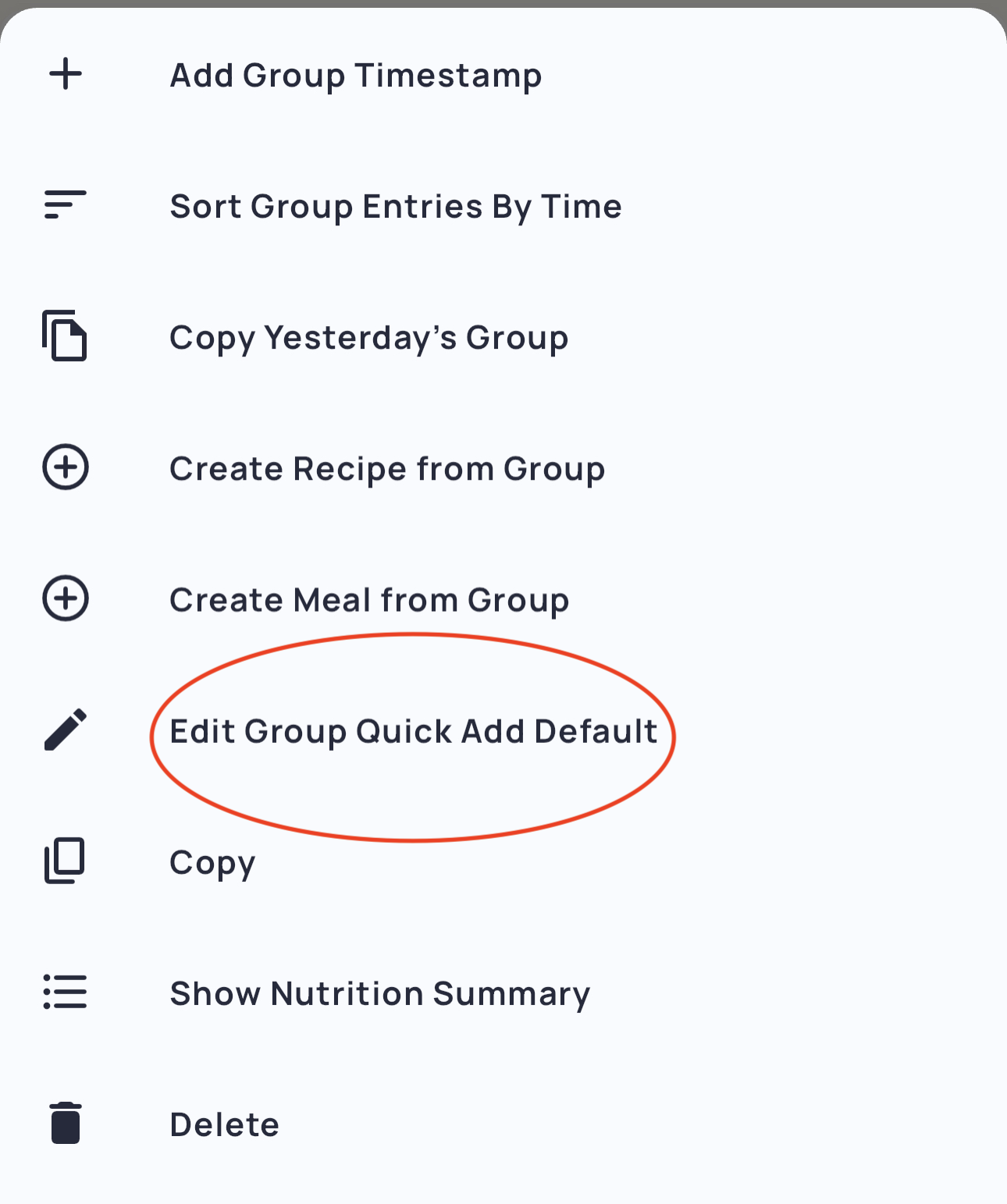 Swiping the group header to the right will also provide you with more options. This is useful, for example, if you want to see just the nutrition breakdown for a particular group.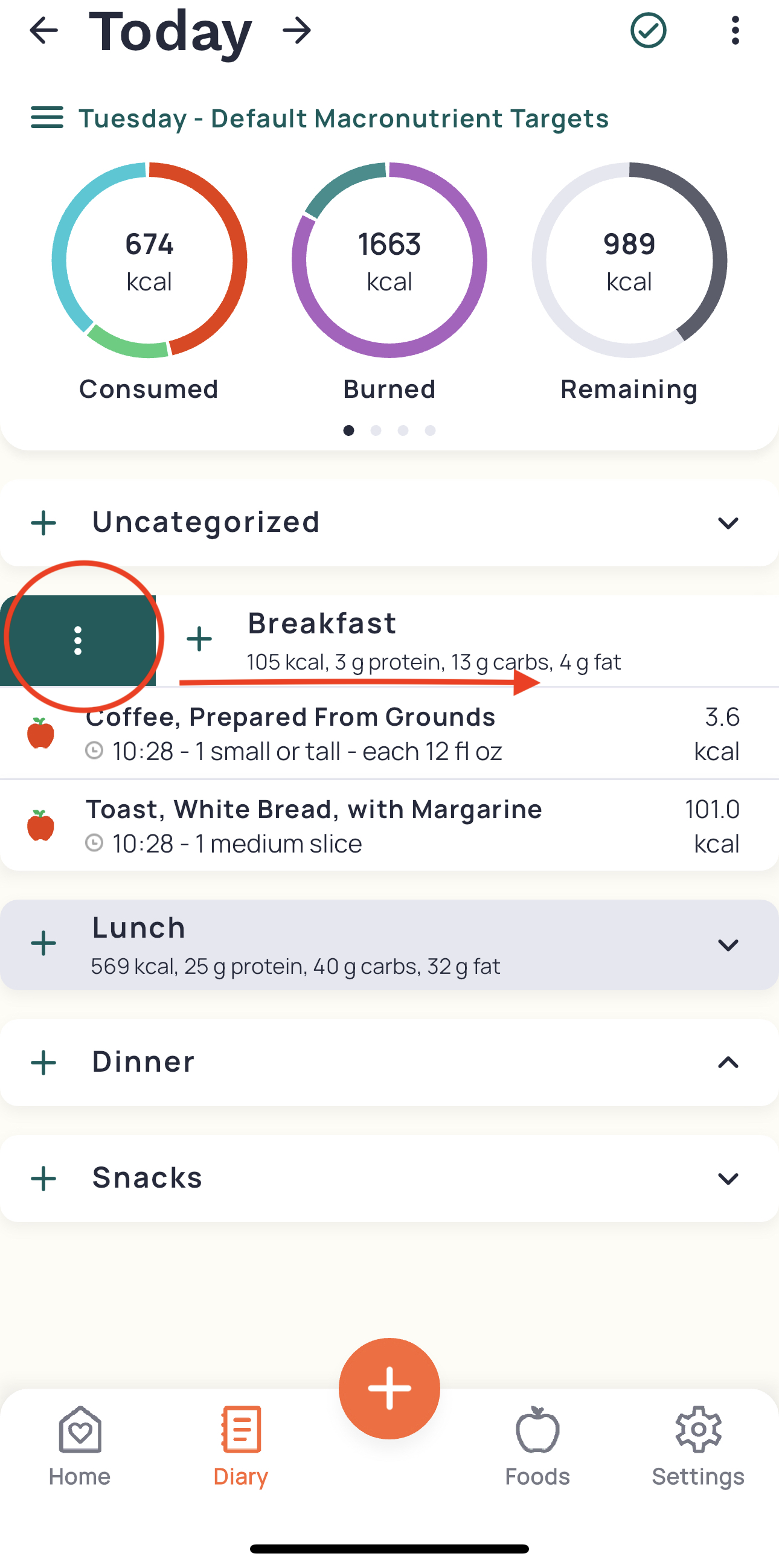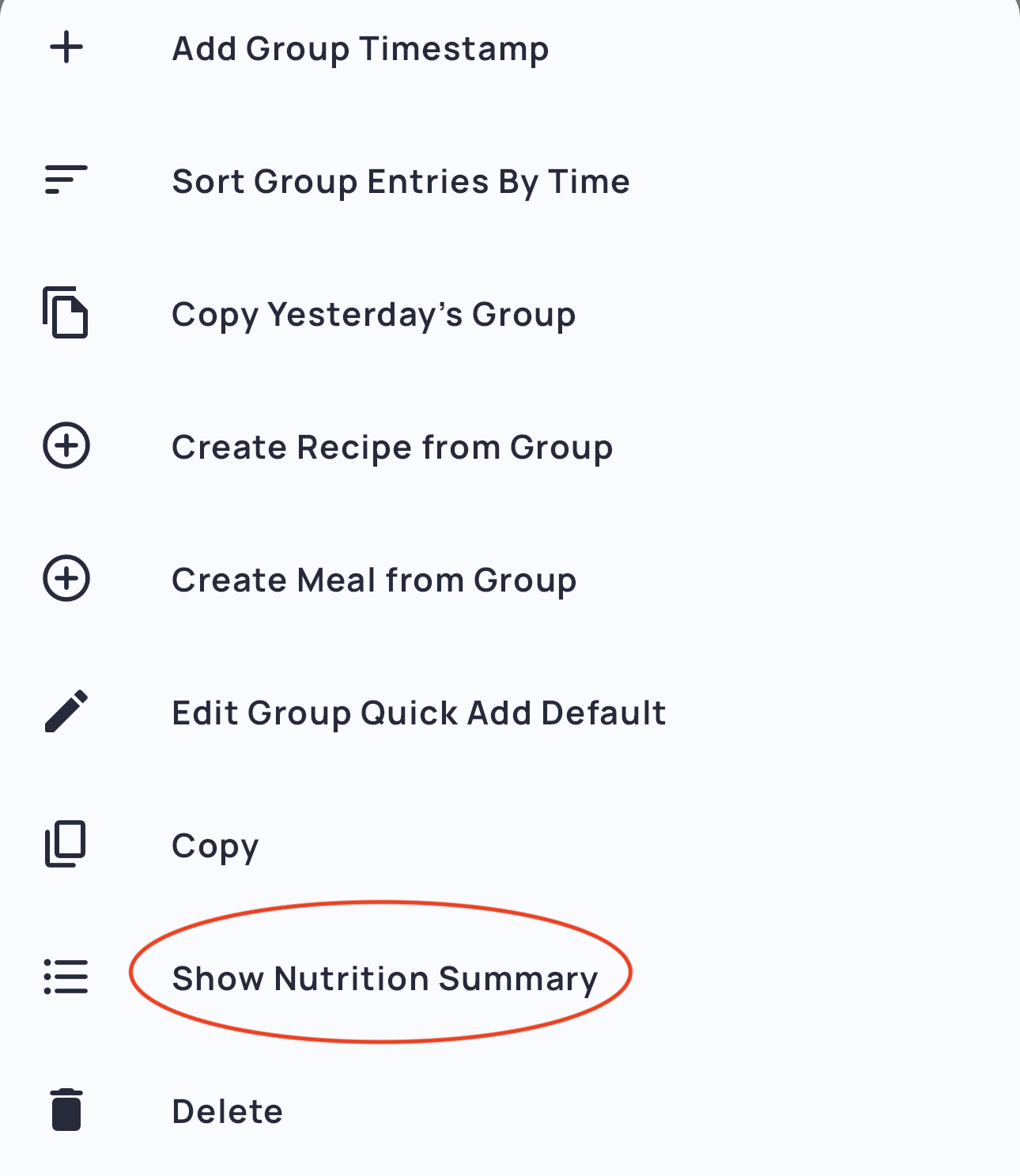 Create Recipe from group
Use this option to bring you to the recipe editor pre-populated with the group's food items. This will not change those items in your diary to a recipe but will save a recipe of those items for future use.
Copy
Copy The entire Group. Paste these by selecting the three dots in the top right corner of your chosen day/group and selecting Paste.
Show Nutrition Summary
Shows you the Nutrition Breakdown for that Diary Group.
Delete All
Delete all of the items in the selected group.
Learn how to use diary groups in the Web version of Cronometer