Gold users have access to the Diary Groups feature. Use this feature to help organize your Diary.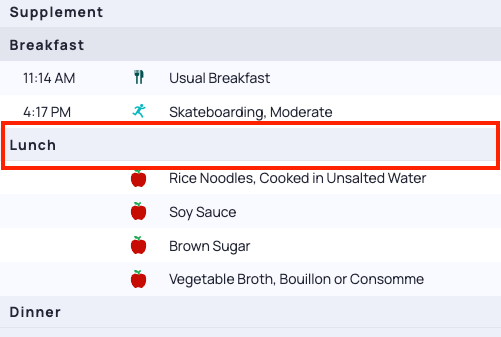 To turn on Diary groups and manage your preferences, go to Settings > Display. Toggle ON Show Diary Groups.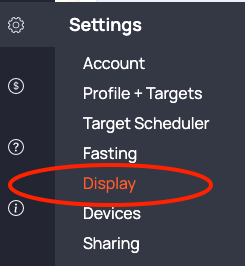 Tick the box beside each category you would like to see in your diary. Edit the text to rename your diary groups.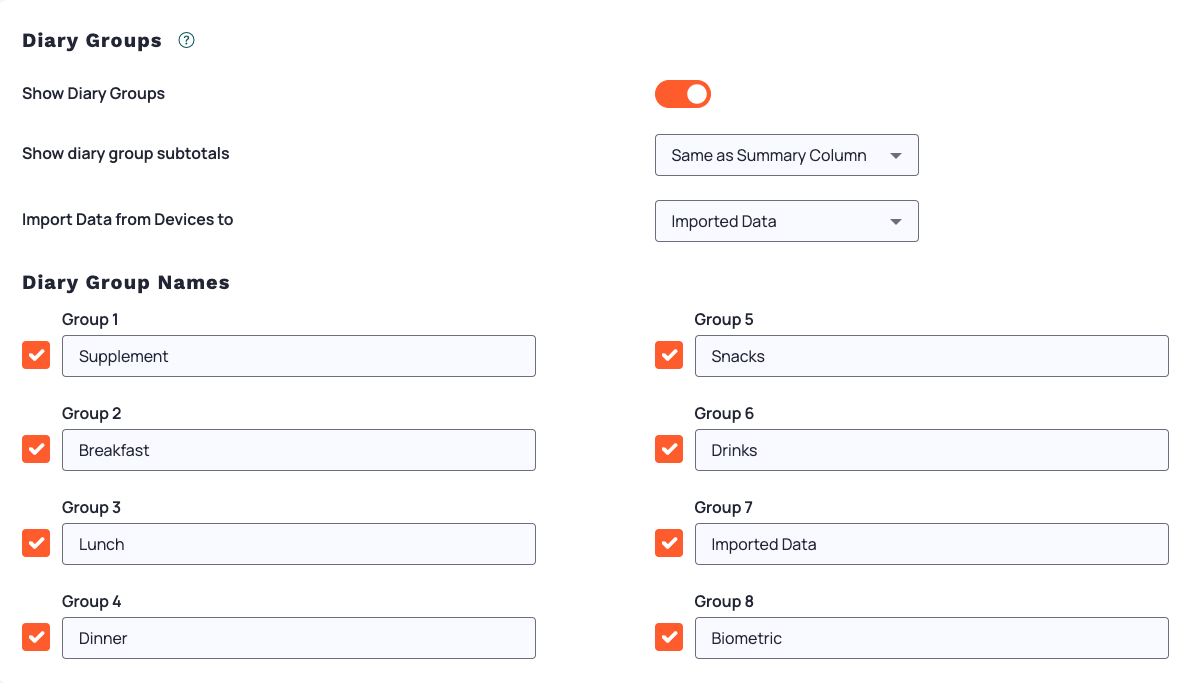 Using Diary Groups in your Diary
If you add a new diary entry while a group is active, it will automatically be placed in that group. If you don't have a group selected, the first group is always the default.

Clicking on a group header will select all the items in that group. This is useful, for example, if you want to see the nutrition breakdown for a particular group. You can also select the group header to select all items in a group at once to copy or delete all items in the group.
If you want to move an entry to a different group you can just drag and drop the item.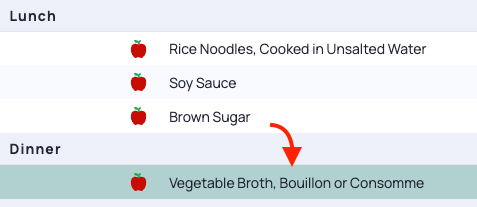 Diary Group Right-Click Menu
Right-clicking on the group header will also provide you with more options.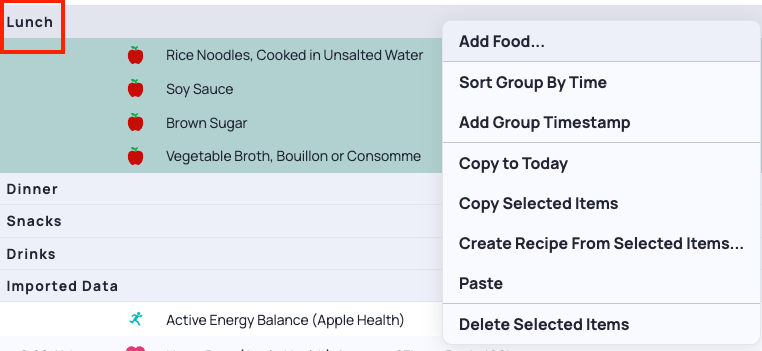 Choose Add Food as a shortcut to add a food into that specific diary group.
Choose Sort Group by time to sort only that diary group by your time-stamped entries.
Choose Paste to Paste copied items in the selected group