Use notes to keep track of anything extra you may want to add to your diary that does not fall under the realm of foods, exercises or biometrics. You can include photos in your notes and also categorize them into diary groups and/or mark with a timestamp.
To add a note to your diary, click the Add Note button.

Type your note in the text box provided. If the box is not large enough you can adjust the size by dragging the bottom right corner of the box.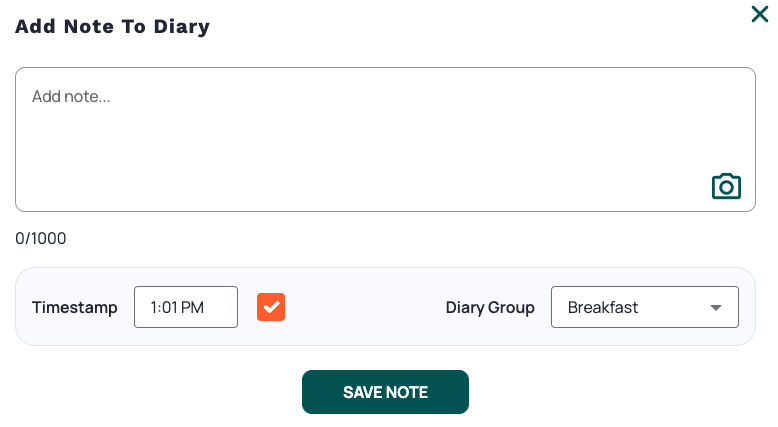 Add Photo
You can add a photo to your note by selecting the camera icon in the bottom right corner and choosing an image from those saved to your computer. You can see if your note in your diary has a photo if there is a photo icon next to it.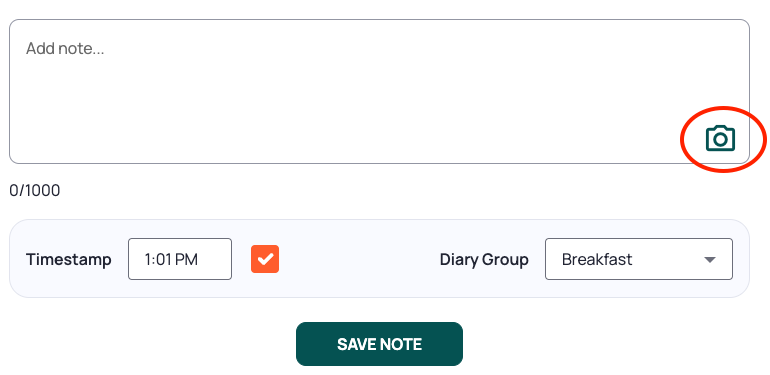 Remember to set your timestamp and diary group if applicable. These options are available to Gold users only.
Select Save Note when you are finished.