Your Dashboard is a great reference point to find long term data, quick stats and visual data displays.
Here, you can view
Fasting
Your fasting widget will show a quick reference of how far into your fast you are, or see how long you have until your next fast! Easily Start, end or edit a fast! Learn more about how to use fasting in Cronometer here
Energy History Chart
Choose from the drop-down menu whether you would like to view Energy Burned, Consumed, Net, or Combined. You can also choose the date range you would like to view.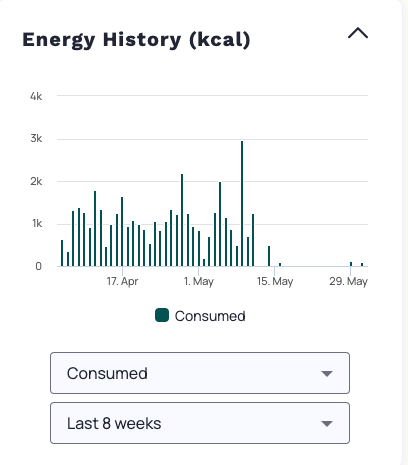 Weight Change
View at a glance the difference between the lowest and highest weights you have logged in your diary over a given period of time. You can change the date range by using the drop-down menu below the graph. Use the settings menu in the bottom right corner to show/hide your weight goal and toggle Zoom-to-fit.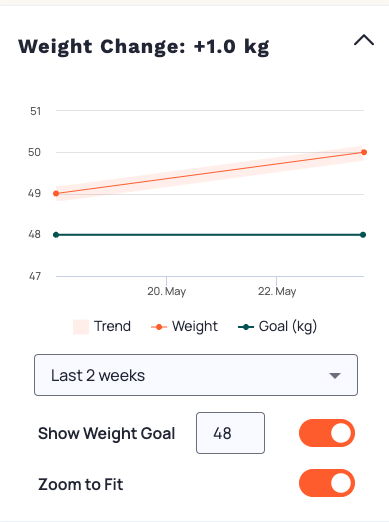 Streaks
You can view your current number of consecutive days logging an item to your diary here! Stay motivated and share your streaks with your friends! Learn more about how streaks work in Cronometer here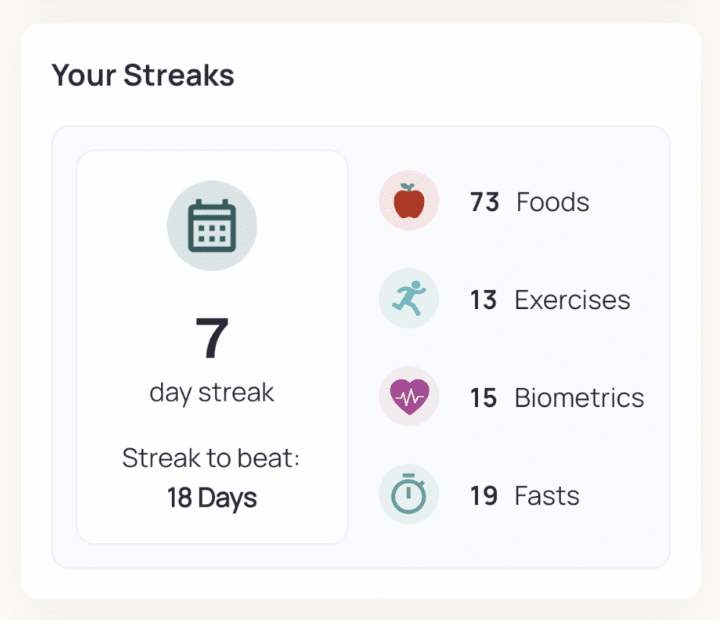 Display Settings
You can customize which elements to display or hide on your dashboard by going to More > Display