When you prepare a recipe, water lost during cooking may cause the weight of your final recipe to be different than the sum of the ingredients you added in Cronometer. Set a cooked recipe weight to accurately log your portions in your diary.
After cooking, weigh your recipe
Open Advanced Settings
Click 'Set Cooked Recipe Weight' to enter in the actual weight of your recipe.
This will open a dialog where you can enter or edit the cooked weight. Click Save.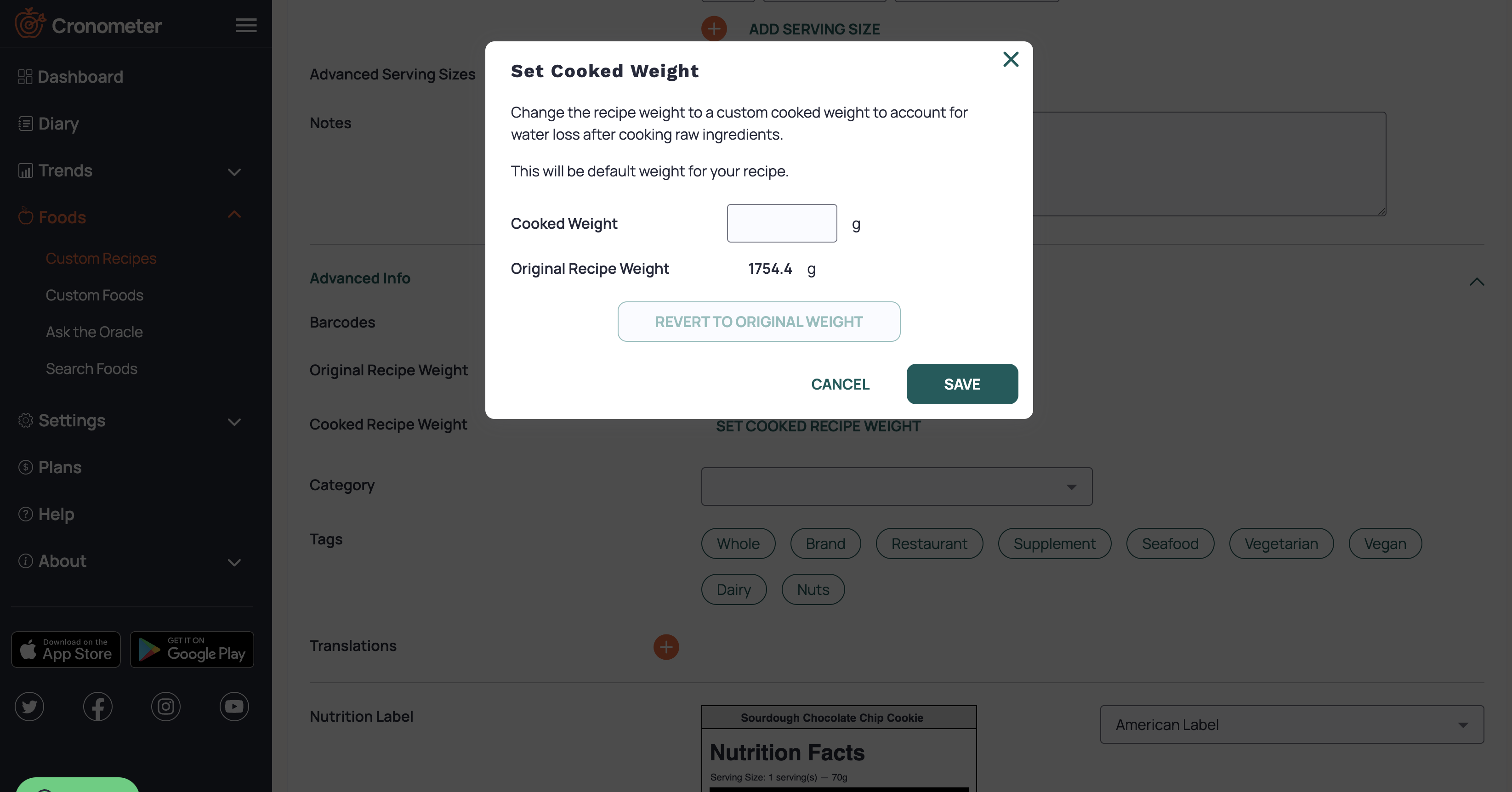 You will now see the original recipe weight for your reference, as well as the cooked weight you entered for your recipe.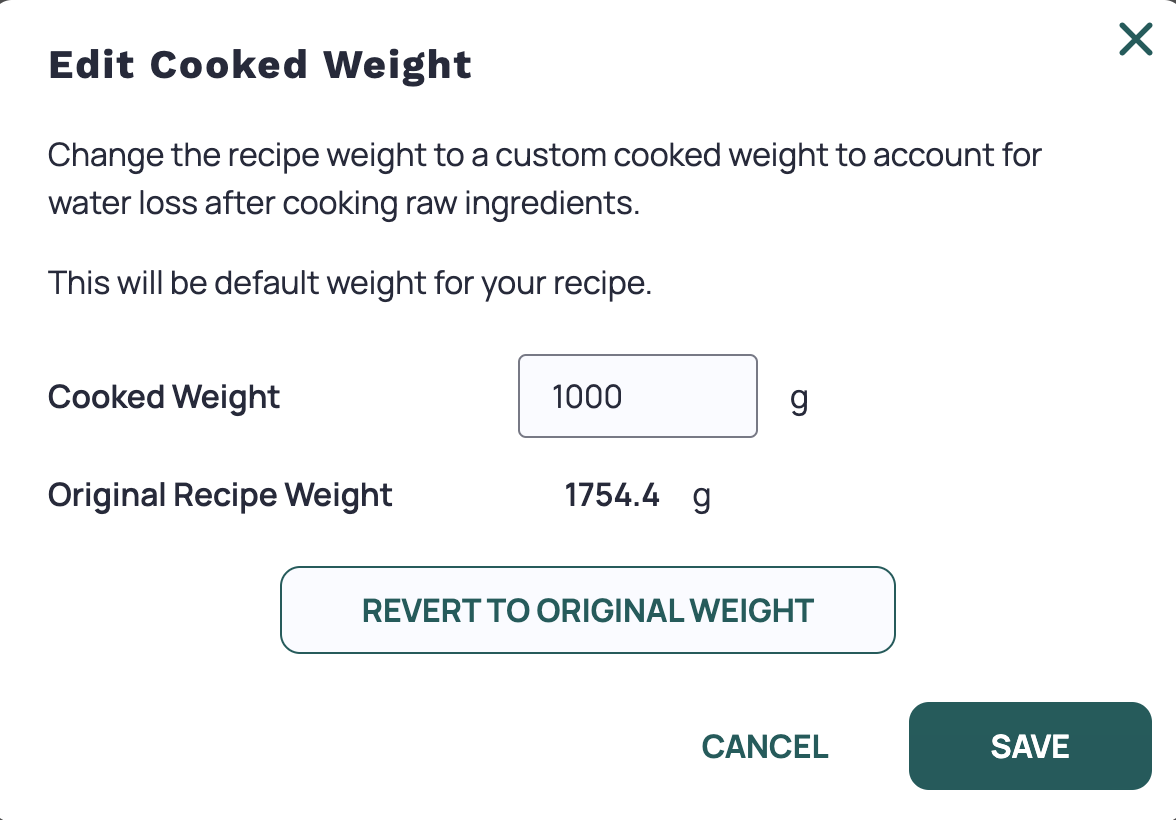 This will update the weight of serving based recipes and add a cooked recipe weight to your list of serving size options when adding your recipe to your diary. You can also weigh any portion of your recipe and enter it in grams (g) and the nutrients will reflect your portion.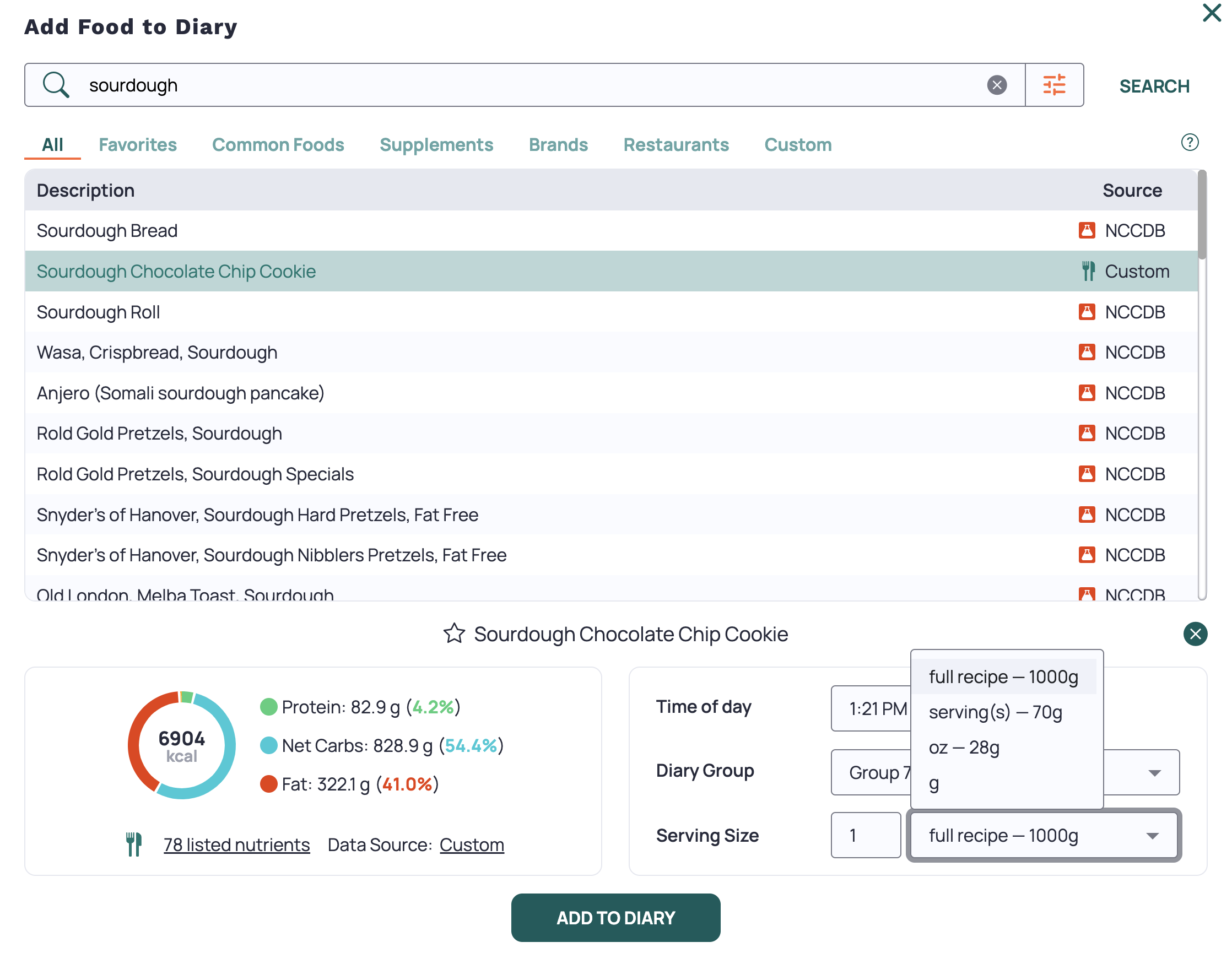 Much of the weight change is due to water lost during the cooking process, so the difference in weight is subtracted from the water in your recipe. No changes are made to the other nutrients in your recipe and the good news is they will scale appropriately to your serving size so you don't have to worry about under- or over-estimating your energy and macros.
Edit or Remove the Cooked Recipe Weight
Click the orange 'Edit Cooked Recipe Weight' button to edit or remove the cooked recipe weight.
Enter in a new value to replace the old cooked weight and click save.
To remove the cooked weight you previously used, click the orange 'Revert to Original Weight' button and confirm that you want to revert to the original weight.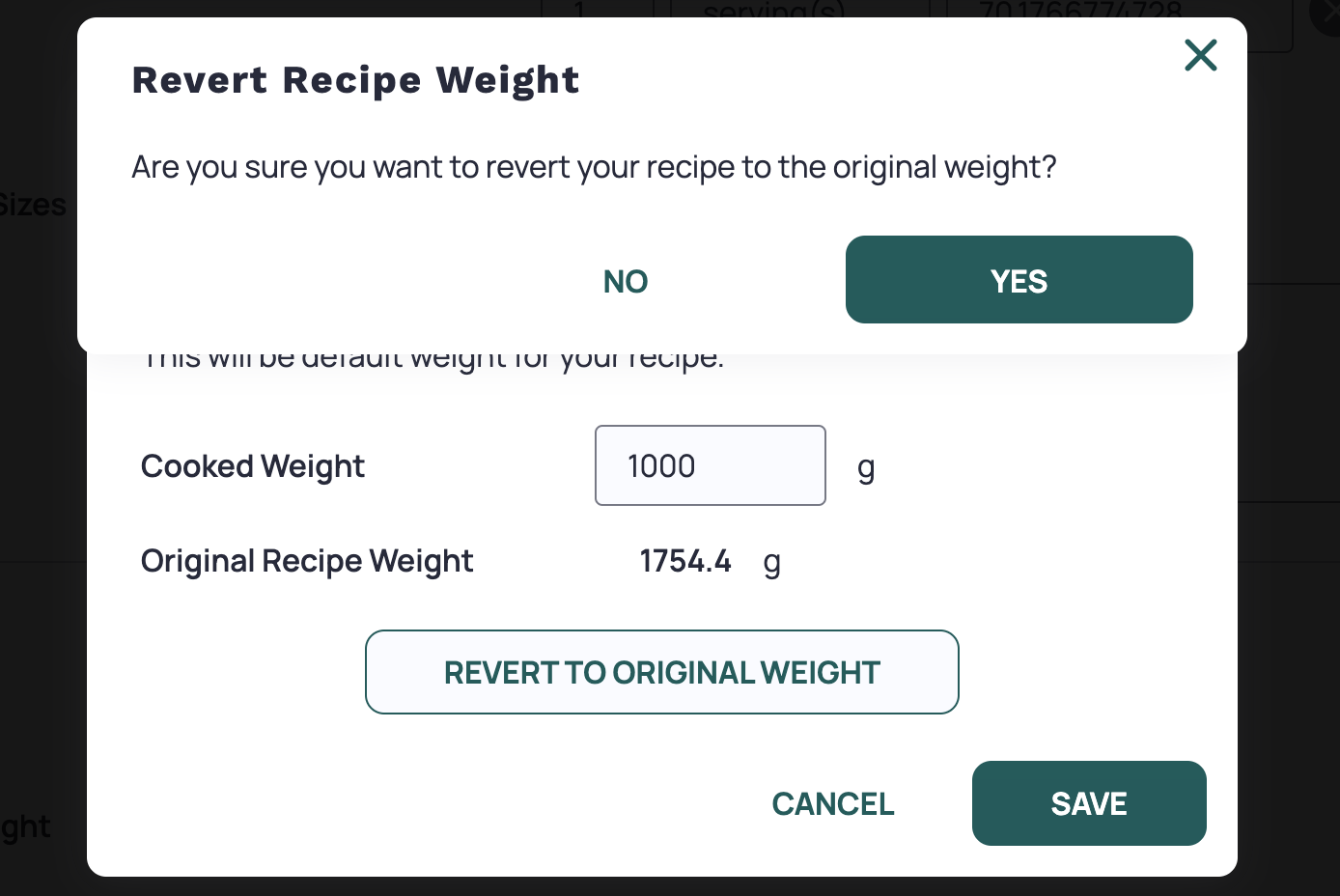 Learn how to set a cooked recipe weight on mobile.