Add a fasting period in order to track time spent fasting, and be able to plot it on charts.
To start a fast, first enable fasting in your Settings tab: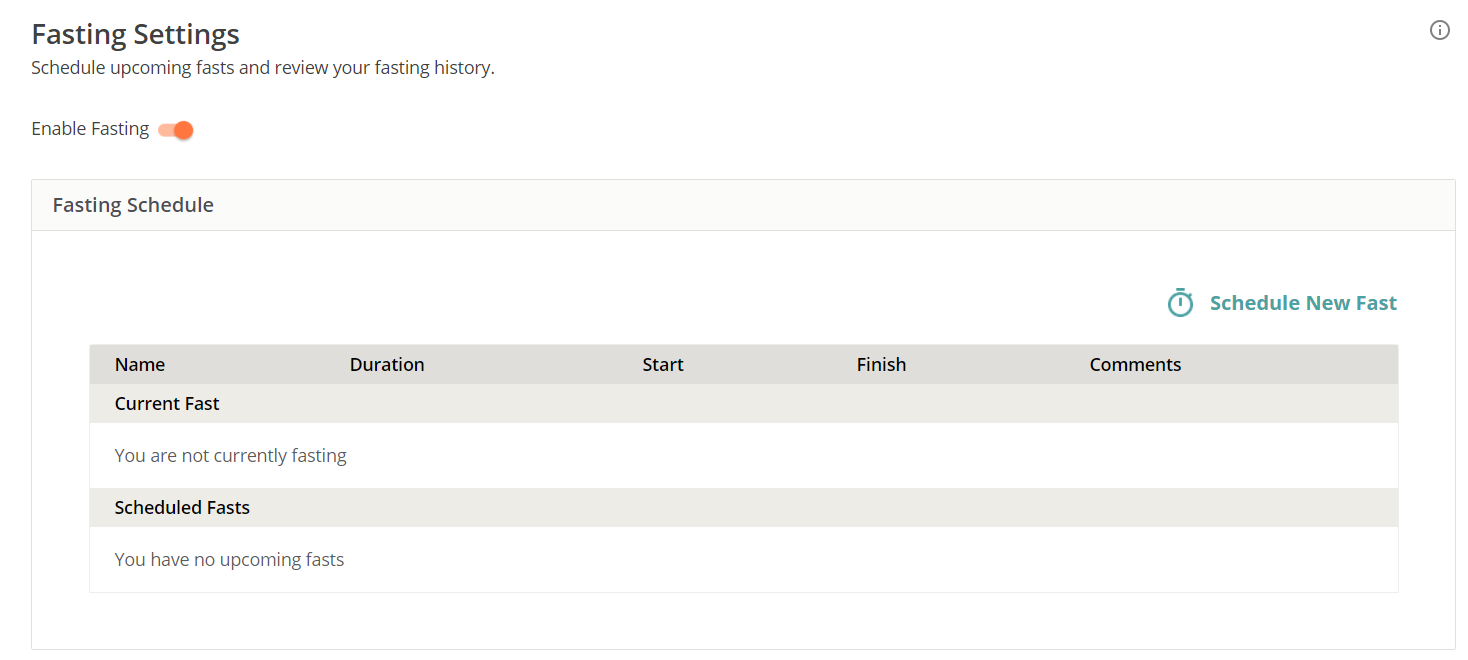 Once you have enabled fasting you can begin scheduling future fasts within this settings tab, or simply add fasts on-the-fly in your diary screen.
Schedule a New Fast
Go to Settings > Fasting
Click Schedule New Fast in the top right corner
Enter the details of your fast in the popup which will appear

Enter a name for your fast
Enter a duration (number of hours)
Make sure you choose whether or not you would like this to repeat
Choose the start date of your fast. The end date will adjust based on the duration of your fast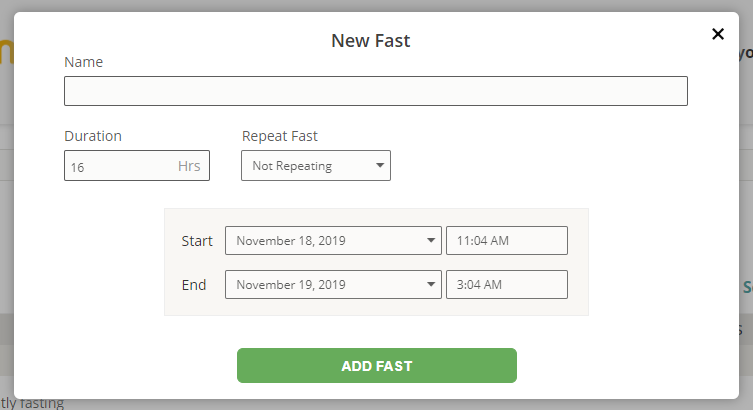 Once you have added your fast to the schedule, it will start automatically on the diary screen. You will be able to see the progress of your current fast or your time until your next fast in the fasting widget to the left of your diary under the calendar widget.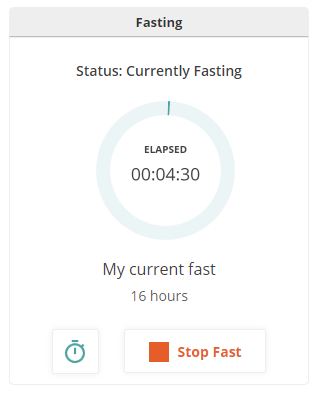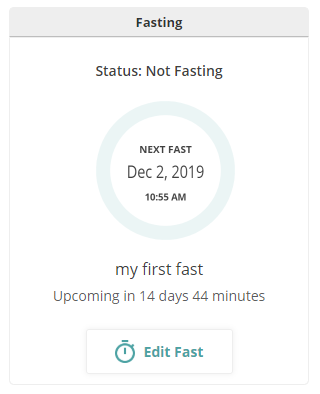 Use the stopwatch icon to edit a running fast or upcoming fast, or use the Stop Fast button if you would like to end a current fast prematurely.
Fasting History
Fasting History can be found in the Settings > Fasting tab. Edit and annotate your historical fasts here as well.

Show fasting on Charts
Show fasting periods in your charts in the Trends > charts tab. Use the menu in the top right corner and choose Show Fast Periods from the drop down menu.