Welcome to Cronometer!
1. Download the Cronometer app from the Google Play Store or Apple Store.


2. Tap on the Sign-Up button to create a new account. Use the Login button if you already have a Cronometer account.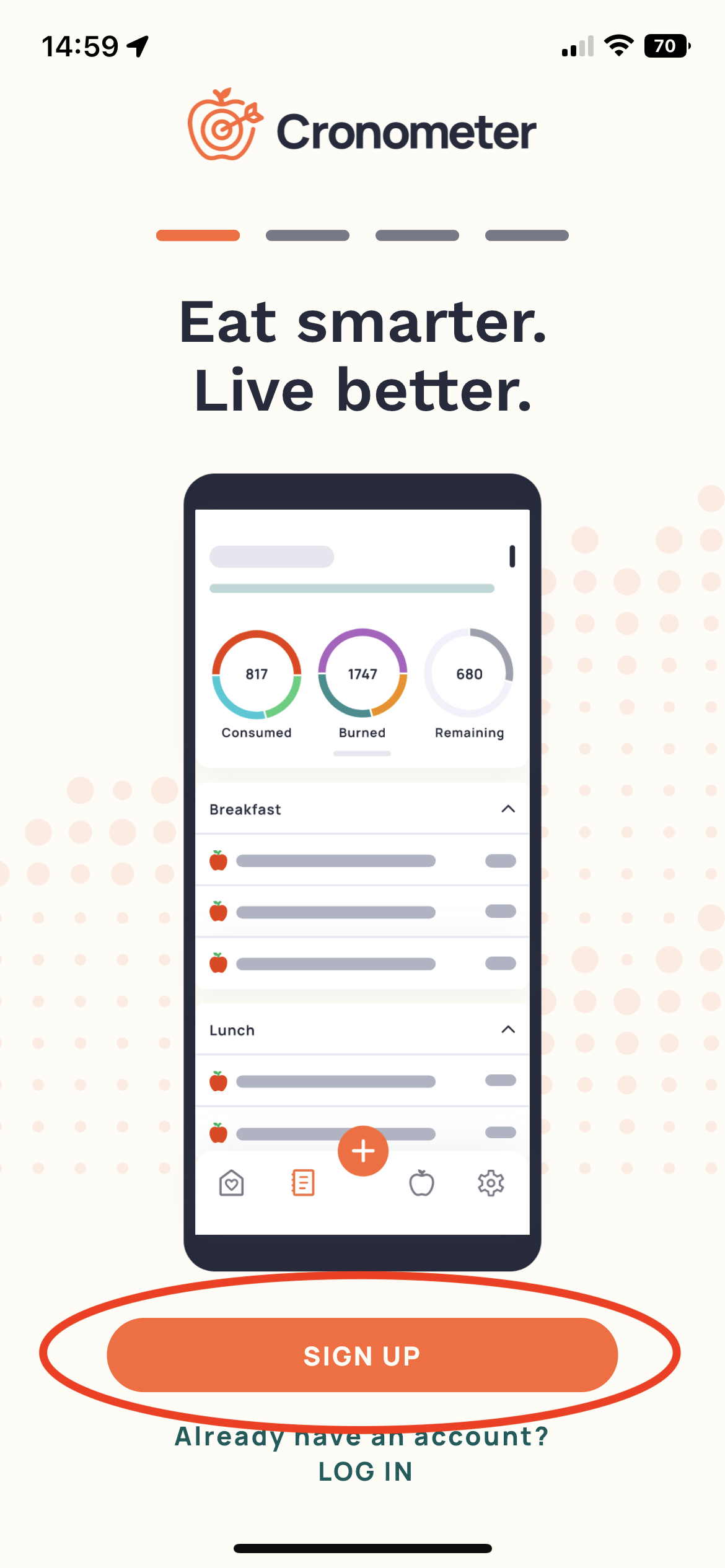 3. Enter your details correctly as they will be used to calculate your targets.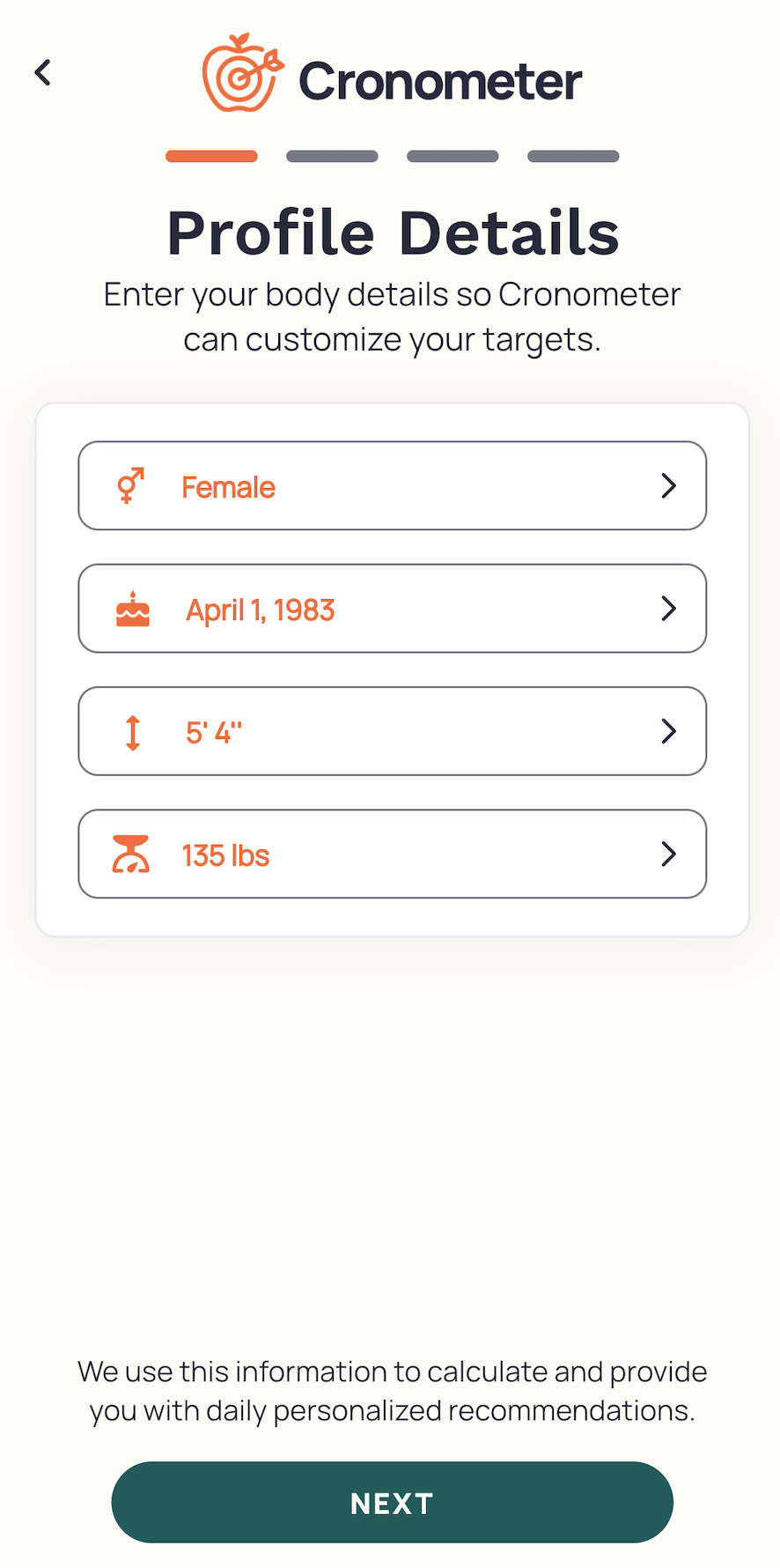 4. Use the Slider to choose an activity level. This will help estimate your energy needs for the day.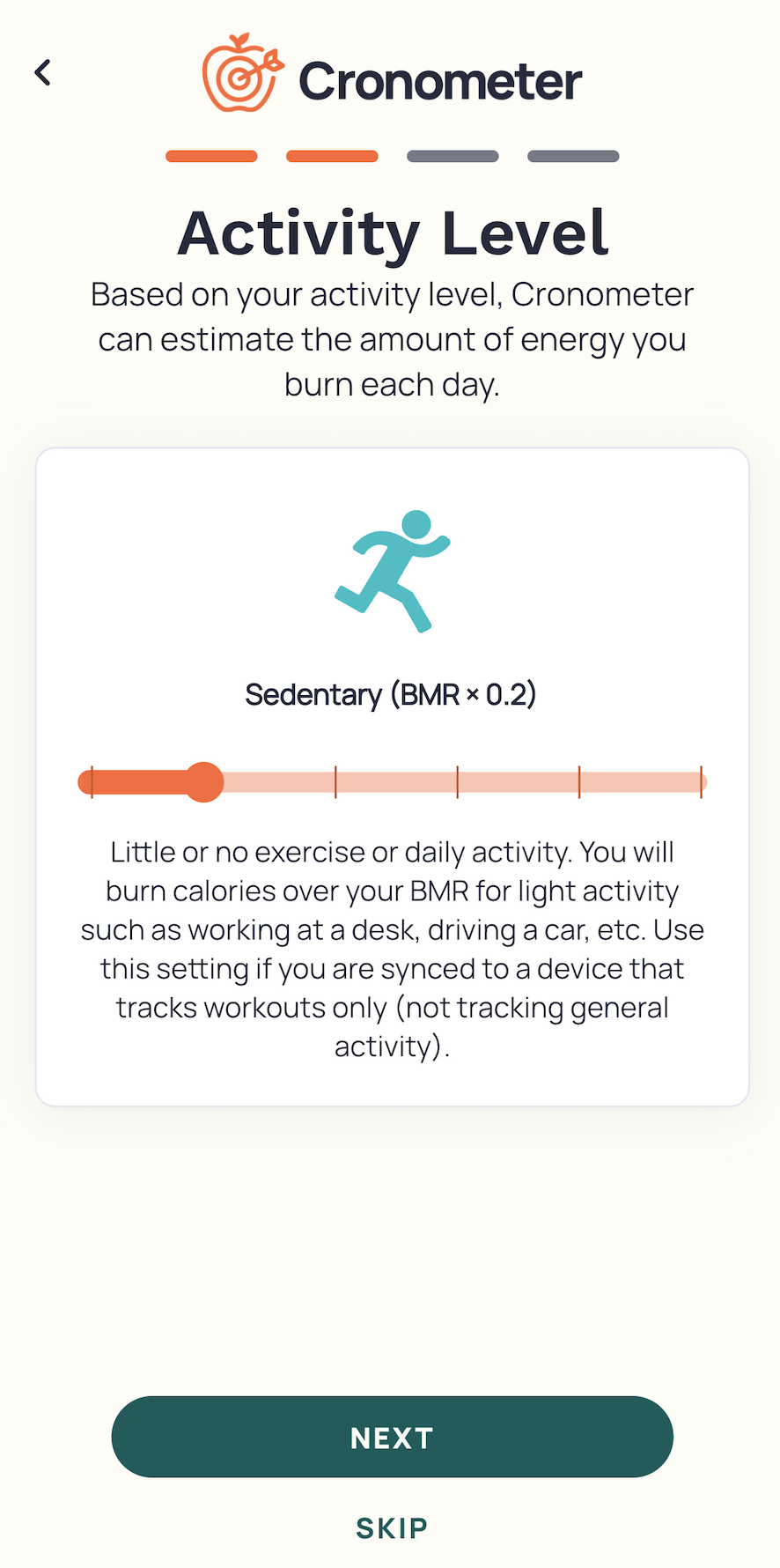 5. Use the slider to choose a weight loss/gain goal. This will deduct or add calories to your energy target.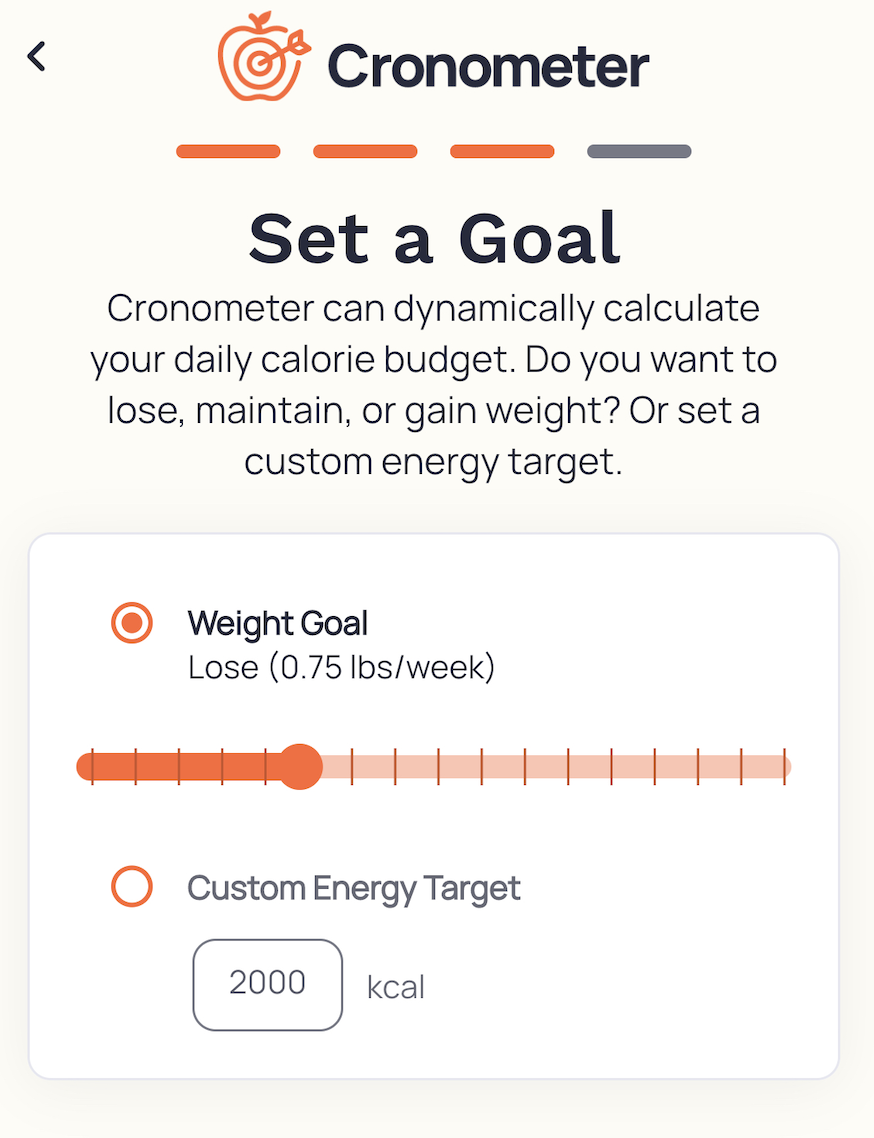 5. Enter your email address and choose a password. Don't forget to accept the terms of service & privacy settings.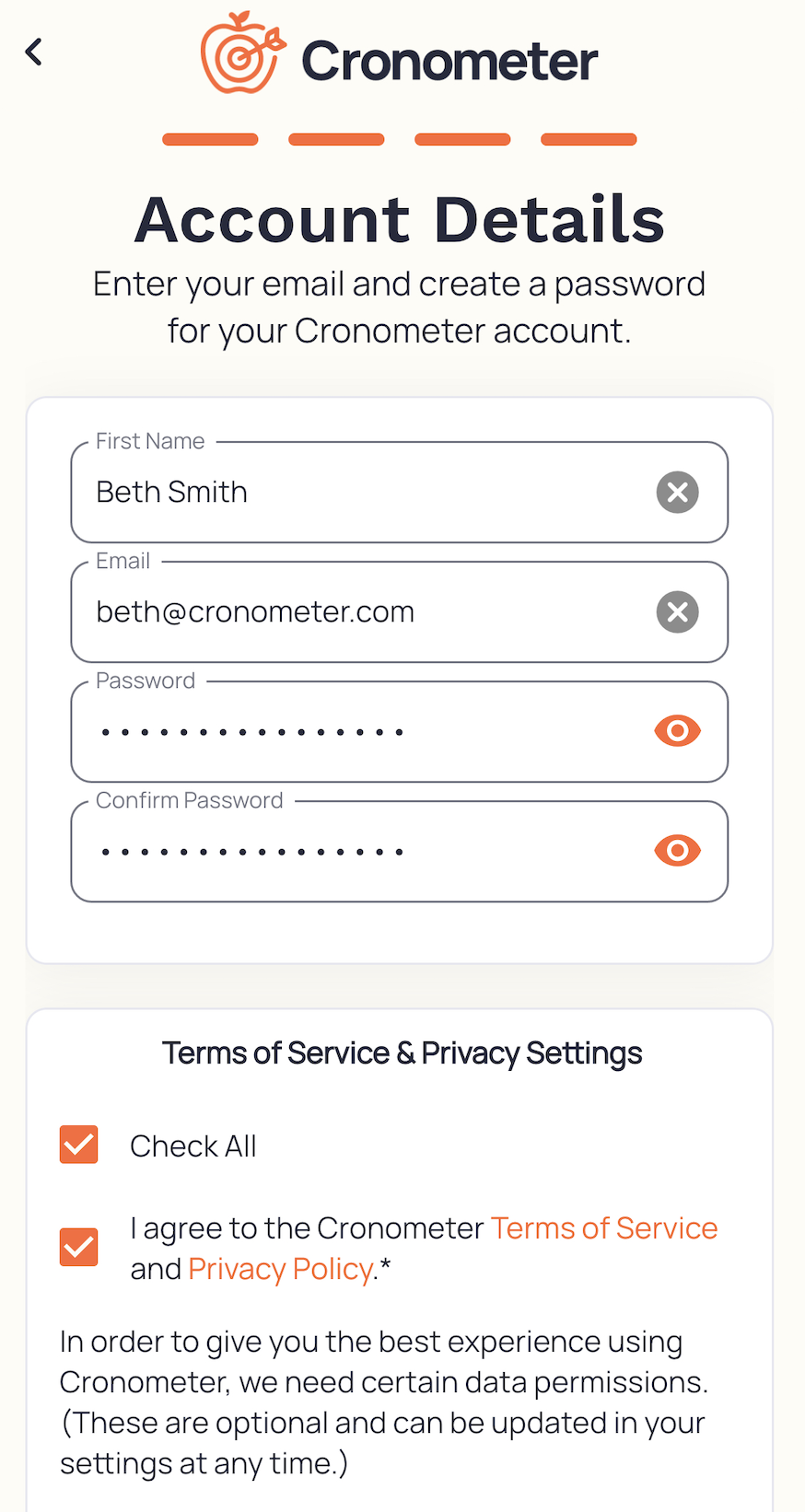 6. You will receive an email to validate your account. Follow the link in the email to open the app, and you will be ready to start tracking. If you cannot tap the link in the email, copy and paste the link in your web browser.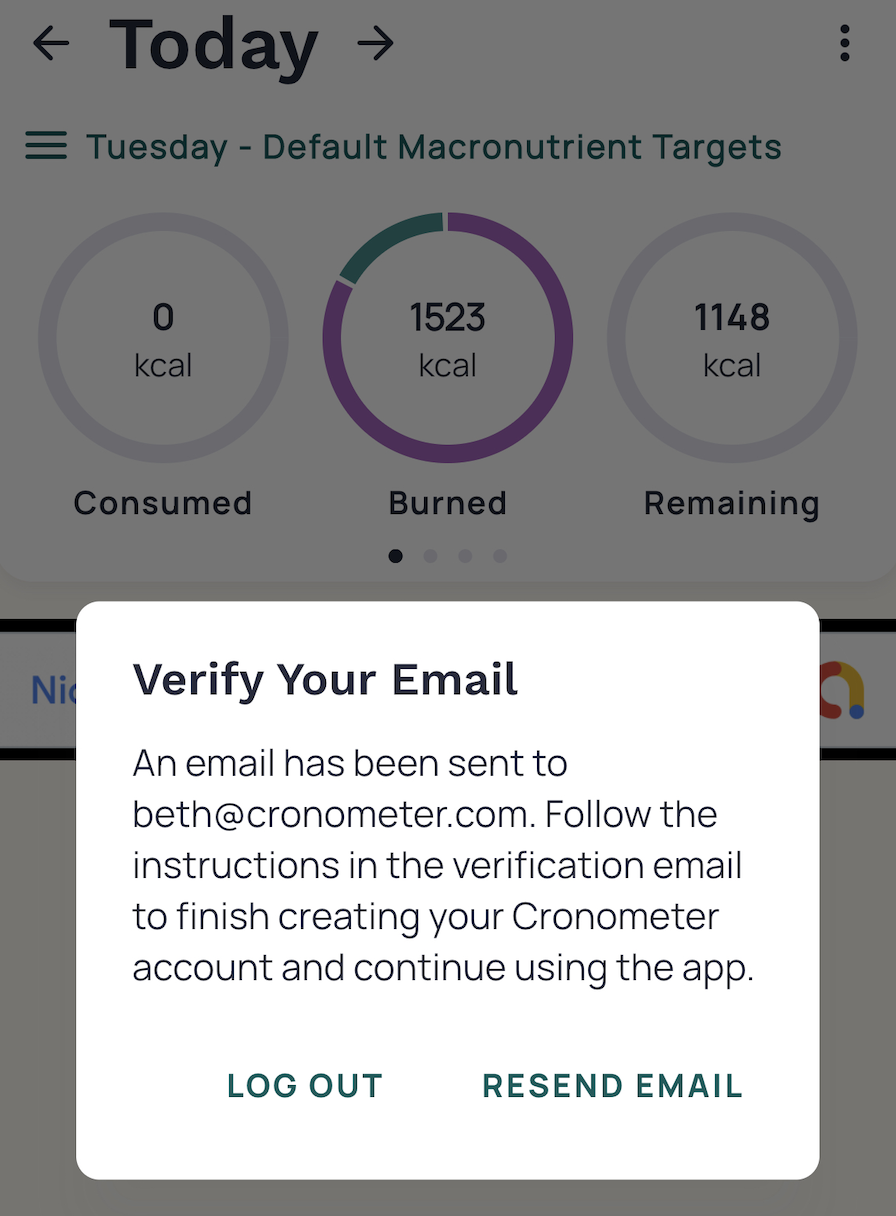 7. Once logged in, go to the Settings tab
Once you have set up your profile, you are ready to start tracking!
8. Access the Diary tab > tap on the orange '+' to Add Foods and more: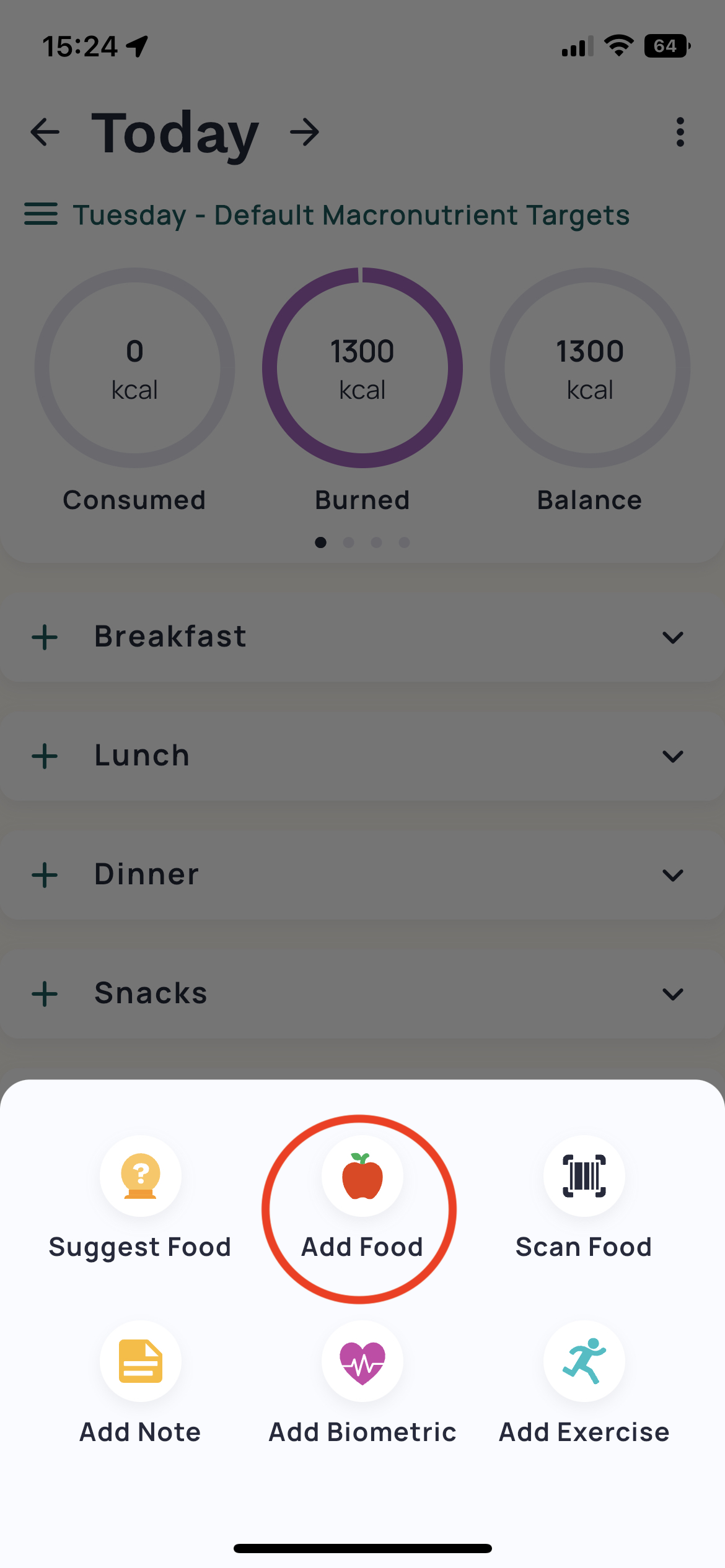 Learn more here:
9. After adding foods, you'll see the target bars in your Top Summary fill up.
Swipe through the top summary to see your macronutrient targets and highlighted targets.
Tap on any of these targets bar to access your Daily Report and see your complete nutrient breakdown for the day!