The option to link devices can be found in the Settings tab > Devices sub-tab.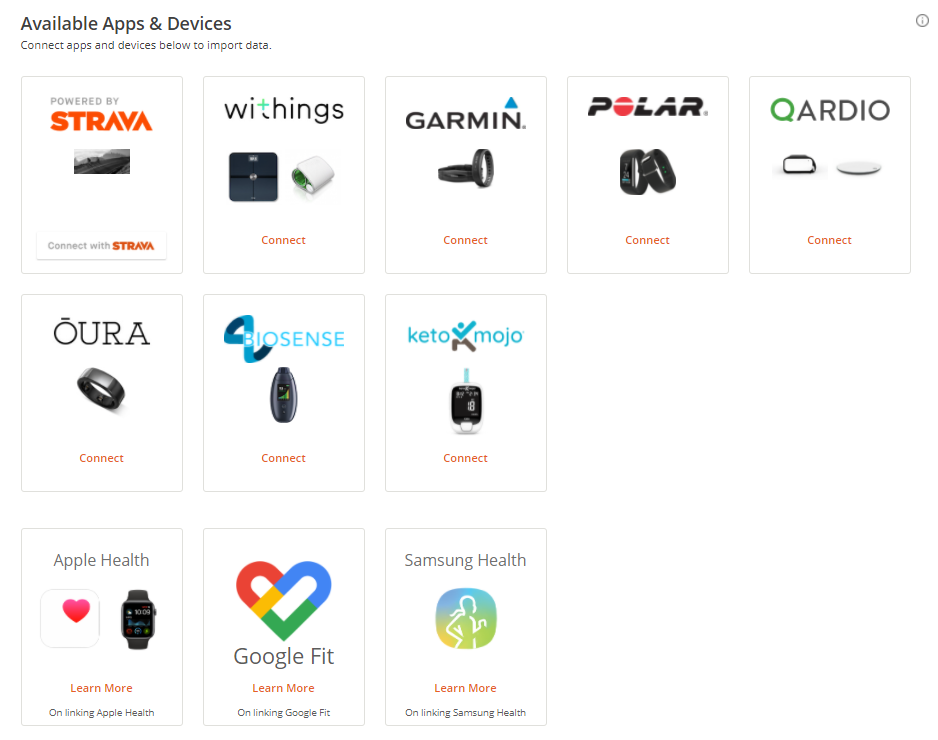 Select the Connect button associated with your device. You will be directed to sign in with the email address associated with your device. Choose the preferences you would like to allow, then click the Allow button.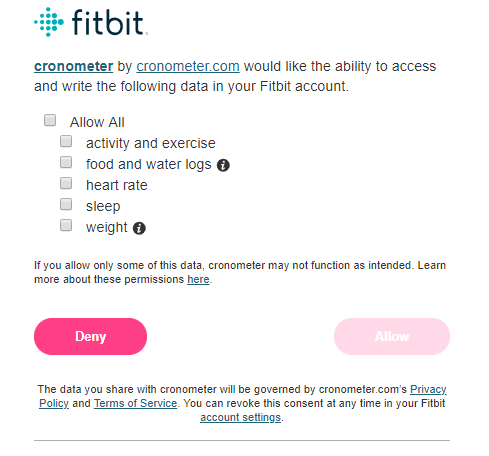 Your devices page will list your device in the connected section. Now that it is connected you will be able to select which types of data to import/export easily without completely unlinking your device.

Tips
Ensure you are not double-counting your activity by navigating to the Profile section of the Settings tab and choosing the appropriate activity level. If your device tracks general activity as well as workouts, choose None. If your device only tracks workouts (e.g. Strava), choose Sedentary.
If you are unsure that your device linked, please navigate to the login page for your account with your device provider (e.g. your Fitbit account information page at https://www.fitbit.com/login#). Find your account information page to ensure that Cronometer is marked as one of your connected apps.
Please see the article on device troubleshooting for more information.
Google Fit/ Apple Health
Cronometer also syncs with Google Fit (Android) and Apple Health (iPhone). Please note; this integration is only available if you are using our mobile app.
If you have synced your account to Apple Health or Google Fit, set your activity level to 'none' to ensure you are not double counting calories burned from your activities.