Link your Cronometer account with Google Fit to easily track your exercise, sleep, height, and weight.
To link your account you MUST use the Cronometer mobile app for android. If you do not have the app, you can download it from the Google Play Store.
You must also download the Google Fit app from the Google Play store.
Once you have downloaded both apps to your device, and have set up your accounts, log in to Cronometer. Navigate to the Settings tab and scroll down to Integrations. Choose Connect Google Fit from the list. Once you have connected Google Fit, you will be able to use this same option to disconnect Google Fit from your Cronometer account.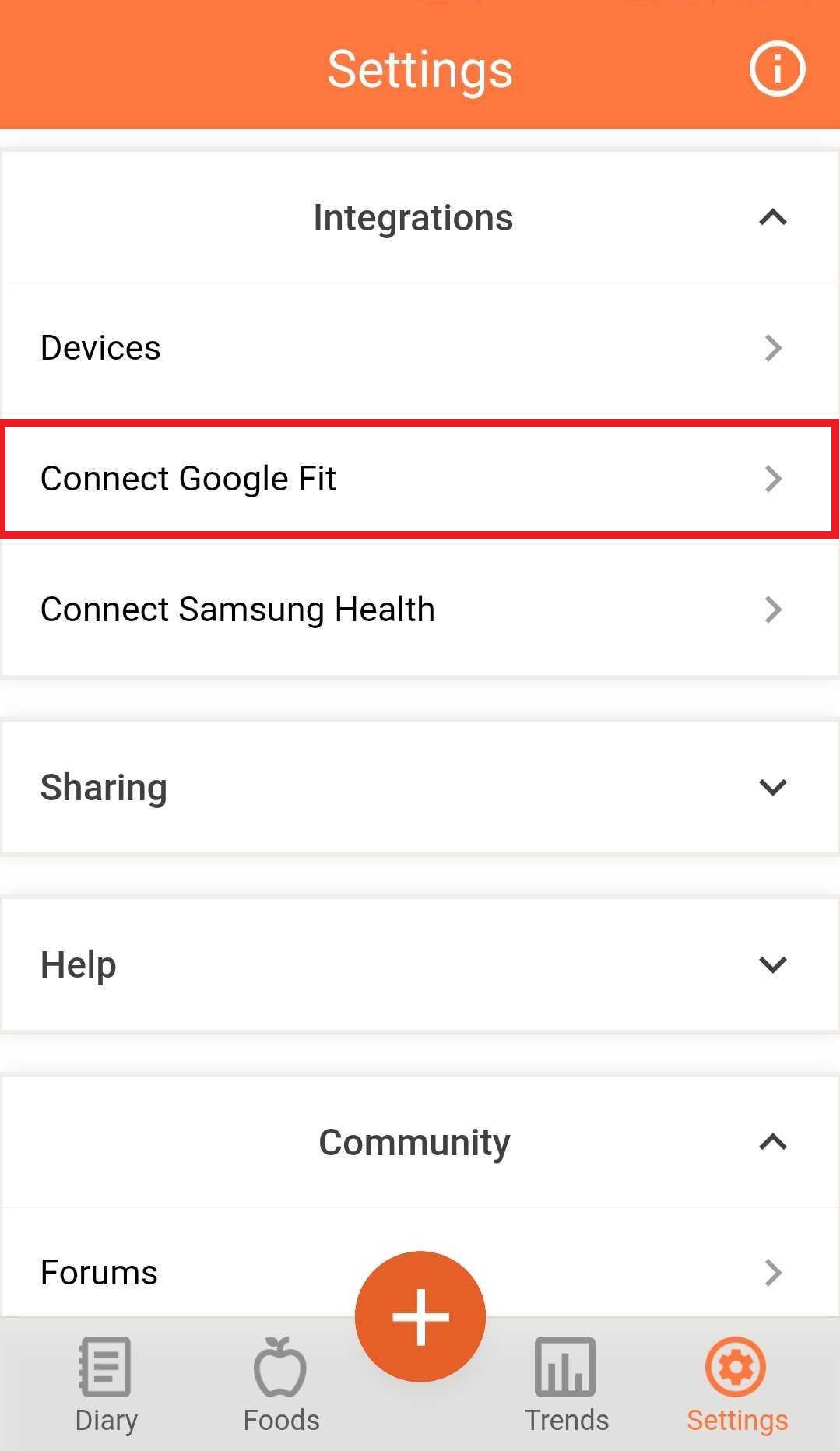 You will be asked to allow permissions for Cronometer to access data from Google Fit. You must allow permissions for Google Fit to export diary entries to Cronometer.
If you are tracking activity with Google Fit, ensure you have set your Activity level to None on your Cronometer account.
If you are unsure if Google Fit is connected to Cronometer, you can confirm by opening your Google Fit app and navigating to the Profile tab. Here, choose the settings menu from the top right corner.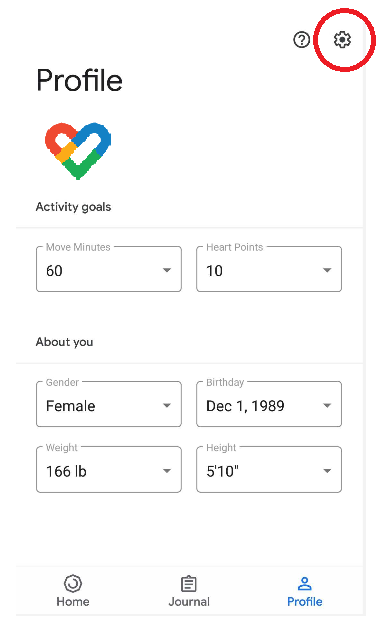 Then, choose Manage Connected Apps from the list of settings.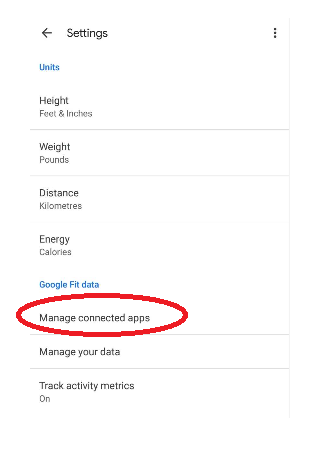 This will open a list of your apps that are currently synced with Google Fit.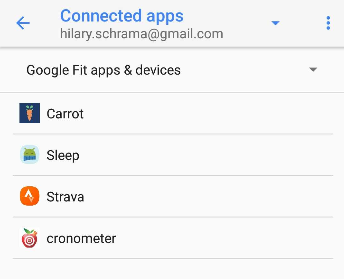 Select Cronometer from the list to see what you have granted permissions to share. Here, you can also easily disconnect Google Fit from Cronometer.