Your macronutrient targets remain the same each day. By default, this setting uses the recommended dietary allowances (RDAs) from the Dietary Reference Intakes for macronutrients. You can customize your targets manually to set fixed energy or gram amounts for each macro target.
Use the drop down list to set your macro targets using Fixed Values. Choose whether you'd like to enter in energy values (kcal or kJ) or gram amounts for each macro, then enter in your values in the boxes below. For reference, you can see the corresponding gram or energy value for each macro below each box.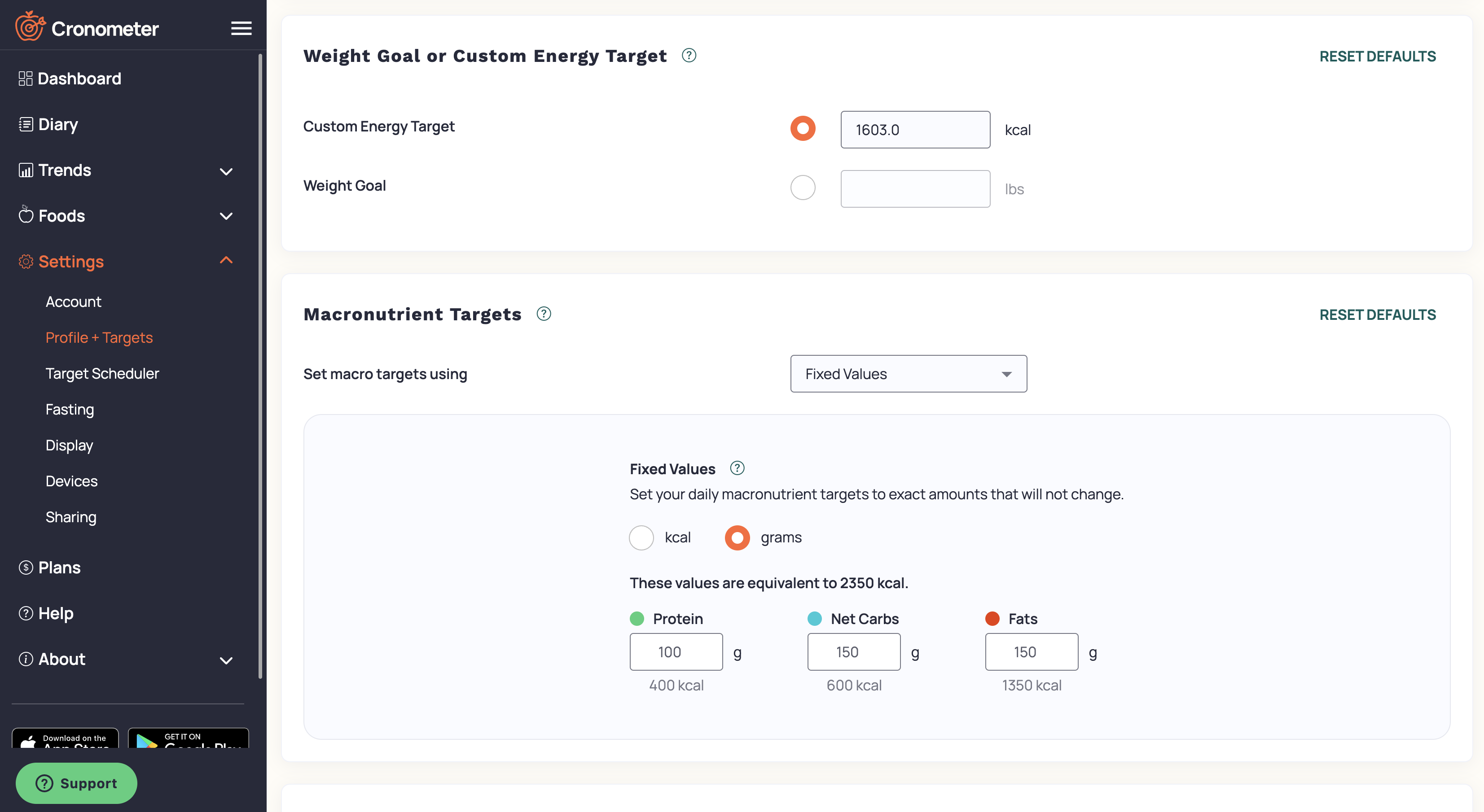 Fixed macronutrient targets are set independently from your energy target. We calculate the total energy value your fixed targets add up to and you can easily compare this with your estimated energy burned or custom energy target above in the Profile + Targets tab.
When you have set your macronutrient targets using Fixed Values, your targets can also be changed by scrolling down to the Nutrient Targets section of the Profile + Targets tab or by editing the targets in the Macronutrient Targets section in the Diary tab.
Please note: the calorie equivalence value is for reference estimation only. You must edit your calorie target separately. These targets may not match exactly due to rounding and differences with Atwater factor.