In this article you will learn how to:
Enable Messaging
Communicate with your clients directly in Cronometer using the Chat feature. To get started, select a client from your clients tab. In the client view, you'll see a chat icon in the top right corner.

Click the Chat button. Enter your password to confirm you'd like to enable messaging with your client. Messages are encrypted end-to-end, rest assured your messages are kept private between you and your client.
A chat window is active at the bottom of the screen. Type a message and click the send icon or hit enter to deliver it to your client.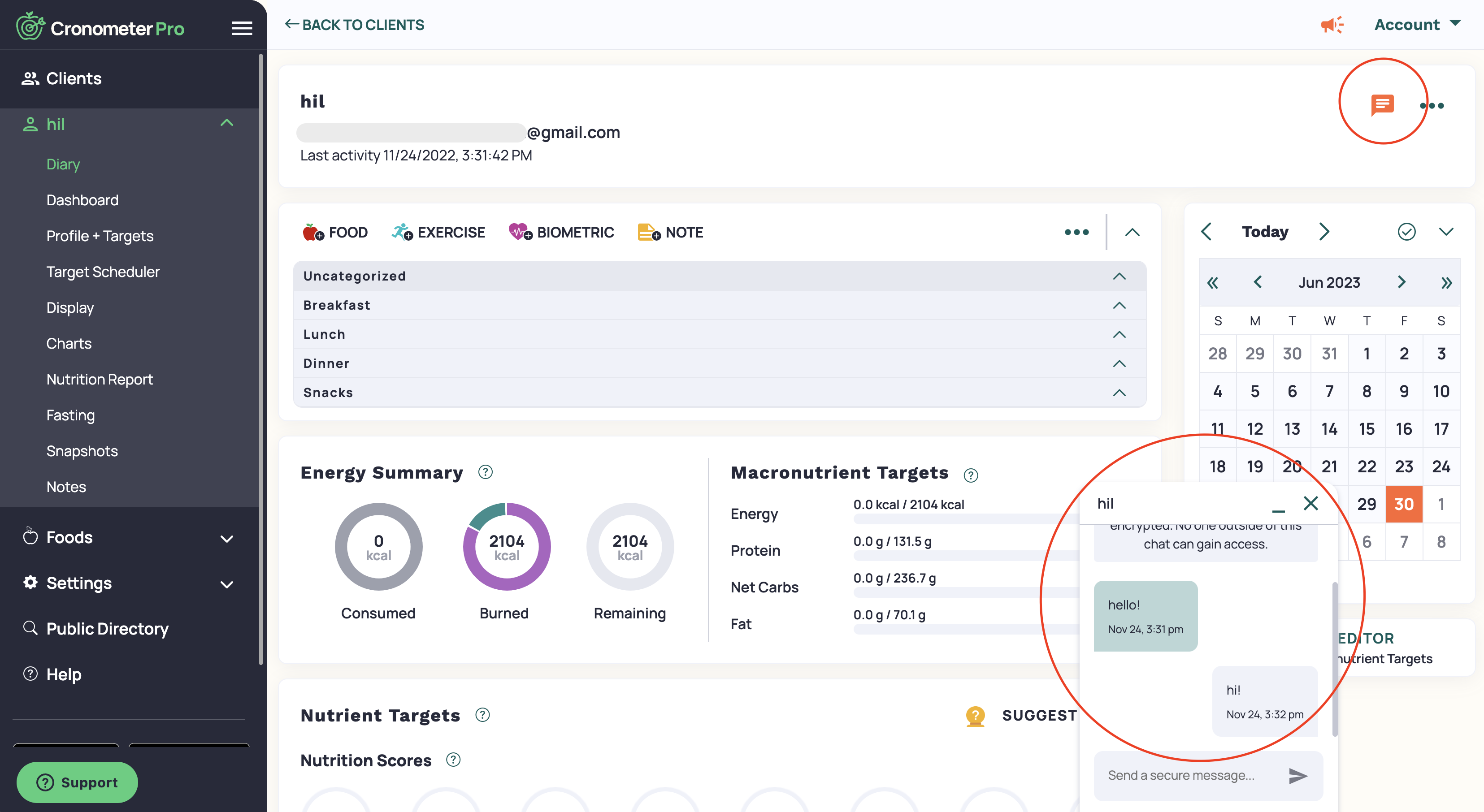 Minimize your chat window to view your client's account. You'll see a notification if there is an unread message from your client both at the top of the screen next to the Chat icon, as well as in the minimized chat window at the bottom. Click the chat window at the bottom to view the message.
Your clients will see a notification on their dashboard when you've sent a message. They can click the Chat icon to open a chat window at the bottom of the screen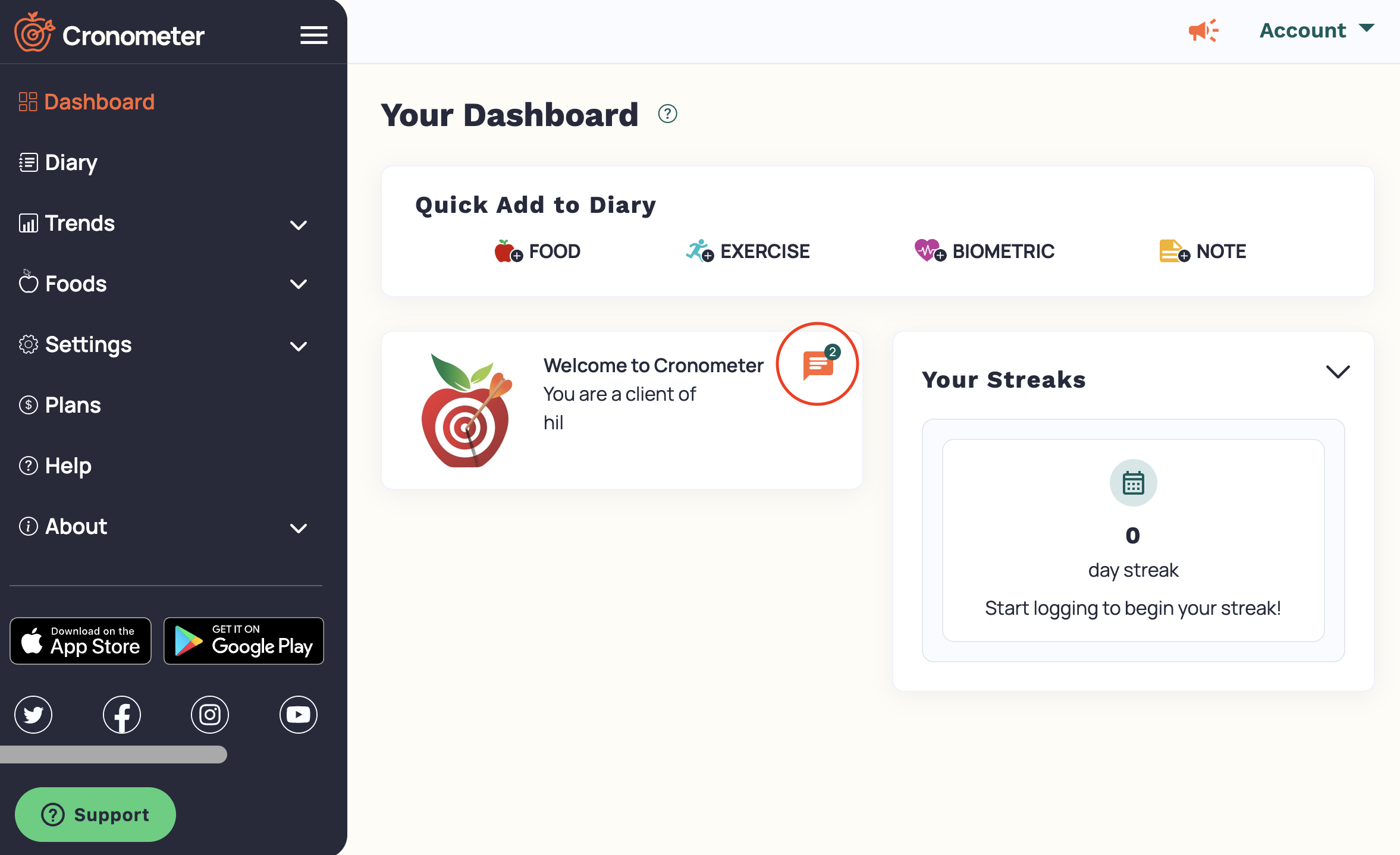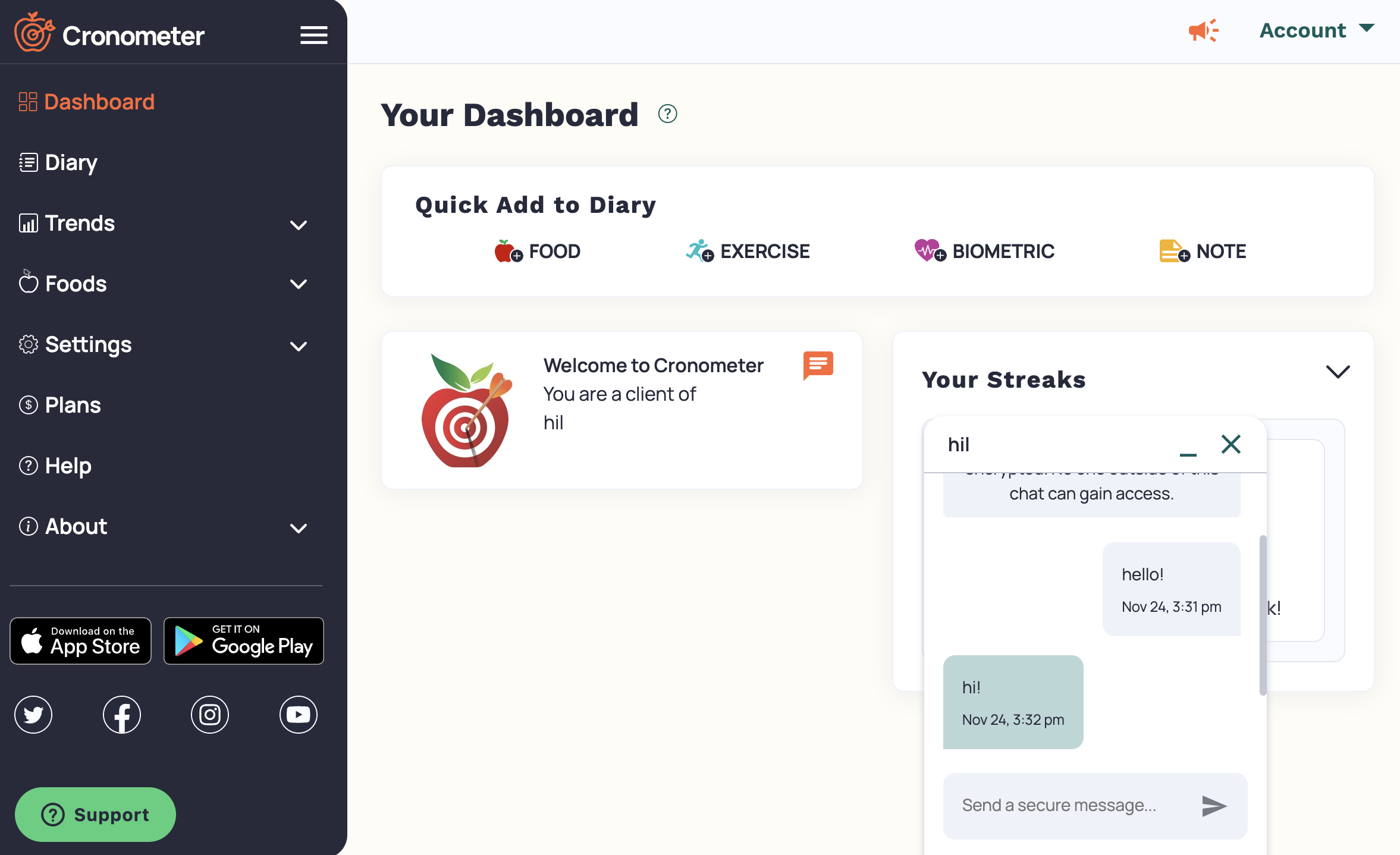 Disable Messaging
To disable the Chat feature, go to Settings and select Account. Here, you can toggle on and off the messaging option. Disabling client messages will remove the chat icon from the client view and disable the ability for you to message clients. Disabling messaging applies to all clients. Any previous conversations can be viewed by turning client messaging back on.