From the foods tab, you can create or view your custom foods and recipes with the added option to share them with your clients. Access the Ask the Oracle feature here to find foods high in a particular nutrient. Search Foods to view the nutrition breakdown of foods in our database.
Learn more about each section of the foods tab:
Sharing Custom Foods and Recipes with Clients
Select one of your custom foods or recipes and access the menu in the top right corner to Share with Clients.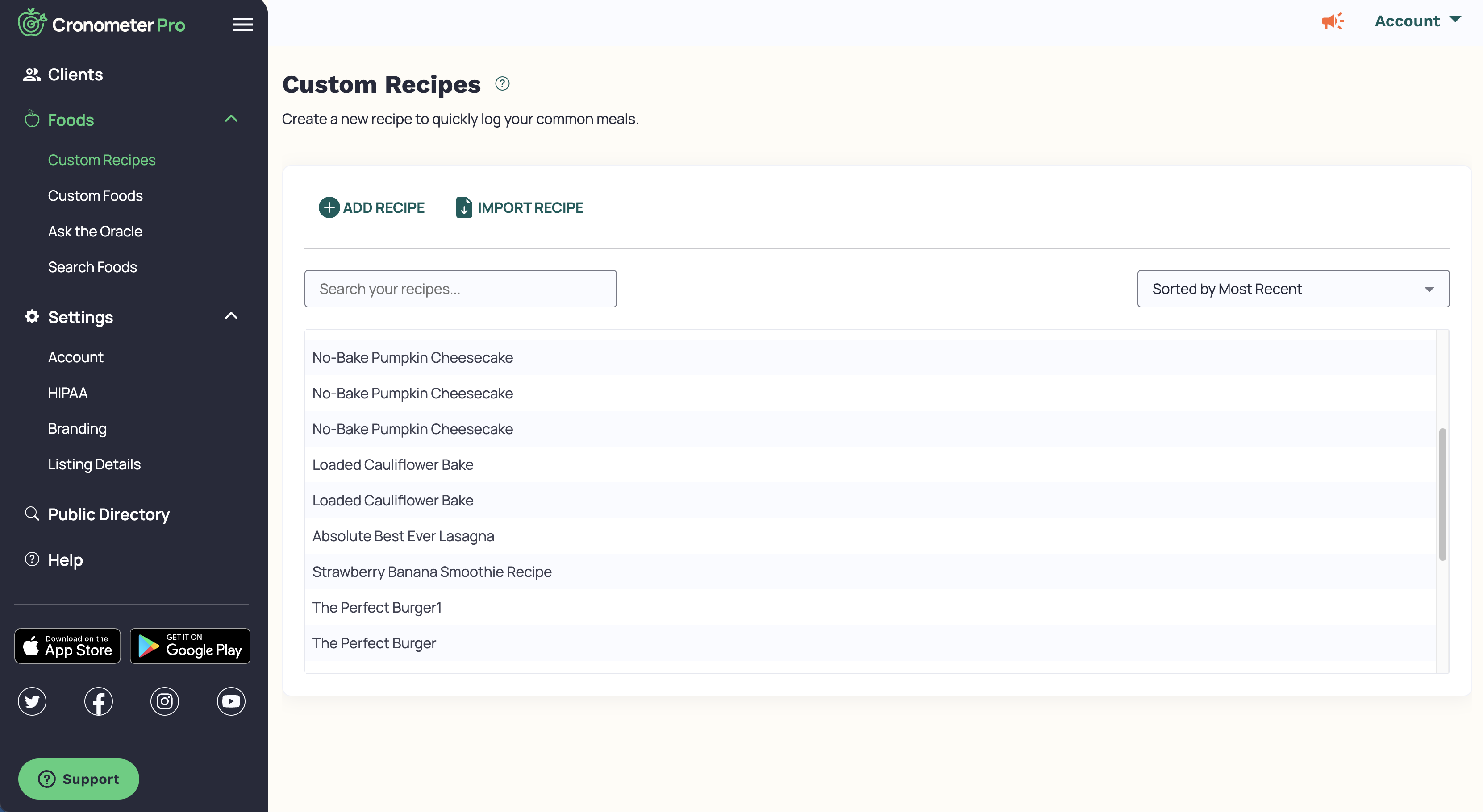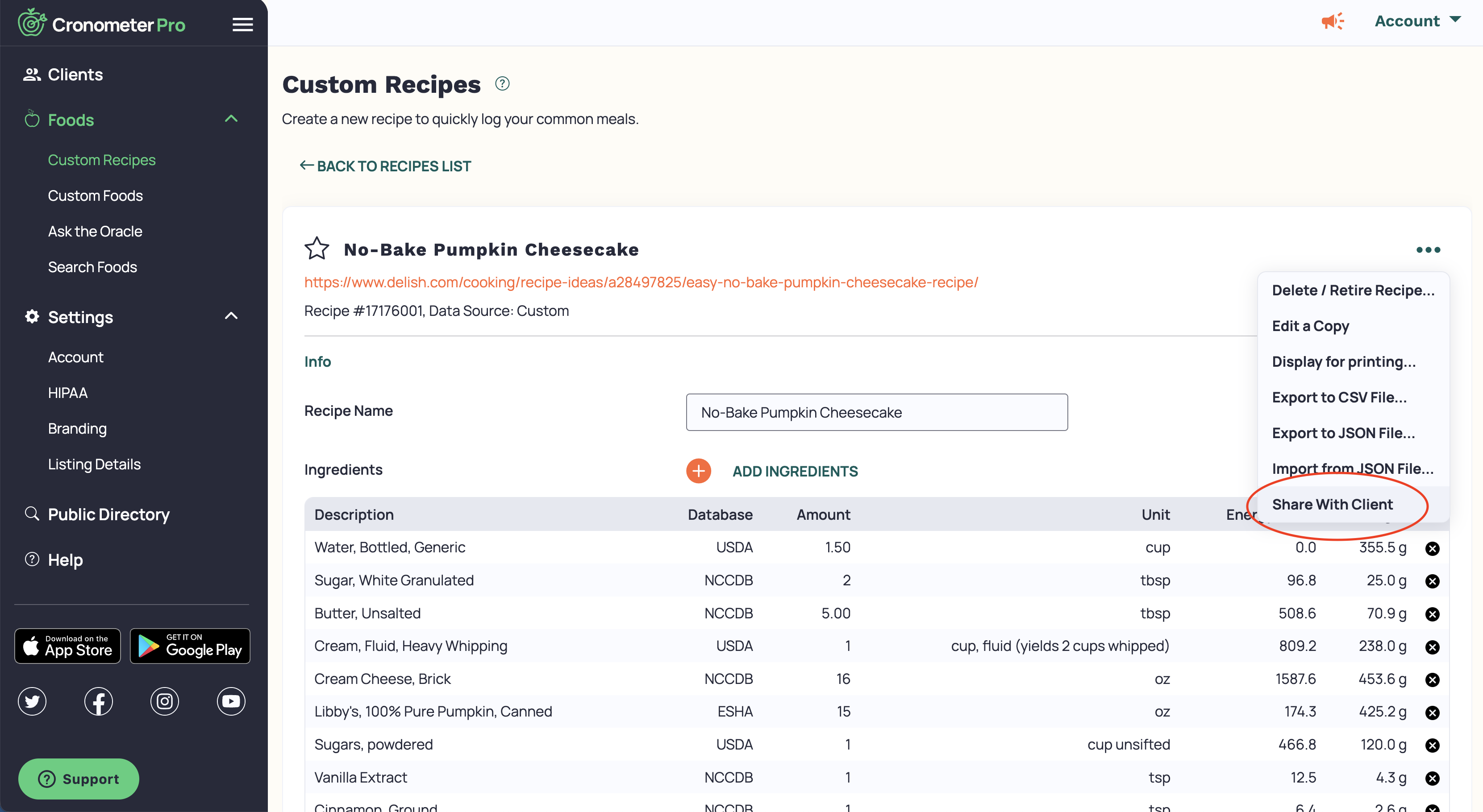 Share your food or recipe with a single client, multiple clients or client groups, or use the toggle below your client list to share it with all your clients.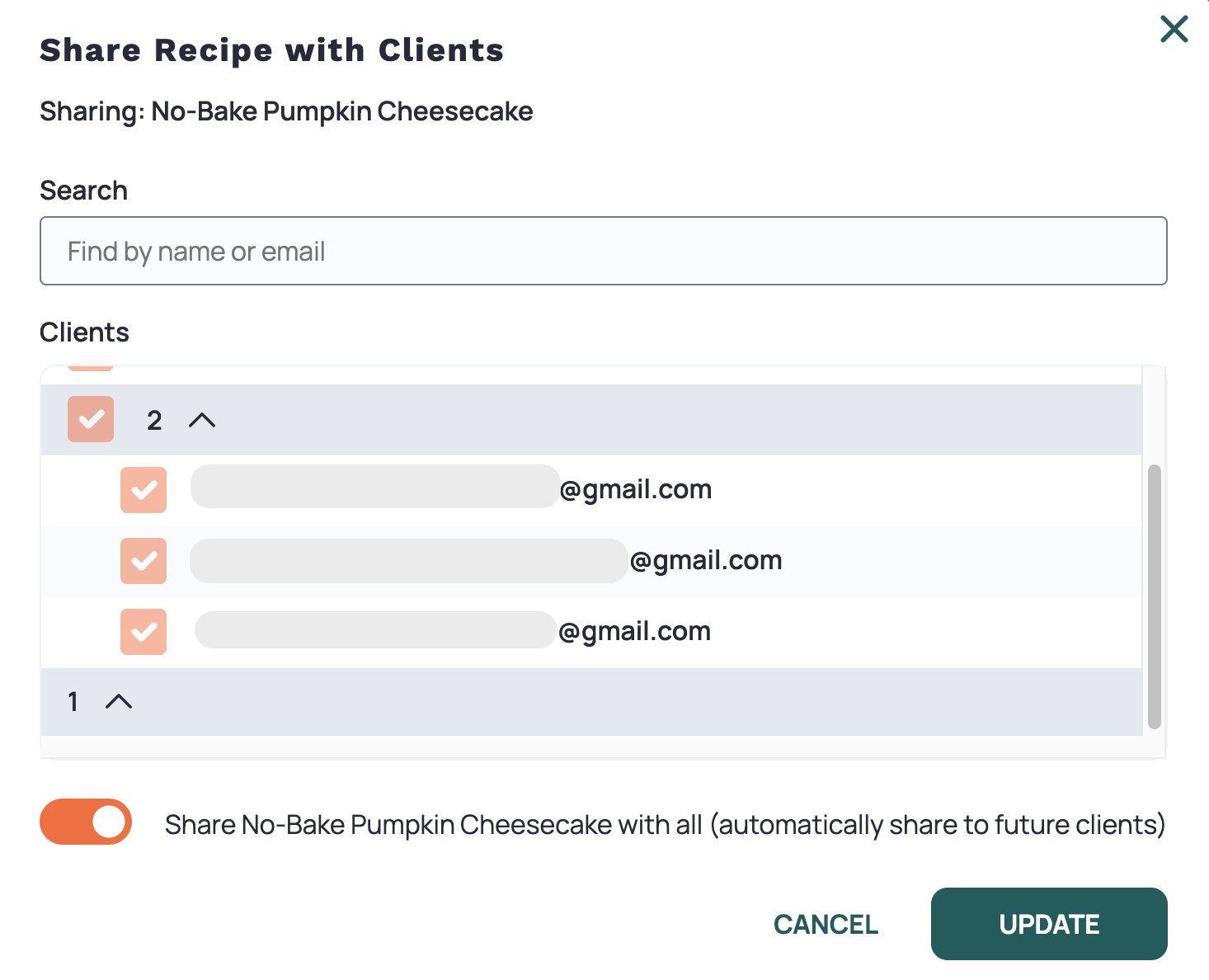 To share more custom foods and recipes with your clients at once, visit the sharing option in the client menu.