You can unsubscribe from emails by logging into your account on the web version of Cronometer. Going to the Settings tab, and choose Account.
Un-toggle the button next to Send me newsletters and promotional emails.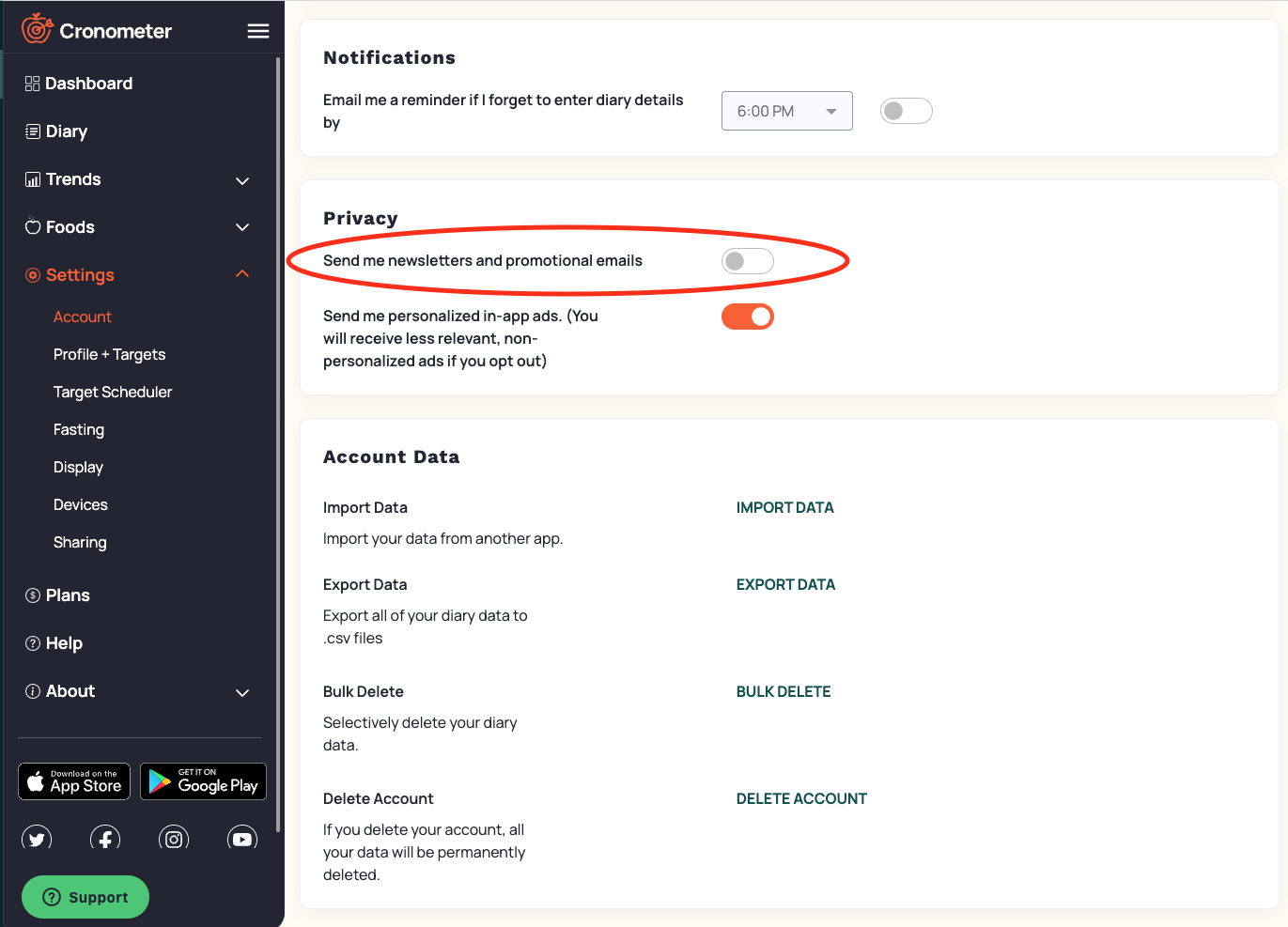 You can also unsubscribe from Cronometer's mailing list by selecting the link next to Unsubscribe From This List at the bottom of the emails we are sending.