To track your physical activity, you can add the type of activity you did, the duration, and the intensity. Cronometer will then show you how many calories you burned. This is based on the adjusted MET values given from the Compendium of Physical Activities.
This Article Will Cover:
Add Exercise to your Diary
Tap the orange + at the bottom of the screen
Tap Add Exercise
Search for the type of exercise in the search bar.
Tap on an exercise to select it and add to your diary
Choose an effort level and duration before tapping Add to Diary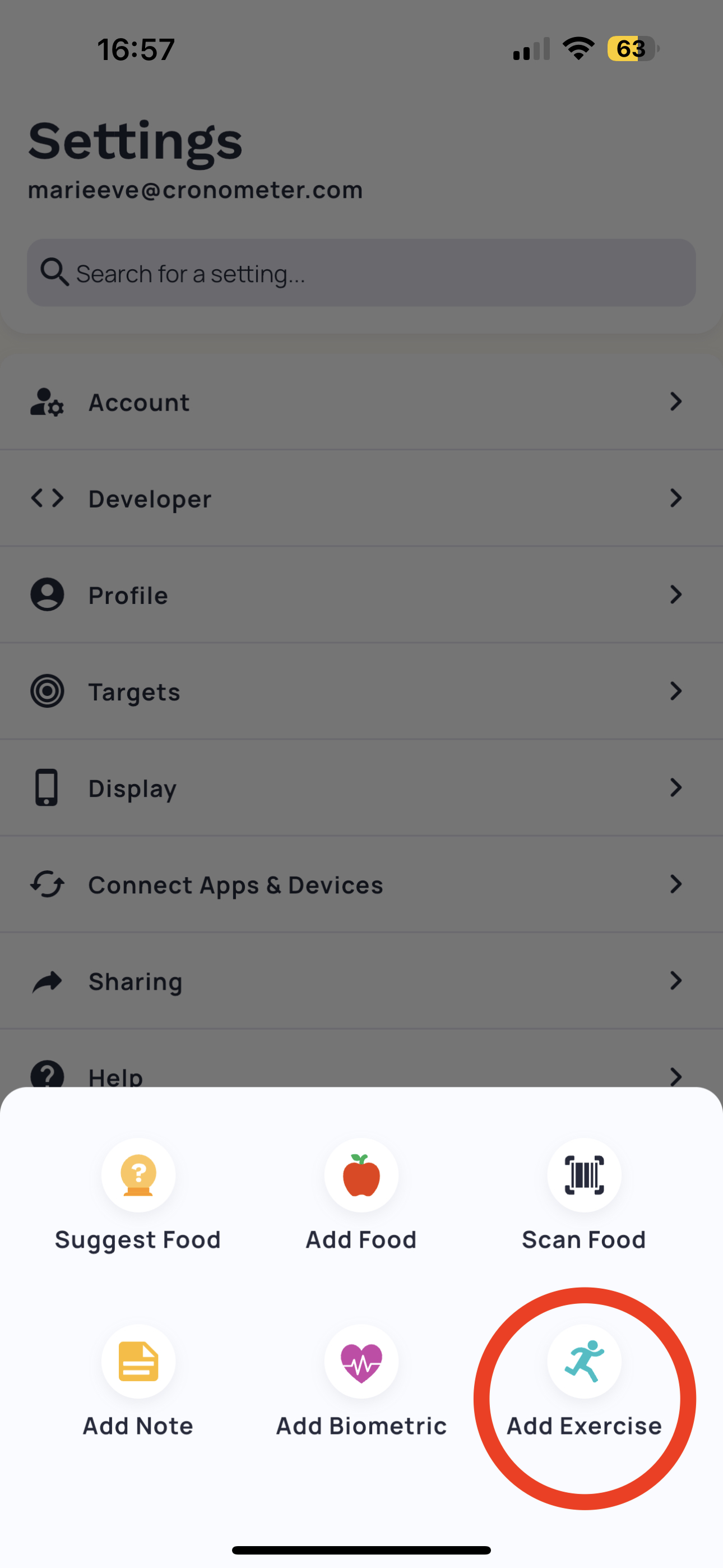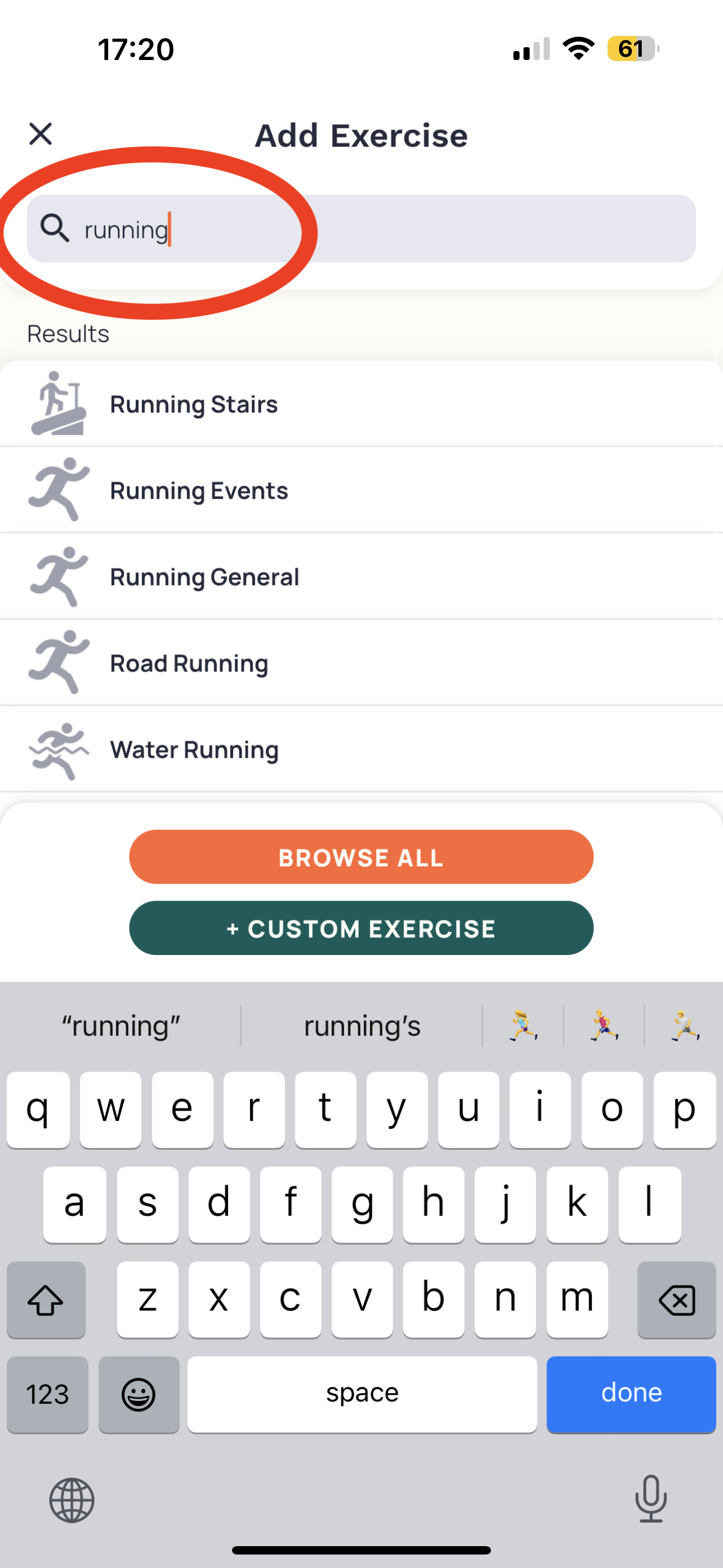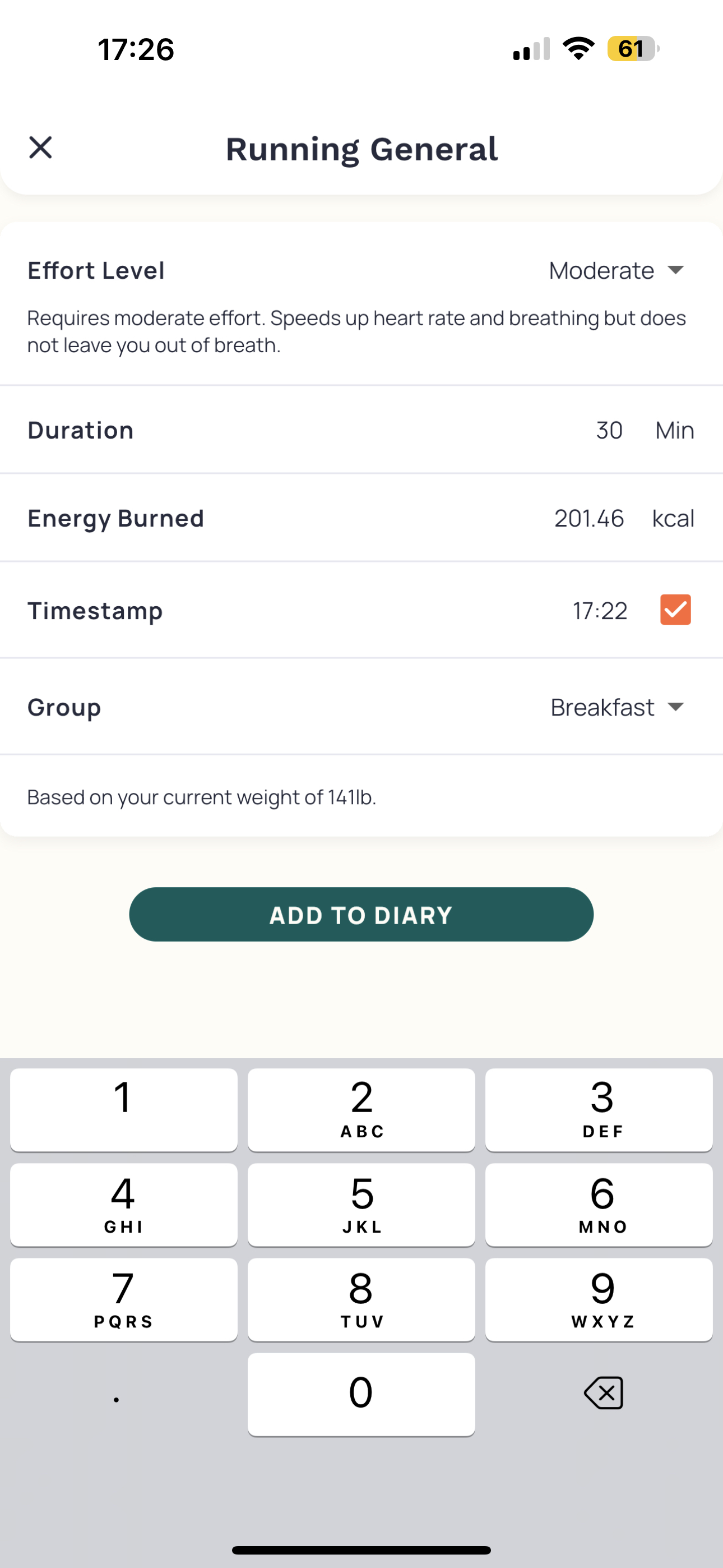 Browse the Exercise Database
Use the Browse all button found at the bottom of the exercise search screen to view our entire exercise database and browse by category. Select an exercise from this list to access the exercise detail view and add it to your diary.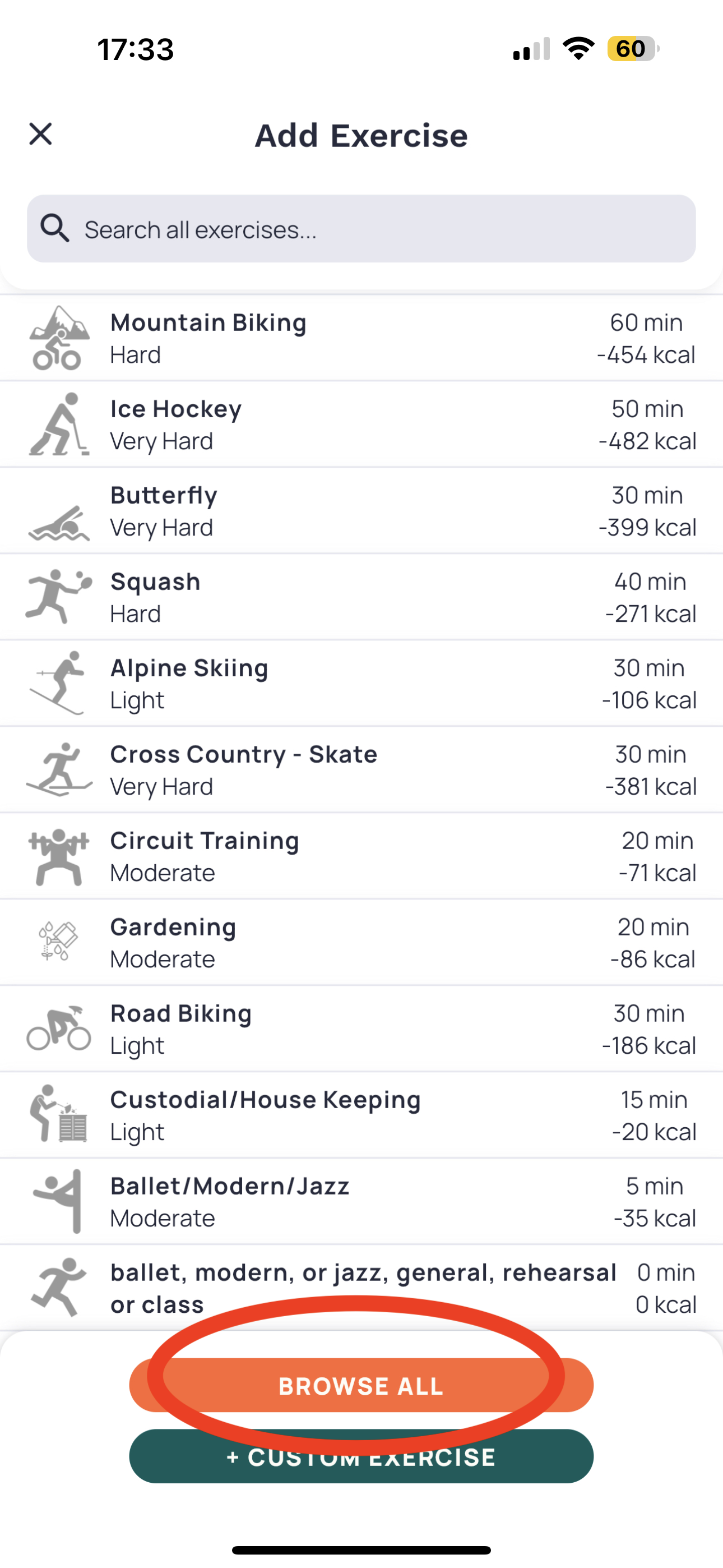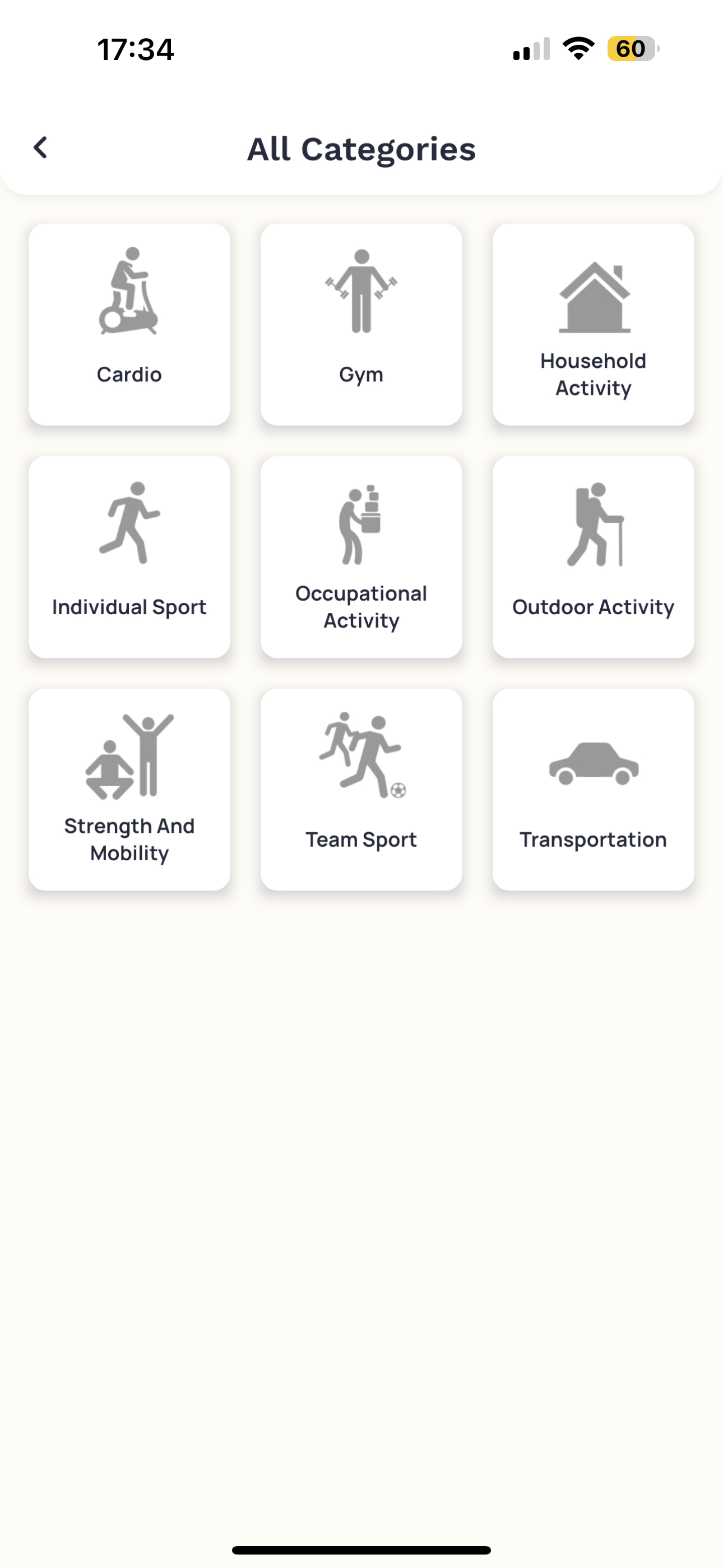 Creating a Custom Exercise
To create a custom exercise, select the green button labelled + Custom Exercise at the bottom of the Exercise search screen. You will then be prompted to name your exercise and enter the appropriate values.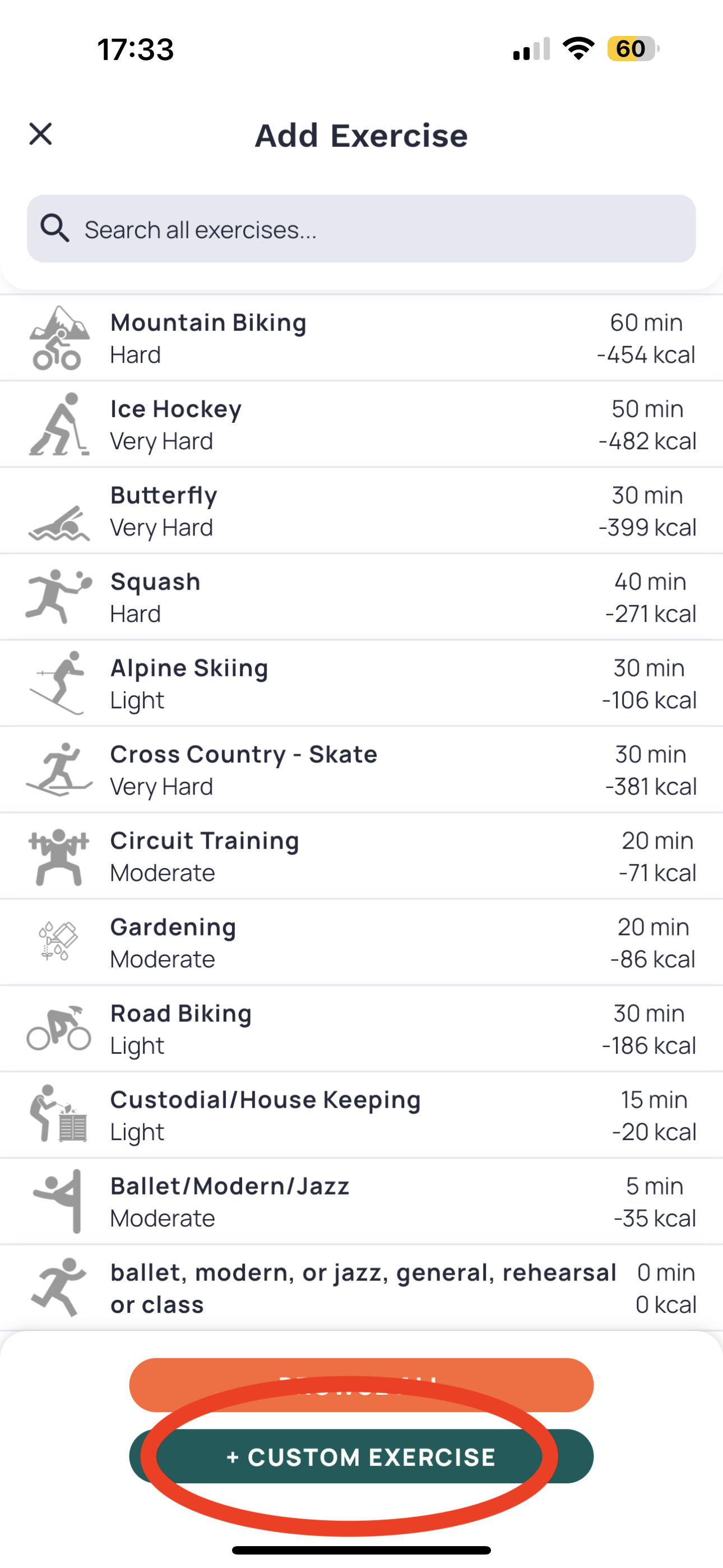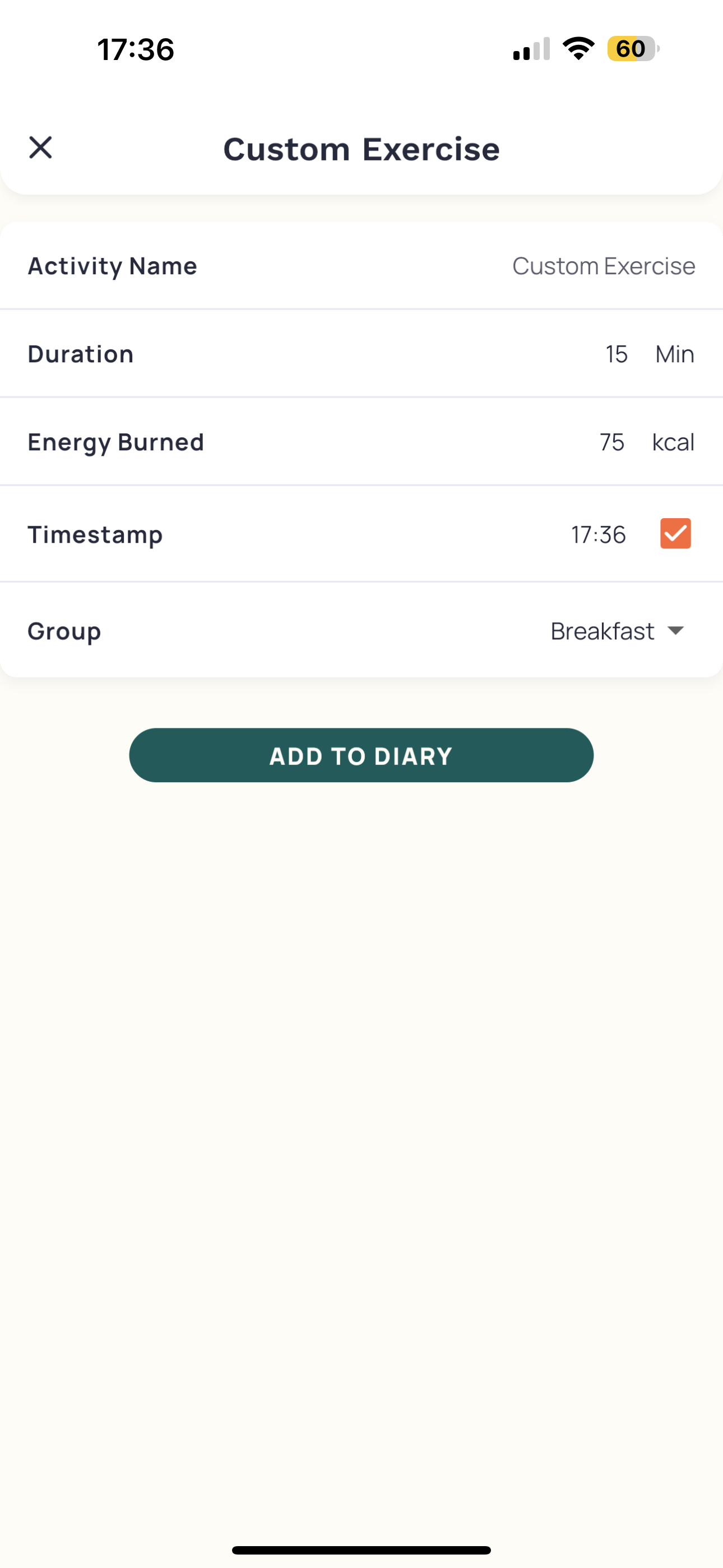 You may also choose to track your activity using a fitness tracker or one of our app integrations such as Google Fit or Apple Health. To learn more about syncing your account, please see the device integrations article.