The Foods tab is used to:
View or Search your list of custom recipes and foods

Add new recipes and foods using the Create Recipe and Create Food buttons. Your recipes and foods will be saved in My Recipes and My Foods. Add these items to your diary using the Add Food feature.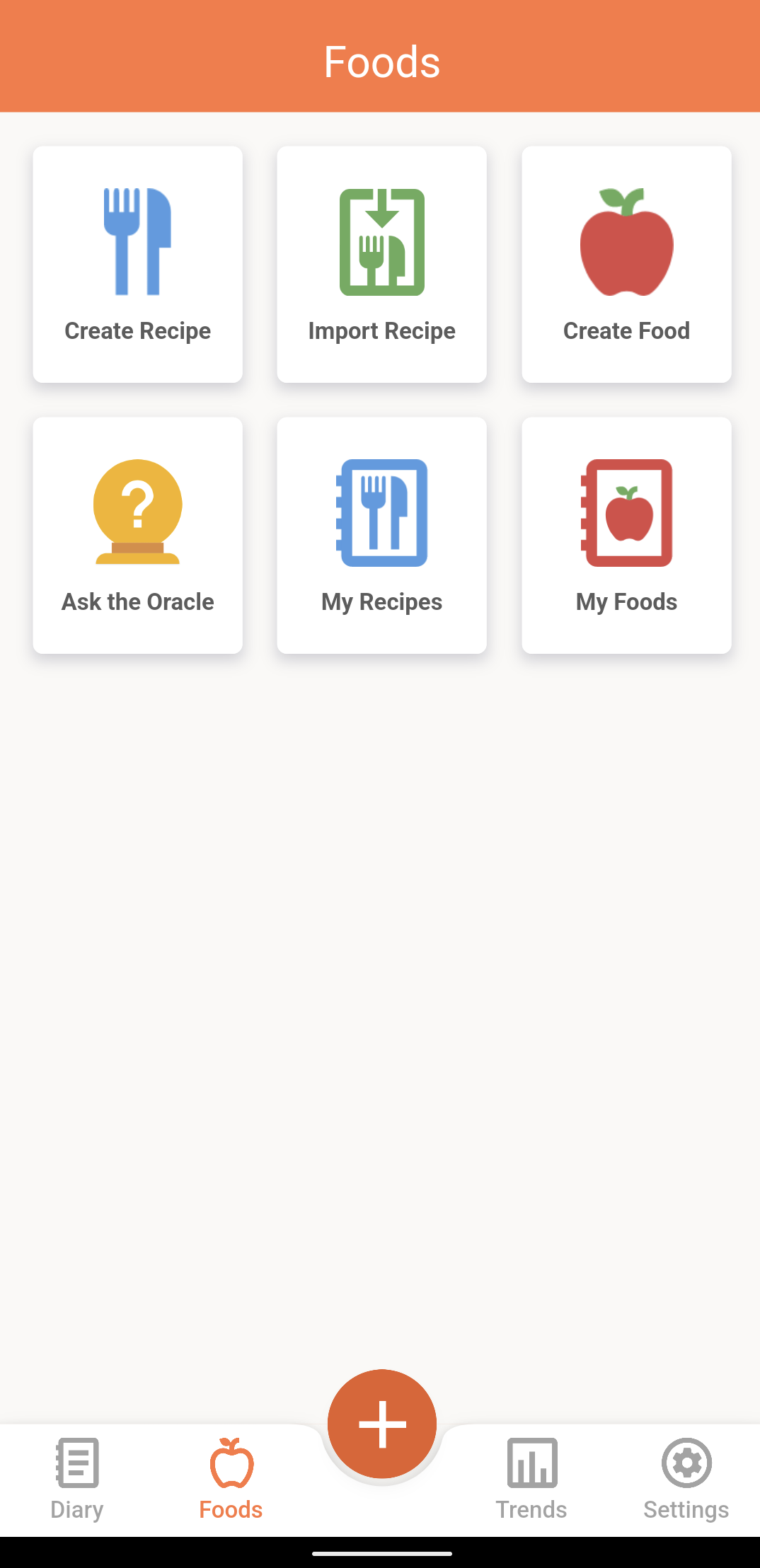 You can delete a custom food or recipe by opening it from the foods tab, and tapping the menu in the top right corner.